10 of the worst product flops ever
From weird snack food ingredients to a poorly timed car, here are some ideas that should have been left on the drawing board.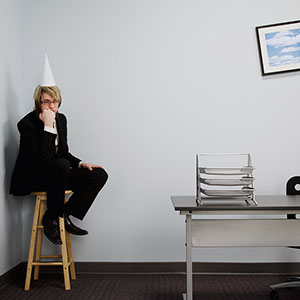 Some products are classic hits. An
inexpensive home carbonator
that lets you make your own soda? Ingenious. A button in your car that opens your garage door? Amazing.
Jell-O that tastes like celery? Aweso. . . wait a minute. What?
For every hit product, there are dozens of flops. Ideas that looked good on paper, but failed to catch on with consumers. Some products were good, but edged out by smarter competitors. Other products, like an early tablet computer from
Apple
(
AAPL
), were simply ahead of their time.
Perhaps no product is more closely associated with failure than the Edsel, the
Ford Motor
(
F
) automobile that lost hundreds of millions of dollars after it was introduced in 1957. Edsel was back in the news recently when its designer, Roy Brown Jr., died in Michigan at the age of 96.
But the Edsel is not alone in the product hall of shame. We asked around MSN Money and came up with 10 of the worst product flops in history.
Click here to see them.

The HD DVD reminded me of the LaserDisc.  Those sure weren't around for long.
How about the Yugo?  After just a couple of years dealers were closing and practically giving them away.  The same thing happened last year with the Think electric car.
Microsoft wasn't immune... remember "Microsoft Bob"?  Back during the Windows 3 days it was supposed to be a more user-friendly GUI, but it was clumsy and hokey.
Among those dot-bombs was a company that used a sock puppet as its mascot.  Advertised heavily, but for the life of me I can't remember its name or product.
Are you sure you want to delete this comment?
DATA PROVIDERS
Copyright © 2014 Microsoft. All rights reserved.
Fundamental company data and historical chart data provided by Morningstar Inc. Real-time index quotes and delayed quotes supplied by Morningstar Inc. Quotes delayed by up to 15 minutes, except where indicated otherwise. Fund summary, fund performance and dividend data provided by Morningstar Inc. Analyst recommendations provided by Zacks Investment Research. StockScouter data provided by Verus Analytics. IPO data provided by Hoover's Inc. Index membership data provided by Morningstar Inc.
MARKET UPDATE
[BRIEFING.COM] Equity indices remain near their lows with the S&P 500 trading down 0.8%. The consumer discretionary sector (-1.5%) slumped to the bottom of the leaderboard at the start and the growth-sensitive sector remains behind the other nine groups at this juncture.

High-beta names like Amazon.com (AMZN 321.92, -9.40), Netflix (NFLX 439.80, -17.72), and Priceline.com (PCLN 1157.78, -28.34) have contributed to the underperformance with losses ranging from ... More
More Market News