NBC sends Donald Trump a warning
The network's entertainment unit says it'll take action if the celebrity businessman 'does things that cross a line.'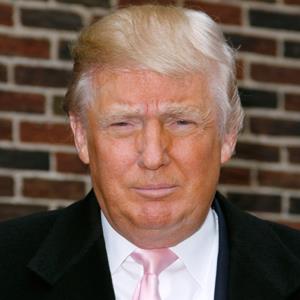 As the host of NBC's "The Celebrity Apprentice," real estate developer Donald Trump walks a fine line between generating buzz -- and viewers -- and creating animosity. 

Now, Trump might want to make sure he keeps on the "buzz" side of the equation, with Comcast's (CMCSA) NBC Entertainment Chairman Bob Greenblatt saying the network will take action if he "becomes somehow hurtful and says or does things that cross a line," according to a report in Deadline.com. 
Some might say Trump has already stepped over the line: a petition started last year aimed at urging Macy's (M) to sever ties with Trump has gained almost 680,000 signatures.
According to the petition, Trump has "engaged in sexist behavior" and "perpetuated the racially charged birther conspiracy," among its complaints. The same campaign, from the liberal group MoveOn.org, last month hired a mobile billboard reading "Dump Trump" to circle Macy's corporate headquarters. 
Macy's has sidestepped the issue, with chief executive Terry Lundgren noting that the perfume, clothing and other merchandise it sells bearing Trump's name "are not representative of any political position," according to the New York Daily News. 
So far, it seems Trump is on NBC's good side. The network renewed his show, with "Celebrity Apprentice" returning on March 3 for an all-star edition. (The star power in the newest edition of Trump's long-running show is debatable, relying on competitors from the program's fast five seasons. They include actors Stephen Baldwin and Gary Busey and musicians Dee Snider and Bret Michaels.)
Cracks might be showing in Trump's ratings pull, however. In May, "Celebrity Apprentice" drew the program's lowest-rated finale episode, with only 6.8 million viewers tuning in. That's a far cry from the 12.1 million viewers who watched the show's finale in 2008, when Piers Morgan won the competition.
Despite the flagging ratings, "Celebrity Apprentice" is still a workhorse for NBC -- and Greenblatt adds that the network doesn't think Trump has crossed that line yet. 
"He has his political belief system but I really don't think what he's doing in his personal life is going to corrupt what he's doing on the show," Greenblatt said. He spoke at the Television Critics Association tour, held this week in California.
He added, referring to Trump's toying with the idea of running for president in the last election, "We talked him out of running for president, wasn't that good enough?"
More on Money Now

DATA PROVIDERS
Copyright © 2014 Microsoft. All rights reserved.
Fundamental company data and historical chart data provided by Morningstar Inc. Real-time index quotes and delayed quotes supplied by Morningstar Inc. Quotes delayed by up to 15 minutes, except where indicated otherwise. Fund summary, fund performance and dividend data provided by Morningstar Inc. Analyst recommendations provided by Zacks Investment Research. StockScouter data provided by Verus Analytics. IPO data provided by Hoover's Inc. Index membership data provided by Morningstar Inc.
MARKET UPDATE
[BRIEFING.COM] The S&P 500 has surrendered its opening gain amid weakness in cyclical sectors like consumer discretionary (-0.2%), energy (-0.1%), and industrials (-0.2%).

The University of Michigan Consumer Sentiment report for August was revised up to 82.5 from 79.2 in the final reading, while the Briefing.com consensus expected the reading to be revised up to 80.0. Nasdaq +4.19 at 4561.88... NYSE Adv/Dec 1416/1270... Nasdaq Adv/Dec 1129/1104.
More Market News