Girls Gone Wild goes bankrupt
But founder Joe Francis says he isn't losing his shirt in his nasty fight with casino owner Steve Wynn.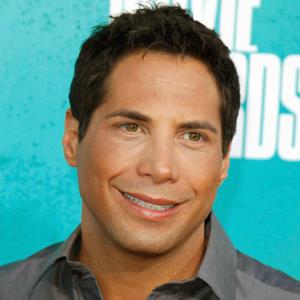 The Girls Gone Wild franchise has filed for bankruptcy.
Founder Joe Francis (pictured) has put the franchise into bankruptcy to protect it from the long arms of casino mogul Steve Wynn, CEO of
Wynn Resorts
(
WYNN
). Wynn was none too happy after a wild weekend in 2007 in which Francis allegedly ran up a $2 million debt at Wynn's Las Vegas resort.
The disagreement between the two escalated into a slander suit that Wynn filed -- and won -- against Francis. A judge last April awarded $7.5 million to Wynn and his resort, Bloomberg
reported
.
Instead of targeting Francis for collection, Wynn's lawyers began looking at the Girls Gone Wild assets, The Wall Street Journal
reports
. And that's when Francis decided to submit Girls Gone Wild for bankruptcy protection. The bankruptcy filing said that Girls Gone Wild had $16.3 million in debt and less than $50,000 in assets.
But Girls Gone Wild isn't going away, nor is its unseemly practice of persuading drunken women to take off their clothes for the cameras. Francis seems to be moving pots of money around and taking advantage of the legal system to avoid payment.
Francis has been in financial hot water before. He pleaded guilty in 2009 to filing false tax returns after spending 301 days in jail. He
told TMZ
that the bankruptcy filing will have no impact on his personal wealth.
MARKET UPDATE
[BRIEFING.COM] S&P futures vs fair value: -11.00. Nasdaq futures vs fair value: -15.00. Nasdaq at... NYSE Adv/Dec 0/0... Nasdaq Adv/Dec 0/0.
More Market News