Could Amazon reach $325 a share?
Founder Jeff Bezos has been called 'the Sam Walton of our time.'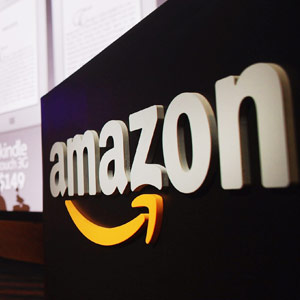 Amazon (AMZN), a high-flier of the late 1990s Internet boom, is "underappreciated" and its stock might have more room to grow, according to Morgan Stanley.

Shares of the online retailer could reach $325 -- or about 23% higher than its current trading price, according to the investment firm. Others agree with Morgan Stanley's assessment, with investor and commentator Jim Cramer calling Amazon founder Jeff Bezos "the Sam Walton of our time."
Walton, the founder of Wal-Mart (WMT), created the world's largest retailer by cutting margins and seeking to drive profits through volume, as well as using technology and inventory control to gain an edge. Today, Wal-Mart has a market capitalization of $229 billion. 
Amazon -- valued at $120 billion by the stock market -- is expanding its warehouses and announced 19 new fulfillment centers in the third-quarter alone.
"When you decide that you want to take over a core business, which is the fulfillment for everybody else who is trying to do online [sales], you see why they've spent so much building these warehouses everywhere," Cramer said in this video. They "are the backbone for all Internet shopping."
Cramer, who said he agrees with the $325 price target from Morgan Stanley, noted that the price-to-earnings ratio for Amazon is "absurd," yet he added, "It's the only stock I use without looking at the P/E multiple." 
Wal-Mart has a current price-to-earnings ratio of 14, while Amazon's is currently 501, according to data from Bloomberg. The online retailer had a healthy run last year, with its stock jumping nearly 44% in 2012. 
So far, Morgan Stanley's call hasn't had the same effect on Amazon's stock price as the infamous 1998 $400 price target from former analyst Henry Blodget, who saw the stock zoom to his target in just over three weeks. 
"There are so many ways to win here," Cramer said. He added that it "looks like they've really crushed the Nook with the Kindle, and also Amazon Prime represents such a great value. There was a thought about when sales taxes were about to go up in many states that that would hurt Amazon, but apparently it hasn't."
More on Money Now

About moneyNOW
MoneyNOW brings users smart, original and entertaining takes on the latest business and investing topics that are buzzing on the Web.
MARKET UPDATE
[BRIEFING.COM]
July crude oil lifted off its session low of $93.04 per barrel set moments after floor trade opened and trended higher for the remainder of its session. Despite a good effort, the energy component settled 3 cents in the red at $94.11 per barrel, slightly below its session high of $94.29 per barrel. Today's slight decline brought the week's losses to 2.3%.
June natural gas traded in the red in a tight range between $4.22 and $4.25 per MMBtu. Although it settled 0.5% ... More
More Market News
TOP STOCKS
5 stocks to watch for next week
Costco and Tiffany to report earnings. Consumer confidence index for May to be released. Carnival slashes prices to attract customers after a string of accidents. Pending home sales for April are due.