Black Friday deals that aren't
If shoppers are standing on line for TVs, tablets and jewelry, they're wasting time and money.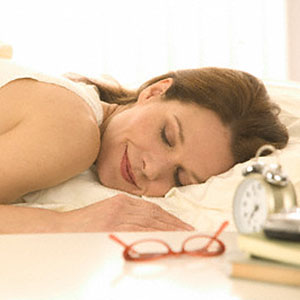 Let Thanksgiving dinner digest. Spend a little more time around the dinner table with the family for dessert. Sleep in if you're lucky enough to have the day after Thanksgiving off.
Just don't freeze outside a big box store in the wind tunnel of the nearest shopping center while chasing a deal that isn't so great to begin with.
We hate to break this to the estimated 147 million Black Friday shoppers who are hitting the stores and sales this weekend, according to the National Retail Federation, but your little retail endurance challenge isn't even getting you the best deal, in many cases. 
Black Friday shopping numbers are down from 152 million consumers last year, with the American Express (AXP) Spending and Savings Tracker finding that the overall percentage of consumers shopping on Black Friday has decreased from 45% to 42%. Staying in a nice warm bed is much easier when you've found the best bargains elsewhere.
Decide.com, a consumer rating site that tracks the best time to buy particular products, found that retailers' online prices are as much as 44% less than shopping in store. As a result, more than 60% of shoppers surveyed by shopping site FatWallet.com say they plan to hold off on shopping until Cyber Monday.
Even then, if consumers aren't among the 43% of shoppers who told American Express they've already begun their holiday shopping this year (up from 35% last year), they may have missed out on some of the biggest deals. Those big, glowing LCD flatscreens in store displays are the prized bait of any great doorbuster sale, but Decide.com notes that name-brand televisions tend to be in extremely short supply on Black Friday. Instead, you're more likely to find a "deal" on a third-party brand with cheaper parts and fickle screen quality.
Folks looking for real savings on a Sony (SNE), LG, Panasonic (PC) or Samsung should have gone shopping earlier this week. Prices on name brands drop by an average of 8% in the days leading up to a doorbuster, with average savings hovering around $75. The same goes for vacuums, which are the cornerstone of Bed, Bath and Beyond's (BBBY) Black Friday offerings, but are typically 14% cheaper a few days earlier. Ditto on espresso machines, which get a 6% discount the week before Black Friday. If the person on your list still hasn't adopted a smartphone and can't wrap his or her mind around a camera that's not a point-and-click, prices on cameras drop by an average of $30 just before Black Friday.
Even tablets -- whose prices don't tend to change much for Black Friday -- are a better deal before the Thanksgiving Day lines form. Earlier this week, Decide saw prices on the Asus Transformer drop from $499 to $299 and the Samsung Galaxy note fall from $650 to $449. Apple's (AAPL) iPad doesn't ordinarily get a discount until it's obsolete, Decide saw the third generation iPad's price dropped from $499 to $449 earlier this week before creeping back up.
Let's not even get into toys. If you waited to go toy shopping until after the Macy's Thanksgiving Day Parade, when Santa's already schlepped his way to Herald Square and put toys foremost in the mind of every kid in America, you've just made a costly mistake. Prices on the most popular toys get jacked up by as much as 200%, according to Decide.com, after selling for a far more reasonable rate for much of October and November. The folks at retail pricing site DealNews estimate that shoppers save as much as 63% on toys by shopping for them in the two weeks leading up to Black Friday, instead of waiting for doorbuster deals on a painfully limited selection.
Luxury items aren't going to give you much of a break, either. Outlets like Tiffany (TIF) and Saks (SKS) had to deal with overstock issues when the economic downturn hit right in the middle of the 2008 holiday season, but reeled in inventory since and aren't about to slash prices again. If you didn't take advantage of low spring and summer demand, Decide says you'll be dealing with jewelry prices that have escalated steadily since mid-October.
Then again, you could always just give into your base instincts and procrastinate. Decide says waiting until the week before Christmas will save shoppers 10% on name-brand microwaves, 16% on handheld blenders and 20% on laptops.
So is there any reason to duck out of dessert on Thanksgiving night or sacrifice sleep on Black Friday morning? There is if you're hunting for a game. Nintendo won't sacrifice a dime on its newly released Wii U console -- which will be a tough find this year anyway -- but Decide says Black Friday is the best time of the year to buy other gaming systems. Sony's PlayStation 3, for example, gets dropped to $200 for a two-game bundle at Best Buy (BBY), Wal-Mart (WMT) and Target (TGT). Its PS Vita handheld bundled with Activision's (ATVI) Call of Duty Black Ops Declassified and a memory card for $200, or $50 less than normal. If you want Nintendo's old system for super cheap, Sears (SHLD) is letting the Wii go for $100 on Black Friday.
If that's not enough to pry shoppers out of their soft, warm beds, maybe they should take a look at their turkey-engorged guts. Black Friday is the best time of year to buy home exercise equipment, with treadmills and elliptical machines selling at a 30% discount. Black Friday crowds may tax your patience, but that fitness gear only gets more expensive as the rich, sweet, butter-and-sugar-lad​en holiday season continues.

More from MSN Money

DATA PROVIDERS
Copyright © 2014 Microsoft. All rights reserved.
Fundamental company data and historical chart data provided by Morningstar Inc. Real-time index quotes and delayed quotes supplied by Morningstar Inc. Quotes delayed by up to 15 minutes, except where indicated otherwise. Fund summary, fund performance and dividend data provided by Morningstar Inc. Analyst recommendations provided by Zacks Investment Research. StockScouter data provided by Verus Analytics. IPO data provided by Hoover's Inc. Index membership data provided by Morningstar Inc.
MARKET UPDATE
[BRIEFING.COM] The stock market finished an upbeat week on a mixed note. The S&P 500 shed less than a point, ending the week higher by 1.3%, while the Dow Jones Industrial Average (+0.1%) cemented a 1.7% advance for the week. High-beta names underperformed, which weighed on the Nasdaq Composite (-0.3%) and the Russell 2000 (-1.3%).

Equity indices displayed strength in the early going with the S&P 500 tagging the 2,019 level during the opening 30 minutes of the action. However, ... More
More Market News