GOP proposes swapping overtime for vacation
House Republicans say the move would give state and federal employees more flexibility. Opponents say it's just another way to cut paychecks.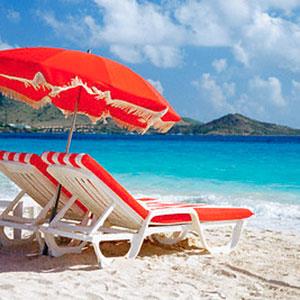 Republicans in the House of Representatives say they want to fix overtime pay for federal and state employees. It's just not clear what about that pay system is broken.
The GOP is pushing legislation that the Associated Press says would allow employees who work more than 40 hours a week the option of taking paid time off instead of overtime pay. It seems fairly straightforward on paper, and such a policy has existed in the private sector for years. But it's also a means of cutting into workers' compensation and lining state and federal coffers, according to the bill's opponents.
The new legislation takes dead aim at the at the Fair Labor Standards Act of 1938, which requires covered employees to receive time-and-a-half pay for every hour over 40 within a work week. The proposal would reduce that take to straight-time comp days.
The bill would allow workers to bank up to 160 hours, or four weeks, of comp time per year that could be used to take time off for any reason. It would let an employee decide to cash out comp time, and it forbids employers from coercing workers to take comp time instead of cash.
Still, Democrats say the bill doesn't guarantee that workers would be able to take the time off when they want. It also gives employers the final say on comp-time requests, which could make that time difficult to cash in. Also, the bill's opponents argue that allowing workers to bank their leave time essentially gives employers an interest-free loan from employees.
Also, opponents are aware that Republicans and members of the business community have been trying this route around the Fair Labor Standards Act since the 1990s and have been shot down at every turn. House Majority Leader Eric Cantor, R-Va., has reintroduced the measure as part of a bid to woo working families, but worker advocates say those same families should be wary of the bill's budget-sheet origins.
Judith Lichtman, a senior adviser for the National Partnership for Women and Families, told the AP that the program was created in the public sector in 1985 as a cost-cutting measure that has since been framed as an option to provide workers greater flexibility. As she notes, many workers in federal and state government are unionized or have civil-service protections that give them more leverage in dealing with supervisors.
The banked-time plan took hold in the private sector largely because similar worker protections don't exist there.
DATA PROVIDERS
Copyright © 2014 Microsoft. All rights reserved.
Fundamental company data and historical chart data provided by Morningstar Inc. Real-time index quotes and delayed quotes supplied by Morningstar Inc. Quotes delayed by up to 15 minutes, except where indicated otherwise. Fund summary, fund performance and dividend data provided by Morningstar Inc. Analyst recommendations provided by Zacks Investment Research. StockScouter data provided by Verus Analytics. IPO data provided by Hoover's Inc. Index membership data provided by Morningstar Inc.
MARKET UPDATE
[BRIEFING.COM] The stock market finished the Tuesday session on the defensive after spending the entire day in a steady retreat. The S&P 500 (-0.6%) posted its third consecutive decline, while the small-cap Russell 2000 (-0.9%) slipped behind the broader market during afternoon action.

Equity indices were pressured from the start following some overnight developments that weighed on sentiment. The market tried to overcome the early weakness, but could not stage a sustained rebound, ... More
More Market News