Hostess CEO cuts everyone's pay but his
Gregory Rayburn argues that because he isn't on the Hostess payroll, he should still get his full $125,000 a month.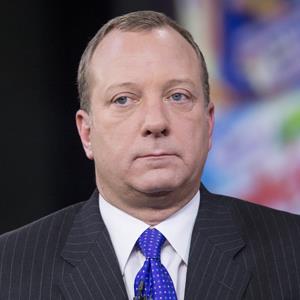 The CEO of Hostess Brands is getting widely criticized for taking his full salary while cutting everyone else's pay by 8%.
Gregory Rayburn will still get his $125,000 a month, or $1.5 million a year, the company
told
The Huffington Post. His logic is that because he isn't on the Hostess payroll, he doesn't have to take part in the company-wide pay cut.
Rayburn looks at himself as temporary, telling The New York Post he's more like outside help and therefore entitled to his full salary. He said he will leave Hostess when he's no longer needed, the Post
reports
.
Rayburn joined Hostess in February as chief restructuring officer, and one month later was named president and CEO. He's also on the board of directors.
To be fair, Rayburn is taking some measures to rein in his pay. He was eligible to get a bonus of between $375,000 and $1.125 million, but decided to give up the money, The Huffington Post reports. And Rayburn and three other top executives are taking $1 for the rest of the year in pay, but their full salaries will be reinstated in January.
That's small comfort to the rank-and-file employees who watched a number of Hostess executives get sweet pay raises and bonuses as the company barreled into bankruptcy. The company wants 19 top managers to stay with Hostess as it moves into the liquidation phase, and got approval from a bankruptcy judge to award up to $1.75 million in retainment bonuses.
The execs only get those bonuses if they perform specific tasks related to easing the operational wind-down, a company spokesman
told
The Los Angeles Times. Rayburn won't be getting a bonus.
At least 15,000 Hostess employees are losing their jobs in bankruptcy, but Hostess wants to keep about 3,200 to help wind down operations.
Hostess cracked under nearly $1 billion in debt, and blame for its demise can be spread far and wide. Private-equity firms funding the company couldn't get it off the ground. When consumers lost interest in carbs and sugar, the biggest innovation Hostess could come up with was banana-filling Twinkies. Although union members agreed to steep concessions over the years, it still failed to adjust to new realities. The old CEO, Brian Driscoll, suddenly bailed in March without explanation, Fortune
reports
.
More from Money Now
MARKET UPDATE
[BRIEFING.COM] Stocks ended modestly higher as the S&P 500 climbed 0.2%, and the Dow added 0.4% to register its 19th consecutive Tuesday of gains.

The major averages saw little change during morning action, but afternoon buying interest helped lift the indices to session highs. Most cyclical sectors (with the exception of materials and technology) finished among the leaders, but the defensively-geared health care sector settled atop the leaderboard as biotechnology outperformed. ... More
More Market News
TOP STOCKS
S&P 500 forecast to hit 2,100 by 2015
As the stock market reaches new highs, Goldman Sachs sees more gains ahead. Fueling the market: An improving economy, growing dividends and low interest rates.