Justin Timberlake wants you back on MySpace
The celeb's investment has turned the site into a music shop, but will anybody buy in?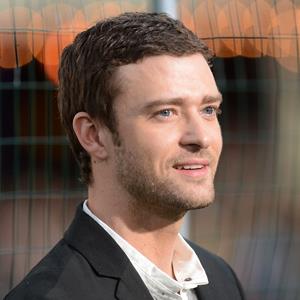 Do Justin Timberlake and his new single have enough swag to bring MySpace back?
Even after the new Myspace launched on Tuesday, the answer to that question is still as vague as the site's front page: a full-page ad for Timberlake's new single "Suit & Tie" featuring Jay-Z. Timberlake joined with Specific Media to purchase the site for about $35 million from News Corp (NWS) in 2011, about six years after Rupert Murdoch and company paid $580 million for it.
For those who blew up their MySpace pages once the site became laden with desperate bands and creepy, stalking lurkers trolling for a good time, the new site will bear little resemblance to that version. For one, users don't have to be MySpace members to log in and can use their Facebook (FB) and Twitter accounts to access it.
Secondly, as Perez Hilton's coverage of its launch clearly indicates, the new site's focus is less on people and more on music and entertainment. Tech writer Emi Kolawole at the Washington Post found that artists, "curators," "brands" and "writer/journalist" are favored profile categories, while musicians who used the old MySpace have been encouraged to stay with preserved profiles and more useful features.
Visitors can now find new music in the Discover section, which right now features a lot of JT but also includes trending items like artists, users, videos and a music-specific section with new albums, artists, and recommended musicians. There's also streaming radio with artist and genre stations similar to Spotify or Pandora -- without the commercials. They key addition, however, is the mixes section that revives mixed tapes and cribs yet another Spotify feature by letting users swap playlists.
Evolver.fm writer Eliot Van Buskirk notes on Wired that the new setup makes it easy for artists to post music for free and try to upsell users to free music downloads, while users get to share music with their Top 8 and others by reposting it freely from profile to profile. It all looks and sounds lovely, but can it last? There's not a huge social aspect to it now, but then again there isn't a very large user base as of yet. The lack of status updates and news feeds may not necessarily be such a bad thing, as users of the original MySpace seemed pretty evenly divided between folks who wanted to check out new music and bands and people who wished bands would stop sending them requests.
The sleeker, trimmed-down Timberlake MySpace makes it pretty clear the musicians have won, but it's that "pretty" part that should have JT, his site's artists, his other users and even potential investors worried as the site goes forward. Drew Olanoff of TechCrunch offered an ominous warning back in September when hints about the new MySpace were first beginning to surface. Basically, if MySpace is just crappy pop-punk bands and next-generation Tila Tequilas in new packaging, it's not going to work.
"'Pretty things' don't win. Facebook is ugly, has 950 [million] users. Twitter? 140 [million] and boring, design-wise, for the most part. It's content that wins."
Timberlake should help draw that high-profile content, but it's hard to imagine even his worst MySpace scenario being bleaker than the fallen site that sent the world fleeing to Facebook.
More on Money Now
DATA PROVIDERS
Copyright © 2014 Microsoft. All rights reserved.
Fundamental company data and historical chart data provided by Morningstar Inc. Real-time index quotes and delayed quotes supplied by Morningstar Inc. Quotes delayed by up to 15 minutes, except where indicated otherwise. Fund summary, fund performance and dividend data provided by Morningstar Inc. Analyst recommendations provided by Zacks Investment Research. StockScouter data provided by Verus Analytics. IPO data provided by Hoover's Inc. Index membership data provided by Morningstar Inc.
MARKET UPDATE
[BRIEFING.COM] Equity indices have worked their way off the opening lows, placing the S&P 500 and Nasdaq Composite back above their respective flat lines.

Despite the rebound, the technology sector (-0.1%) continues showing relative weakness with Apple (AAPL 100.37, -1.27) hovering near its early low. However, the Nasdaq has been able to overlook Apple's underperformance thanks to the relative strength in the biotech space. The iShares Nasdaq Biotechnology ETF (IBB ... More
More Market News