Bank of America agrees to massive legal settlement
The deal seeks to clean up the mess from Countrywide Financial, which the bank bought in 2008. Will victims of Countrywide's predatory lending practices see justice?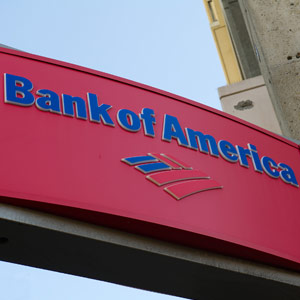 When
Bank of America
(
BAC
) agreed in 2008 to acquire Countrywide Financial, then-CEO Kenneth Lewis said the deal represented a "rare opportunity" for the Charlotte company. That statement turned out to be bitterly ironic in light of Monday's $10 billion legal
settlement with Fannie Mae and a similar deal
between more than a dozen banks and regulators.
Under terms of the deal, which seeks to clean up the mess created by Countrywide, B of A will make a cash payment
of $3.6 billion
to Fannie Mae and repurchase $6.75 billion in residential mortgages sold between 2000 and 2008 that are worth less than their original price. The company expects the settlement to shave $2.5 billion from fourth-quarter earnings. Bank of America also plans to sell the servicing rights to mortgages with a cumulative value of about $306 billion.  
Countrywide Financial, which has generated more than $30 billion in losses, was the poster child for the reckless lending practices that helped create one of the biggest real estate bubbles in recent memory. The company's longtime CEO, Angelo Mozillo, tried to curry favor on Capitol Hill through a "Friends of Angelo" loan program that offered members of Congress mortgages under more advantageous terms than they could have gotten otherwise.     
A 2008 probe by the
Center for Responsible Lending
detailed a litany of abuses by Countrywide, including steering customers with good credit scores into high-cost subprime mortgages. The company's practices were especially tough on minorities and the elderly, and sadly were not isolated.
Ten banks, including B of A, have reached an $8.5 billion settlement with Office of the Comptroller of the Currency and Federal Reserve,
according to media reports.
As
New York Times
columnist Gretchen Morgenson noted on Sunday, the settlement, which was rumored to be in the works, "means more of the same: no accountability for financial institutions and little help for borrowers."
As for Mozillo, he is enjoying his retirement. He agreed to pay $67.5 million in 2010 to settle fraud charges brought by the SEC. Between 2000 and 2008, Mozillo earned $526.8 million in compensation, according to the
Wall Street Journal.
  He isn't facing criminal charges. Last May, the former CEO sold his 6,238 square foot home in California for $2.9 million, according to the
Los Angeles Times.


--Jonathan Berr does not own shares of the listed stocks.  Follow him on Twitter@jdberr.
More on Money Now


So,the thief got away with 526+ million dollars and got fined less than 10% of that and he was not charged  with anything, WHAT-A-COUNTRY! Who said crime does'nt pay, put it to the customer, have the government bail you out, oh, yea that's taxpayers footing the bill, and ride off into the sunset.This practice of fining financial companies without criminal charges is , can we say STUPID. These creatons will not change if all they have to do is steal enough to pay the fine and keep the money. Our justice depatment needs to "grow a pair" and throw these slimebags under the jail, maybe be nice to them once a year and pump sunshine to them, feed them cat food,and once-in-a-while give them a drink of dirty water,after all,that's more than they deserveand a lot more than they gave to thier victims.Also , we need to sieze all of thier assets and return that money to those that have been affected by thier crimes to include the taxpayers that eventually paid for the mess that was created.
Are you sure you want to delete this comment?
DATA PROVIDERS
Copyright © 2014 Microsoft. All rights reserved.
Fundamental company data and historical chart data provided by Morningstar Inc. Real-time index quotes and delayed quotes supplied by Morningstar Inc. Quotes delayed by up to 15 minutes, except where indicated otherwise. Fund summary, fund performance and dividend data provided by Morningstar Inc. Analyst recommendations provided by Zacks Investment Research. StockScouter data provided by Verus Analytics. IPO data provided by Hoover's Inc. Index membership data provided by Morningstar Inc.
MARKET UPDATE
[BRIEFING.COM] The S&P 500 trades higher by 0.4% with all ten sectors sporting gains. The benchmark index has extended this week's gain to 1.6%, while the Dow Jones Industrial Average (+0.4%) is now higher by 2.0% since last Friday.

The Leading Indicators report for August was up 0.2%, while the Briefing.com consensus expected a reading of 0.4%. That followed a revised increase of 1.1% for July (from 0.9%). Nasdaq +13.77 at 4607.2... NYSE Adv/Dec 1867/883... Nasdaq Adv/Dec ... More
More Market News