Americans wasting paid vacation time
A new survey finds that the economy has cut paid days off, but U.S. workers won't use the ones they have.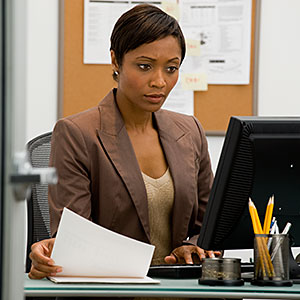 If you're not going to take the vacation days you're given, don't complain that you never get any time off.
According to an annual survey by travel site Expedia (EXPE) and Harris Interactive, U.S. workers received an average of 12 vacation days in 2012, down from 14 in 2011. Those workers didn't help their cause by only taking 10 of those days off and lagging not only their notoriously holiday happy counterparts in Germany, France and Sweden, but Singapore, Brazil and Malaysia as well.
You know those days aren't a suggestion, right? They're not a trick to lull the laziest, dumbest worker bees into a brutal swatting by management. They're yours for the using, and U.S. workers are just using them wrong. It's easy for U.S. workers to look at the 30 vacation days workers take each year in Spain and call it a symptom of their economic woes, but workers in Brazil and France take the same amount of time in far more comfortable and industrious economies.

British, Norwegian and Swedish workers take all 25 of the days they're given, while stereotypically fastidious Germans are also among the world's most prolific tourists and vacationers -- taking 28 of their possible 30 days off. Meanwhile, the Japanese take only five vacation days out of a possible 13 each year and their economy is contracting.
So what's your excuse, Americans? Some of you can blame the recent economic downturn and the fact that you're coming back to work at new positions or careers with less seniority and vacation time. When folks in the rest of the world can't use vacation days, it's because they are banking days for future use (23%) or just can't coordinate with the folks they want to vacation with (23%). In the U.S., 28% percent of workers who don't use their vacation days answered, "I cannot afford to take holidays."
Sigh.
We understand that if you're self-employed, own your own business or perform any of a variety of tasks that don't come with vacation days, vacation is money out of your own pocket. But if you're given vacation days, those are paid days. You're paid the same for those hours whether you show up or not.
Folks who don't have vacation days to throw around want to take your calendar and club you over the head with it every time you play vacation martyr, put your hand to your forehead and declare that you simply can't afford a day off. Maybe you can't afford a weekend in Paris, but sleeping in, having an extra cup of coffee, catching up on reading and doing just about anything short of work while getting paid for it doesn't have to be expensive.
You know who gets this? Canadians. Yeah, those folks just to the north of us sulking their way through a hockey lockout and bracing for a long winter. They get roughly 16 vacation days a year and use roughly 16 vacation days a year. Want to know why? Because they're not trying to make a statement or impress the European and Asian countries with just how quickly they can work themselves to death.
Not that those countries are all that impressed with U.S. workers' flair for the dramatic, either. Taiwan -- you know, the place all your Wal-Mart stuff is made in -- actually wants to know why you're not taking more vacation days. Taiwanese workers get an average of 15 vacation days a year. Know how many they take? 25. If you're not going to use all your vacation days, the Taiwanese will gladly take those extras off your hands.
Don't think that all those austerity measures on in Europe are making that continent any less vacation inclined either. Not only do Norway and Sweden love taking vacation days, but more than 84% of bosses in each country encourage it. You don't even have to cross the Atlantic to find bosses more encouraging than the 73% who back their employees' vacations in the U.S. A full 83% of Brazilian bosses also encourage their employees to take off, have fun and bring back lots of pictures.
If you wouldn't leave a portion of your paycheck unused, don't just leave paid vacation days sitting on the table, either. The only thing that proves is that you're remarkably adept at wasting both time and money.
More from Top Stocks
DATA PROVIDERS
Copyright © 2014 Microsoft. All rights reserved.
Fundamental company data and historical chart data provided by Morningstar Inc. Real-time index quotes and delayed quotes supplied by Morningstar Inc. Quotes delayed by up to 15 minutes, except where indicated otherwise. Fund summary, fund performance and dividend data provided by Morningstar Inc. Analyst recommendations provided by Zacks Investment Research. StockScouter data provided by Verus Analytics. IPO data provided by Hoover's Inc. Index membership data provided by Morningstar Inc.
MARKET UPDATE
[BRIEFING.COM] The stock market began the new week on a cautious note. The S&P 500 lost 0.3%, but managed to erase more than half of its opening decline. Thanks to the rebound, the benchmark index reclaimed its 50-day moving average (1976.78) after slipping below that level in the morning.

Equities slumped at the open amid a couple global developments that dampened the overall risk appetite. Continued student protests in Hong Kong and a potential response from China weighed on the ... More
More Market News