Priceline Negotiator gets a daughter
The travel site continues to phase out William Shatner's mascot in favor of newer, younger prospects.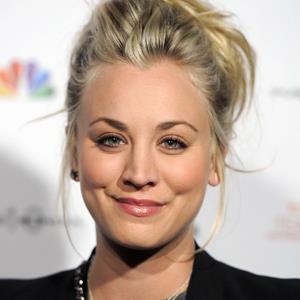 Priceline (PCLN) apparently isn't just useful for finding cheap hotels and flights: It can also milk more life out of its fading mascot.
Not since Captain Kirk both buried and retrieved Spock in the second and third "Star Trek" films has William Shatner been involved in so many implausible character twists. Priceline killed off his Negotiator character last year by pushing his bus off a bridge. About eight months later, Shatner's character came back as a surfer eluding Priceline detectives and halfheartedly resisting their pleas to plug the company's mobile products.
Now Priceline has not only given the Negotiator a daughter, according to AdAge, but sent her up to a remote mountain stronghold to train her in the art of dealmaking -- kind of like The Bride in "Kill Bill," only with less swordsmanship and more shameless promotion. (See the ad here.)
Say what you will about Geico's (BRK.A) gecko and cavemen, Travelocity's Gnome and Progressive's (PGR) Flo, but at least they've never spawned. While Priceline hits its core geek demographic right where it lives by having Kaley Cuoco -- Penny from CBS' (CBS) "Big Bang Theory" -- play the progeny of the Negotiator inextricably linked to his moonlighting gig with Starfleet, the reason for the transition is more dour than the Shatnerian pauses and overemphasis would lead fans to believe.
Priceline originally offed Shatner's character a year ago because it was shifting focus. The site was moving away from the name-your-own-price model and trying to draw eyes to its new, more mobile fixed-price discounting service. Suddenly, the guy who was holding a tricorder long before America started calling them iPhones seemed a little dated.
"One of the challenges we face is that Bill is so awesome and so closely associated with Priceline that we needed to grab back consumers' attention," Brett Keller, Priceline's chief marketing officer, told AdAge last year.
But it's not easy to shake an American pop culture fixture who's been on the marketing payroll for almost 15 years. Just as Shatner's Negotiator was taking his final plunge last January, analysis by ABX comparing three recent Priceline ads with spots from competitors Travelocity and Expedia (EXPE) showed Priceline faring 20% better than its competitors.
Besides, online travel was a $109 billion-a-year business in 2011, according to PhoCusWright Research, and was expected to grow another 8% in 2012 to $117 billion. With Liberty Media buying up TripAdvisor last month and Priceline taking over Kayak back in November, the stakes are even greater. It's not a great time for Priceline to ditch its lead negotiator, and it may want to give him a few more offspring down the road. He can use all the backup he can get.
More on Money Now
DATA PROVIDERS
Copyright © 2014 Microsoft. All rights reserved.
Fundamental company data and historical chart data provided by Morningstar Inc. Real-time index quotes and delayed quotes supplied by Morningstar Inc. Quotes delayed by up to 15 minutes, except where indicated otherwise. Fund summary, fund performance and dividend data provided by Morningstar Inc. Analyst recommendations provided by Zacks Investment Research. StockScouter data provided by Verus Analytics. IPO data provided by Hoover's Inc. Index membership data provided by Morningstar Inc.
MARKET UPDATE
[BRIEFING.COM] The stock market finished the Thursday session on a higher note with the S&P 500 climbing 0.5%. The benchmark index registered an early high within the first 90 minutes and inched to a new session best during the final hour of the action.

Equities rallied out of the gate with the financial sector (+1.1%) providing noteworthy support for the second day in a row. The growth-oriented sector extended its September gain to 1.9% versus a more modest uptick of 0.4% for the ... More
More Market News