'General Hospital' leads soap opera revival
Daytime dramas were shunned a few years ago because their costs were climbing as ratings dropped. But the genre appears to be making a comeback.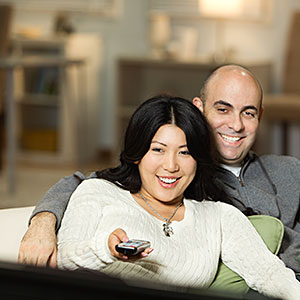 ABC shook up daytime dramas in 2011, canceling "One Life to Live" and "All My Children" because their costs were high and their ratings low.
The network, owned by
Walt Disney Co.
(
DIS
), took a gamble in keeping "General Hospital," however, and that bet has paid off.
Ratings for the show, which turns 50 in April, are on the rise. "General Hospital" attracted more than 3 million total viewers during the week ended Dec. 28, the highest total in two years. Viewership among advertisers' target demographic -- women 18 to 34 years old -- is up 44% year over year, according to ABC. 
Soap fans say the reason for GH's resurgence is simple: The show got a lot better. Under executive producer Frank Valentini, who assumed the job last year, the show has had entertaining story lines and brought back fan favorites from the show's heyday, such as Rick Springfield (Dr. Noah Drake), Kin Shriner (Scotty Baldwin) and Genie Francis (Laura Spencer).   
"There were concerns about the future of the show," Valentini said in an interview with MSN Money. "We are all aware of how the television viewing market has become increasingly fractured."
The concern about soaps has been around for a long time. Ratings for soap operas took such a dramatic nosedive in the last decade that
CBS
(
CBS
) research head David Poltrack was sure Nielsen's ratings were wrong. He asked the ratings service to double check its math, but it came up with the same results. That was quite a change for a genre that for decades was a television cash cow.
But soap operas may now be making a limited comeback.
ABC renewed "General Hospital" last year and canceled "The Revolution," a lower-cost alternative to soaps that failed to attract viewers.
Comcast
's
(
CMCSA
) NBC has recently renewed "Days of Our Lives." According to
Deadline.com,
CBS is poised to renew "The Bold and the Beautiful," while "One Life to Live" and "All My Children" are due to come back as online shows later this year and will also be available on Hulu.

--Jonathan Berr does not own shares of the listed stocks. Follow him on Twitter @jdberr
More on moneyNOW
About moneyNOW
MoneyNOW brings users smart, original and entertaining takes on the latest business and investing topics that are buzzing on the Web.
MARKET UPDATE
[BRIEFING.COM] The S&P 500 has slipped to fresh lows as the broader market continues to show weakness. Nine of ten sectors trade with losses larger than 0.5% while the consumer staples space registers a slim gain due to the relative strength of Procter & Gamble (PG 81.61, +2.91) following its management shake-up.

With the broader market seeing early losses, the CBOE Volatility Index (VIX 14.51, +0.44) is higher by about 3.0%.

In the ... More
More Market News