Will Cablevision's lawsuit lower your cable bill?
It's suing Viacom over bundling little-watched networks with big ones. But don't expect to stop paying for channels you don't use anytime soon.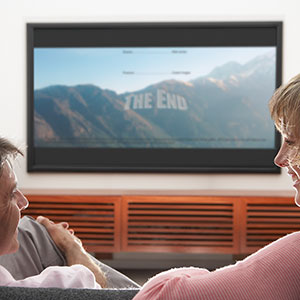 Now that Cablevision (CVC) has sued Viacom (VIA) over bundling little-watched networks such as Palladia with top channels like MTV, consumers might be wondering when their cable bills will start going down. 
The answer: Probably not anytime soon. 
While the antitrust lawsuit may be groundbreaking in that a major cable operator is trying to break down the "cable bundle," Cablevision has a long road ahead before it can claim success.
For one, Cablevision will have to prove that bundling not only hurts consumers but that it prohibits competition by keeping smaller media companies from getting carriage, according to the New York Times. 
Some might also claim that Cablevision is calling the kettle black. That's because before the cable operator spun off the sports channel MSG, it also bundled it with smaller networks such as MSG Plus, the Times notes. 
Nevertheless, Cablevision is getting support from other pay-TV operators. 
DirecTV (DTV) and Time Warner Cable (TWC) have sided with Cablevision's lawsuit. DirecTV, with about 20 million customers, called bundling "shameful," while Time Warner Cable said the case "raises important issues," according to the Los Angeles Times.
Bundling has long been at the center of disputes between programmers and operators, usually through carriage negotiations. Despite support from consumers and public interest groups for "a la carte" cable-network choices, that's likely still a long way from becoming reality. 
In the meantime, cable bills keep rising, with operators like Cablevision blaming content companies for forcing high fees because of the inclusion of little-watched networks.
Viacom disagrees, saying it offers "pro-consumer arrangements" by offering discounts to distributors who carry additional networks. "[T]hese arrangements have been upheld by a number of federal courts and on appeal," Viacom said, adding that it will "vigorously defend" itself. 

Bundling is the least of the cablevision problem.  They shamefully  show the same movies over and over and over again.  They have current shows like the Big Bang Theory and NCIS showings every day of the week.  You can tell which stations own the smaller channels because they are carrying the same movies at the same time of the day on two different channels. Programming on the major networks is sinful. It stinks period. The one exception is CBS.     Their engineering of sending out a signal to your home TV has dropped Un believable all of a sudden. I could go on and write a book on  the lousy  mess coming from Cablevision.  But the billionaire family couldn't care less. They are greedy.  I pay 179.00 a month and am seriously considering to cancel my cable service andreplacing it with Netfix and other new technologies.

If Netflicks, etc. can get themselves together then we won't have to worry about Vicom anymore.
Vicom is not seeing the writing on the wall or on your basic computer either.
When I first went to Direct TV in 1996 it was great....with a big lack of commercials and lots of
good movies.
Then, everytime I looked up, there were more channels with commercials and more channels that
no one would ever watch.
Now, I am paying for commercial free TV but...damn!!  Almost everything has gone commercial.
Don't watch TV much anymore.
Now, when we can get commputer X-large screens we won't need TV!
Are you sure you want to delete this comment?
DATA PROVIDERS
Copyright © 2014 Microsoft. All rights reserved.
Fundamental company data and historical chart data provided by Morningstar Inc. Real-time index quotes and delayed quotes supplied by Morningstar Inc. Quotes delayed by up to 15 minutes, except where indicated otherwise. Fund summary, fund performance and dividend data provided by Morningstar Inc. Analyst recommendations provided by Zacks Investment Research. StockScouter data provided by Verus Analytics. IPO data provided by Hoover's Inc. Index membership data provided by Morningstar Inc.
MARKET UPDATE
[BRIEFING.COM] The stock market finished the Tuesday session on the defensive after spending the entire day in a steady retreat. The S&P 500 (-0.6%) posted its third consecutive decline, while the small-cap Russell 2000 (-0.9%) slipped behind the broader market during afternoon action.

Equity indices were pressured from the start following some overnight developments that weighed on sentiment. The market tried to overcome the early weakness, but could not stage a sustained rebound, ... More
More Market News