Is the mobile industry failing theft victims?
Law enforcement officials say wireless carriers and handset makers aren't doing enough to stem the phone-stealing epidemic.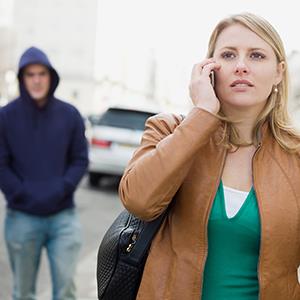 It's a horrible thought for consumers who can't live without their their pricey, feature-laden mobile phones: What can they do when that piece of hardware is stolen? 

Unfortunately for the victims, not a lot. 
It's a pressing issue for more and more people, given that mobile-phone theft has reached epidemic proportions. As theft rise across the country, the crime has become the equivalent of the rash of car break-ins during the 1980s.
But while the auto industry helped deter that trend with improved antitheft technology, mobile-phone carriers and handset makers aren't responding to the rising crime wave in a similar fashion, according to The New York Times.
The reason may be financial. Some lawmakers are charging that mobile-phone companies actually have a vested interest in the status quo, given that a stolen phone means the victim will be forced to buy another expensive iPhone from Apple (AAPL) or Google (GOOG) Android device such as Samsung's (SSNLF) Galaxy S4.
"The carriers are not innocent in this whole game. They are making profit off this," Cathy L. Lanier, chief of the Washington, D.C., police department, told The Times. 
In Washington, mobile phones were stolen in 42% of all robberies, a record for the city, while in San Francisco, about half of all thefts involved a mobile phone. In one brazen case, a thief snatched an iPhone from a bus rider while she was still talking on it, according to the Associated Press.
While a new nationwide database tracks stolen phones, it apparently hasn't stopped the crime wave. Stolen phones are often sold overseas, where the database doesn't reach, The Times notes. Thieves also modify identifiers on the phones, making them impossible to track. 
Apple offers a service called "Find My iPhone," which works great if you've misplaced your handset at home or at a friend's house. But its downside is the service doesn't work if the iPhone is disconnected from the Internet or turned off, which is likely one of the first actions a thief would take. 
Google's Android system doesn't include location software, although The Times notes that apps are available with the feature. 
Law enforcement officials say it's time for fresh solutions, such as software that would act like a "kill switch" if a phone is stolen. In the meantime, victims of mobile-phone theft aren't likely to get any relief. 
Follow Aimee Picchi on Twitter at @aimeepicchi.

I had my phone stolen and the person that took it, went to an apple store and got it replace FOR FREE. I got an email saying that "I" had gone to the apple store and had this service completed. When I went to the apple store to retrieve my phone they told me that they could not give me back my phone due to "Privacy Policies" even though I had my original reciept, email proof, and my IMEI number to my phone that had been stolen. When I contacted the police they would not do anything either. Something needs to be done.

I personally think it is indeed a travesty, that someone who worked really hard (or not) to acquire the latest device through patience, saving and a lot of research, that when their phone is stolen, they have to be penalized as harshly as they do financially, because in my humble opinion the companies also have their hands in the so-called insurance companies that facilitate an option for new but mainly re-furbished phones after paying a deductible. I think an absolute fix to this problem will be to have a 'kill' code designated to each phone, which would be generalized by manufacturer.... the phone and components will shut down with an encrypted code using both serial number and esn (MEID).. It must be done through the Manufacturer in order to make any and all phones that have been stolen or lost unable to be activated even if they are shipped abroad as is the general case. Any potential buyer, innocent or not will know immediately that the phone is disabled and only the owner can have the device activated or reset. Not even a manual factory reset would allow the phone to be used.. I am sure this technology exists. It must be implemented NOW!!!, because a lot of people are victims, rich or poor and this epidemic must stop..

my education ended in 8th grade because i went to an all minority high school in the late 90's and i can find about ten mistakes in this article. what is the problem when a large company like msn has such a poorly written news article on their website? proofread before posting your stories please!  *without their their pricey *mobile-phone * As theft rise across *But while the auto industry* lol i give up

Since when is the producer of an item responsible for it being stolen?  If someone steals your purse, Macy's needs to give you a new one?
Here's how to solve this problem:  Raise awareness on paying attention to your surroundings when in public.  These victims are all too distracted and thieves know that's a perfect target.  Talking and playing on a $400 smartphone in public is asking for trouble.  They might as well be waiving a couple hundred dollar bills around while blindfolded.

The nationwide database needs to be global. The only way to really brick stolen phones is if the hardware could periodically (like monthly) send its ID and the last code it got to the manufacturer who could verify then send a new code that the phone needs to keep working. b/c the new code would only work for that combo of ID (in hardware not hackable) and old code, just make sure the codes are super strong and the manufactures keep their keys secret.

With the exception of the top-of-the-line smartphones from a limited number of vendors, most smartphones are pretty much a disposable commodity. Currently, smartphones have a useful street life of about 2-3 years, before they become obsolete or impossible to update with in OS software. My 18 month old Android phone, one of the top phones at the time which was upgraded to ICS a year ago, but will not receive a Jelly Bean upgrade. Why? It's a 2 year old design with 2 year old technology. When  it was released 2 years ago, it was a new crop of dual-core, 1GB phones and with a 4.3" hi-def screens. The the Samsung G4 and the HTC One, my Android phone is now stuck in obsolescence mode. It's a gorgeous phone and it works perfectly. But you know what, I'm going to give my phone, less than 2 years old, to my step daughter who has been clamoring for a phone for almost a year and I'm going to step up to the HTC one with the quad-core processor and 2GB of Ram and a super-gorgeous 4.7" hi-def screen.
Are you sure you want to delete this comment?
DATA PROVIDERS
Copyright © 2014 Microsoft. All rights reserved.
Fundamental company data and historical chart data provided by Morningstar Inc. Real-time index quotes and delayed quotes supplied by Morningstar Inc. Quotes delayed by up to 15 minutes, except where indicated otherwise. Fund summary, fund performance and dividend data provided by Morningstar Inc. Analyst recommendations provided by Zacks Investment Research. StockScouter data provided by Verus Analytics. IPO data provided by Hoover's Inc. Index membership data provided by Morningstar Inc.
MARKET UPDATE
[BRIEFING.COM] The stock market finished the Tuesday session on the defensive after spending the entire day in a steady retreat. The S&P 500 (-0.6%) posted its third consecutive decline, while the small-cap Russell 2000 (-0.9%) slipped behind the broader market during afternoon action.

Equity indices were pressured from the start following some overnight developments that weighed on sentiment. The market tried to overcome the early weakness, but could not stage a sustained rebound, ... More
More Market News