Newspapers battle over raising minimum wage
Is increasing the federal standard a good idea? The New York Times and The Wall Street Journal duke it out.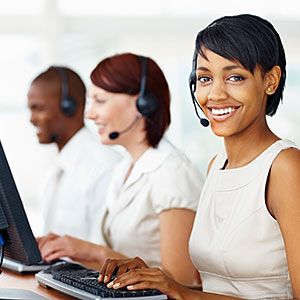 Is President Obama right to call for increasing the federal minimum wage? The editorial boards of the country's most influential newspapers are weighing in on opposite sides of the debate.
The New York Times says Obama
didn't go far enough
, and that the minimum wage should be at least $10 an hour. But The Wall Street Journal
rails against the idea
, saying that it will push the least educated and skilled workers out of the job market altogether.
Let's go through the arguments each side makes:
It helps reduce poverty.
The Times says that Obama's call will bring minimum-wage workers above the poverty line, which is about $18,500 for a family of three. It will also stimulate the economy by giving consumers more money.
It doesn't reduce poverty.
The Journal reports that most families in poverty don't have someone who works. So a higher minimum wage just makes it harder to get a job, which exacerbates poverty.
It will not harm small business.
The Times argues that the extra cost brought by a higher minimum wage will be offset by lower employee turnover and small increases in prices.
It will kill jobs.
The Journal cites a University off California economist who has reviewed more than 100 academic studies on the minimum wage. About 85% of those studies found "a negative employment effect on low-skilled workers," the editorial states. Those workers are priced out of the job market.
It will not kill jobs.
The Times cites a study by the Federal Reserve Bank of Chicago showing that a $1 minimum-wage increase triggered $2,800 in new spending by affected households the following year. That's mostly because affected workers bought cars. "Owning a car, in turn, helps workers to keep their jobs," the editorial states.
It hurts minority youth.
When the jobless rate is high, raising the minimum wage "punishes minority youth in particular," the Journal writes. It cited an unemployment rate for black teens of nearly 38% in January. One study out of Trinity University says that black young adults without a diploma suffered in the 21 states where the last minimum-wage increase, to $7.25 from $5.15, took effect.
Final words.
From the Times: "A higher minimum wage would be good for workers and for the economy. The challenge is to get it through Congress."
Final words, part two.
From the Journal: "Republicans may fold again to take the issue off the table in 2014, but it's a tragedy that those who will suffer the most are Mr. Obama's most ardent supporters."
More on moneyNOW
DATA PROVIDERS
Copyright © 2014 Microsoft. All rights reserved.
Fundamental company data and historical chart data provided by Morningstar Inc. Real-time index quotes and delayed quotes supplied by Morningstar Inc. Quotes delayed by up to 15 minutes, except where indicated otherwise. Fund summary, fund performance and dividend data provided by Morningstar Inc. Analyst recommendations provided by Zacks Investment Research. StockScouter data provided by Verus Analytics. IPO data provided by Hoover's Inc. Index membership data provided by Morningstar Inc.
MARKET UPDATE
[BRIEFING.COM] S&P futures vs fair value: -8.00. Nasdaq futures vs fair value: -19.00. Nasdaq at... NYSE Adv/Dec 0/0... Nasdaq Adv/Dec 0/0.
More Market News