A $7 cup of Starbucks coffee
Starbucks rolls out the most expensive cup of coffee it's ever sold. Would you part with 7 bucks for a grande?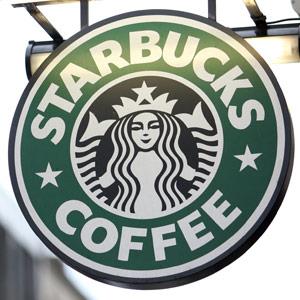 Starbucks has debuted a $7 grande cup of coffee -- the most expensive joe the nation's No. 1 coffeehouse has ever served. And that's for a 16-ounce cup of plain black coffee (perhaps with a little milk).
"The Costa Rica Finca Palmilera coffee costs $40 for a half-pound bag and $6 for a 12-ounce 'tall' cup, Lisa Passe, a Starbucks spokeswoman, said in an e-mail. It's made from a rare, difficult-to-grow varietal called Geisha."
Geisha is available only at 46 Starbucks in the Pacific Northwest, home of the nation's leading coffee snobs -- er, aficionados. You can find it mostly in Seattle and Portland, Ore., and at one Idaho location.
SFGate.com says Geisha may appear in more Starbucks stores in 2013.
What's the big deal? Geisha, named for an Ethiopian village where it was found, yields "a very small number of coffee cherries," says Starbucks' online store. And the resulting beverage is described with a language most of us coffee yokels associate with wine.  
Another Geisha from Starbucks' Reserve line was offered -- briefly -- for sale at its website. The Los Angeles Times reports:
"Online, Starbucks already has sold out of a similar premium offering -- the Costa Rica Tarrazu Geisha, listed on the website as having 'rose petal aromas with ripe banana and subtle red current notes and silky mouth feel.' The 450 half-pound bags of beans available were snapped up within 24 hours after being offered Nov. 8."
The Times notes that Jimmy Kimmel conducted a fake sidewalk taste test of two regular cups of joe but told people that one was the Finca Palmilera heirloom varietal. (You can see the video at SFGate.com.) Only one person said both cups tasted the same.
Kimmel remarked about Starbucks' new high-end brew, "I feel like this is a test to find out just how stupid we are. Although, while it's ridiculous to spend $7 on a cup of coffee, it's actually not that much more ridiculous than spending $4 on a cup of coffee at Starbucks."
Would you spend that much for coffee?
If you're too frugal to pay for it on your own, perhaps with a Starbucks gift card in hand you'd be more inclined. Maybe not.
More on MSN Money:
DATA PROVIDERS
Copyright © 2014 Microsoft. All rights reserved.
Fundamental company data and historical chart data provided by Morningstar Inc. Real-time index quotes and delayed quotes supplied by Morningstar Inc. Quotes delayed by up to 15 minutes, except where indicated otherwise. Fund summary, fund performance and dividend data provided by Morningstar Inc. Analyst recommendations provided by Zacks Investment Research. StockScouter data provided by Verus Analytics. IPO data provided by Hoover's Inc. Index membership data provided by Morningstar Inc.