8 reasons pets make bad gifts
Before you give one as a gift this season, think about all the things that could go wrong.
This post comes from Amanda Geronikos at partner site Money Talks News.

They're cute, cuddly, and known for their ability to make us happier with their mere presence. So how could any animal be considered a bad gift, especially during the holidays?
Let's count the ways:
1. A return may put a life in danger.
You might think that doggie in the window is cute, but will your gift recipient feel the same way? If they don't, and can't return it, that animal might end up in a shelter, where it could be euthanized if a new owner doesn't claim it. According to the Humane Society, about 4 million dogs are euthanized in shelters each year.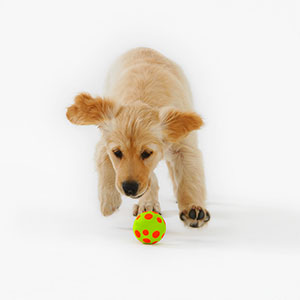 2. It's not a gift; it's a responsibility.
Animals are gifts that keeps on giving, but they also keep on taking. Like children, they require food, doctor's visits, medicine, toys and plenty of attention. According to the American Pet Products Association, the average dog owner spends $1,542 annually on basic expenses, while the average cat owner spends $1,217. Many pet owners also opt for insurance, which can cost hundreds of dollars yearly, and also pay for behavioral training.
Consider the possibility that your gift recipient might not have a budget that allows for this level of commitment.
3. It's long term.
Aside from the financial commitment of pet ownership, a long-term time commitment is involved. According to veterinarian Bruce Fogle, the author of "Caring for Your Dog: The Complete Canine Home Reference," the median life expectancy of dogs is 12.8 years. Life expectancy varies by breed, but smaller breeds generally have longer life spans.
Cats on average live from 10 to 15 years, veterinarian Jennifer Coates wrote on PetMD.
Large birds can live for decades.
4. It's unfair to the pet and the recipient.
Introducing a pet into a home is a life-changing decision you shouldn't be making for someone without their input. Will that large dog be happy in a cramped apartment without a yard? Will a new kitten get along with the dog that already rules the recipient's home? Is the recipient even allowed to have pets in their apartment?
5. Is someone allergic?
No matter what type of animal you get, you run the risk of someone in the family being allergic to it. The Asthma and Allergy Foundation of America says that anywhere from 15% to 30% of people have allergic reactions to cats and dogs.
6. The holiday season is busy enough. 
Amid all the festivities and travel, how would a family have the time to introduce a new pet to its routine and, in particular, train a puppy? 
7. Your kids' responsibility may turn into your own.
"Yes, I'll take care of the new dog, Mom. I swear!" This will last until your son or daughter starts soccer practice or begins to hang out with friends every weekend.
8. How will the animal respond?
Animals, especially those that have been abused or neglected, can be sensitive to new surroundings. Even those that haven't been abused might have problems with children or other animals in the house.
According to a PetFinder post, 800,000 dog bites require medical attention in the U.S. every year.
Bottom line? A better alternative is a pet adoption certificate, which can be obtained at many animal shelters. Let the recipient decide whether a pet would fit their family, lifestyle and budget.
They can find online help. Pedigree has a quiz for prospective dog owners, and Purina has a similar test for those interested in cats.
More on Money Talks News and MSN Money:
Are you sure you want to delete this comment?
DATA PROVIDERS
Copyright © 2014 Microsoft. All rights reserved.
Fundamental company data and historical chart data provided by Morningstar Inc. Real-time index quotes and delayed quotes supplied by Morningstar Inc. Quotes delayed by up to 15 minutes, except where indicated otherwise. Fund summary, fund performance and dividend data provided by Morningstar Inc. Analyst recommendations provided by Zacks Investment Research. StockScouter data provided by Verus Analytics. IPO data provided by Hoover's Inc. Index membership data provided by Morningstar Inc.