6 tips to find the perfect pet sitter
You want the best care for your pet when you're away, but you also want the best value for the money you'll pay. Here's how to get both.
This post comes from Angela Colley at partner site Money Talks News.

If I could, I would take my dog with me wherever I go, but that isn't always feasible. If you have to leave your pet behind when you travel, you usually have two options: taking your animal to a boarding facility or hiring a pet sitter who comes to your home.
I prefer to keep my dog in her familiar surroundings. But pet sitters can be pricey, costing an average of $14 a visit or $60 if they spend the night. And you want to hire a sitter who does the job responsibly. So, how do you find the right person?
1. Get referrals
I found my pet sitter through my veterinarian. Also ask friends, neighbors and co-workers.
Next, check out pet-sitting associations. For example:
Pet Sitters International. Use the Pet Sitter Locator tool to find professional sitters in your area. It lets you filter your results by services offered (overnight sitting, grooming, house sitting), as well as insured and first aid-certified sitters.
National Association of Professional Pet Sitters. You can look up pet sitters by ZIP code through the petsitters.org website. Listings with a NAPPS-certified logo have passed a certification test on basic pet handling, professionalism, and first aid.
You can also find pet sitters through specialty service sites like:
2. Interview several sitters 
Once you find a handful of pet sitters in your area, set up phone interviews. Use these sample questions to help pick the best candidates:
What type of pets do you usually sit for? Obviously, someone with experience will put you more at ease, but it is a good idea to look for a sitter who has worked with your type and breed of pet before. 
What training have you completed? Basic training courses, behavior modification courses and pet first aid all indicate a knowledgeable pet sitter.
What services do you provide? Don't assume all pet sitters are willing to stay overnight, take your dog to the dog park or pick up your mail. Ask for a list of potential services.
Are you associated with an emergency veterinarian? Make sure your pet sitter knows whom to call if your pet becomes ill or injured.
Can you provide references? Ask for a list of references, then contact them.
3. Find professionals
During your interview, find out if your potential pet sitter has insurance and credentials. For example:
Commercial liability insurance. Your pet sitter should have commercial liability insurance to cover accidents with your pets or negligence in your home. For example, if your pet sitter accidentally cracks your kitchen tile while playing with your dog, her insurance should cover the damage.
Professional certification. Associations like the NAPPS offer certification for pet sitters that covers basic pet handling, routine care and crisis prevention. If your pet sitter is certified, she knows how to take good care of your pet.
First aid knowledge. Organizations like the Red Cross offer pet first aid courses, which teach how to spot and respond to emergencies and give CPR to pets.
4. Compare prices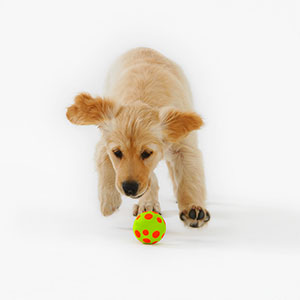 Pet sitters determine their own prices, so you'll find a wide range. For example, Sittercity.com says basic pet-sitting costs anywhere from $10 to $20 per visit, but the average is about $14. Overnight pet sitting ranges from $40 to $80, with an average of about $60.
However, there are other factors to consider. For example, Sittercity.com says cats are usually $1 a day cheaper than dogs. And if you book on a holiday, expect to pay $5 more per day.
Of course, pet sitters in your area might charge more (especially if they don't have much competition) or less than the average. For example, I pay only $25 per day for pet sitting that includes an overnight stay, but there are several pet sitters and boarders in my area, and the competition drives prices down.
Your best bet is to compare prices, but don't be afraid to haggle. If you find a cheaper price with one sitter but like another better, call her up and ask if she'll match the price.
5. Introduce your pet
After choosing a pet sitter, invite her over to meet your pets before you take your next vacation. This will help ensure that everyone gets along. For example, my pet sitter came over a week before my first trip away. She stayed for half an hour playing with my pup.
6. Get a contract
Finally, ask for a written contract. It should include:
A full list of services the pet sitter will provide, including dog walking, feeding, overnight stays, and household chores like picking up the mail and watering plants.
The cost broken down per day or per visit, plus any extra charges. For example, if the pet sitter charges $5 extra for holidays, make sure it's in the contract.
Number of visits, including the number of days and the number of visits per day.
The bottom line: Hiring a pet sitter can be stressful at first. (I was a nervous wreck the first time I left my dog at home alone with someone else.) But these steps will smooth the process and help you find the right professional at the right price. 
More from Money Talks News and MSN Money:

Thanks for this informative article and video.  As a pet sitter in the Jackson, MS, metro area, I can relate to the tips you have listed for finding a good pet sitter.  However, I will not haggle over prices.  I have done the market research in my area and set prices accordingly.  A pet sitter's rates take into account the number of pets, the time it will take to do the job, the distance travelled to the client's home, and the overhead of the business.
Yes, pet sitting is a business!  The hobby pet sitter or the kid next door probably does not have pet sitting insurance, for example.
Happy travels!
Are you sure you want to delete this comment?
DATA PROVIDERS
Copyright © 2014 Microsoft. All rights reserved.
Fundamental company data and historical chart data provided by Morningstar Inc. Real-time index quotes and delayed quotes supplied by Morningstar Inc. Quotes delayed by up to 15 minutes, except where indicated otherwise. Fund summary, fund performance and dividend data provided by Morningstar Inc. Analyst recommendations provided by Zacks Investment Research. StockScouter data provided by Verus Analytics. IPO data provided by Hoover's Inc. Index membership data provided by Morningstar Inc.