Top 10 consumer complaints
The FTC received more than 2 million complaints last year, a new report says. Once again, identity theft topped the list.
This post comes from Jeffrey Trull at partner site Money Talks News. 

The Federal Trade Commission received 2.06 million complaints in 2012 , the first time the agency's count has topped 2 million in a single year. Nine of the top 10 complaints also appeared on the previous year's top 10 list. 
While record numbers and consistent complaints might seem discouraging, here is some good news: There are effective strategies to protect yourself from these common offenses. 
Here's are the FTC's top 10 consumer complaints of 2012, along with tips to prevent becoming a victim:
1. Identity theft. Identity theft tops the list for the 13th consecutive year, with 369,000 complaints in 2012 -- about 18% of the total. More than 43% of the complaints dealt with tax- and wage-related ID fraud.
How to avoid: File your return early, use a trusted tax preparer, and send returns electronically. Also, be careful with your Social Security number. Shred documents with sensitive information before throwing them out.
2. Debt collection. Debt collectors have earned a reputation for being ruthless -- sometimes using illegal tactics to get you to pay. They were the subject of 10% of consumer complaints last year.
How to avoid: Know your rights when dealing with debt collectors. They can't harass you, lie, or do anything else on this list of illegal practices.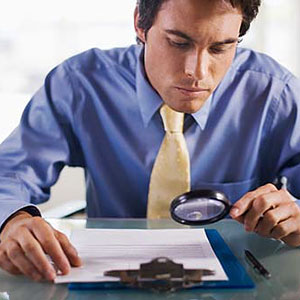 3. Banks and other lenders. Banks and other lenders were the subject of 132,340 complaints last year. Many dealt with deceptive or predatory mortgage practices, and customer service issues, overdraft charges and other fees.
How to avoid: Read and understand all of the documents before signing. Before you open an account, request a list of all potential bank charges and fees. 
4. Shop-at-home and catalog sales. Shopping from home saves a trip to the store, but 115,184 consumers complained about these transactions last year. Primary problems? Not getting what you expected, or not getting anything at all.
How to avoid: Before you buy, investigate the retailer. Check with the Better Business Bureau and do a search for the business name and "complaint." When in doubt, stick to merchants you trust. Check return policies before you buy, and always use a credit card. If merchandise isn't delivered, try to resolve the problem with the retailer. If that fails, contact your card company.
5. Prizes, sweepstakes and lotteries. If you get an email or postcard telling you to "claim your prize!" there's a good chance it's a scam. Five percent of consumer complaints fall into this category.
How to avoid: If you're asked to pay taxes or fees before you collect the prize, it's not legitimate. Also, scammers might try to conceal the name of the prize sponsor or use a name that's similar to that of a reputable businesses.
6. Impostor scams. Scammers prey on consumers by posing as your bank, the IRS, and even friends and family. Almost 83,000 complaints about impostors were fielded by the FTC in 2012.
How to avoid: The FTC offers advice for spotting imposters. Don't assume calls, emails and letters are from trusted sources. Don't share confidential personal and financial information when a caller or email asks for it. If in doubt, verify the source by using the contact information on the company's bill or website.
7. Internet services. Ever had computer problems with spyware, malware and antivirus software you can't uninstall? About 81,000 people complained about similar issues last year.
How to avoid: Make sure you understand what you're installing before you click, as it could be a scam to harm your computer and steal information. 
8. Car-related complaints. These stemmed from deceptive claims about auto warranties, repair issues with newly purchased used or new cars, and concerns about price fixing by gas stations and oil companies. The 78,062 FTC complaints last year account for 4% of the total.
How to avoid: Don't buy a car warranty (or anything else for that matter) based on a high-pressure pitch. Take your time, shop around, and do some digging. When it comes to used cars, have a mechanic of your choice check it out before you buy.
9. Telephone and mobile services. Almost 77,000 consumers filed complaints about phone-related issues. These include charges for calls to "toll-free" numbers, charges for calls not made, a switched provider without the consumer's permission, misleading prepaid phone card offers, unwanted texts and problem apps.
How to avoid: Use the Internet to search area codes before you dial to make sure they're toll-free. Check your phone bill carefully and challenge suspicious charges. Read the fine print on prepaid card offers. Also, check your cellphone: It probably has a way to screen spam texts.
10. Credit cards. Credit cards round out the top 10 with 51,500 complaints in 2012. This category includes a wide range of disputes, from billing problems to interest rates and phishing attempts.
How to avoid: Always look over your statement and challenge suspicious charges. Watch for sneaky credit card fees buried in the fine print. 
More on Money Talks News and MSN Money:

Regarding no. 2, debt collection.  Why didn't they mention paying the debt as a possibility and clearly the best alternative.  Obviously someone extended credit to an individual who now has a past due account.  Is avoiding the debt  their way of saying "thanks for trusting me and giving me credit when I really needed it?"  Come on people, just because one may have avoided a debt for a couple of years doesn't negate the fact that credit was extended to you on your good name.  Pay your bills before signing up for a cell phone, buying cigarettes or going to the casino. 

They didn't mention that old people now are not being given liquids if they are terminaaly ill due to alzheimer's disease.  Likely, the condition is a result of too much medication, though doctors would never admit that.  But, now when the elderly refuse to eat, the hospitals will just let them die without liquids.  I heard of this tonight.  This is thought to be a result of Obamacare.  Still, medicare patients pay for medicare insurance.  And, just today it was said insurance is expected to double next year.  Add to that an increase in taxes and little or no healtcare for the elderly.  Those who are young now willl be old before they are a day younger.  We need to rise up against the evil...the government. ..Congress!!!!
Are you sure you want to delete this comment?
DATA PROVIDERS
Copyright © 2014 Microsoft. All rights reserved.
Fundamental company data and historical chart data provided by Morningstar Inc. Real-time index quotes and delayed quotes supplied by Morningstar Inc. Quotes delayed by up to 15 minutes, except where indicated otherwise. Fund summary, fund performance and dividend data provided by Morningstar Inc. Analyst recommendations provided by Zacks Investment Research. StockScouter data provided by Verus Analytics. IPO data provided by Hoover's Inc. Index membership data provided by Morningstar Inc.