E-book customers will get refunds
The settlement of a price-fixing case means that those who've bought e-books from Amazon and other sellers will get a credit toward future purchases or a check.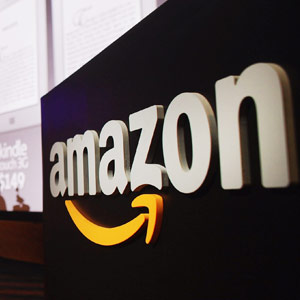 If you purchased e-books from Amazon or other vendors in the past few years, you may see a little extra money in your store account -- thanks to a $69 million settlement of a price-fixing case brought against major book publishers by state attorneys general.
Amazon has emailed customers about the refunds, which will likely be 30 cents to $1.32 for each e-book purchased between April 1, 2010, and May 21, 2012.
Take note: Customers of other companies that sell e-books will also get refunds.
"The credit can be used to buy e-books or print books, or customers can request a check in the amount of the credit," The Associated Press says.
Specifically, here's what you need to know if the settlement gets final court approval early next year:
You don't need to fill out a claim form if you bought e-books from Amazon, Apple, Barnes & Noble or Kobo. They'll let you know about your credit and how to request a check.
However, if you bought e-books from Google, Sony or some other company not named here, you'll have to file a claim form to get your credit or check. The deadline to file is Dec. 12. You can access the claim form via this Web page.
The refunds apply to e-books published by "Hachette, HarperCollins, Simon & Schuster,
Penguin, or Macmillan (as well as all other names under which these publishers also publish e-books)," says the website of the attorneys general who joined the price-fixing case.
If you live in Minnesota, you're out of luck. That's because the Minnesota attorney general did not participate.
E-books purchased by corporations and organizations don't qualify.
Why are customers getting money back? The AGs alleged that Apple and five major publishers  acted improperly to set the price for e-books. The U.S. Department of Justice brought a similar case. Here's how Michael Hiltzik summed up the issue in the Los Angeles Times:
"To recap: In 2010, five major book publishers decided to change their sales method for e-books from the conventional model, in which online booksellers paid wholesale prices for the books and sold them for whatever retail price they chose, to an "agency" model, in which the publishers set every book's retail price and the sellers took a fixed percentage of every sale.
"The idea was (1) to entice Apple, which was just about to bring out the iPad, into the e-book market by guaranteeing Apple a profit on e-book sales, and (2) to create competition for Amazon. Amazon's $9.99 price often meant it was selling books at a loss, presumably to cement its dominance of a market that it then controlled to the tune of 90%."
Three of the publishing companies settled with the AGs and the U.S. government. Two others and Apple have not.
More on MSN Money:
Why Amazon can spend and grow forever