Gangnam style personal finance
Did you know that the video you and your friends are enjoying is a commentary on the lavish lifestyles of the wealthy?
This post by Andrew Kim originally appeared as a guest post at Budgets are Sexy.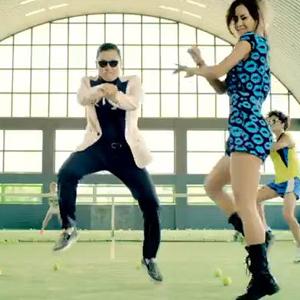 The "Gangnam Style" dance is the hottest thing since Samsung smartphones. In the past month, it's been on Facebook walls across the Internet, all over The Wall Street Journal, and lauded by the auto-tuned voice of this generation -- T-Pain.
Why am I talking about a Korean music video on a personal finance blog? What in the world does this have to do with money? Aha! I set you up there. It has everything to do with money.
As a Korean-American, I was dumbfounded a few weeks ago when I noticed my non-Korean friends sharing this video. Clearly these friends did not understand a single thing this wacky man was saying, but they loved it.
Let me give you a quick overview of the song: Gangnam is a district in Seoul, South Korea. It's like the Dubai of Korea. Roughly 7% of the country's gross domestic product is located in the district's 15 square miles. It's the popular destination for nice restaurants, designer stores and plastic surgery. Basically, it's the wealthiest area of the fast-growing nation of South Korea.
The way I see it, "Gangnam Style" pokes fun at the lavish lifestyle portrayed in Korean culture. He is Gangnam style, so he walks around with models and does ridiculous things because he's rich. Psy, the artist, takes the ridiculousness to an extreme to make a statement.
Did you even know that the song you and your friends are enjoying is all about wealth? I've read some articles suggesting that it's struck a particular chord with Americans, because we, too, have this thing against the 1%. So even though you may not have known what was being said, you subconsciously may have realized he was making fun of the rich.
The takeaway here is: Don't become Gangnam style. It's funny, but financially unwise. Stick to budgets and avoid photo shoots with models where debris is being thrown at your face.
Oh, and that display of wealth in Gangnam? It looks like some of that is funded by credit. According to Reuters, "Korean household debt reached 155% of disposable income in 2010, exceeding the 138% recorded in the United States at the outset of the subprime crisis."
That's a scary statistic. Americans began defaulting on their debt, creating a cascading effect. The country that brings you LG, Samsung, Hyundai, ships -- did you know Korea is the No. 1 producer of ships in the world? -- and Korean pop music looks to be headed into dangerous territory. Sounds like there's a real need for personal finance blogs in Korea.
If you follow personal finance blogs, you may be well on your way to being able to afford the Gangnam-style life. Just skip out on the spending habits (don't go renting a boat just to do a wacky dance on it) and do it without the debt.
But definitely feel free to do the sweet "Gangnam Style" dance.
More on Budgets are Sexy and MSN Money:
DATA PROVIDERS
Copyright © 2014 Microsoft. All rights reserved.
Fundamental company data and historical chart data provided by Morningstar Inc. Real-time index quotes and delayed quotes supplied by Morningstar Inc. Quotes delayed by up to 15 minutes, except where indicated otherwise. Fund summary, fund performance and dividend data provided by Morningstar Inc. Analyst recommendations provided by Zacks Investment Research. StockScouter data provided by Verus Analytics. IPO data provided by Hoover's Inc. Index membership data provided by Morningstar Inc.