Commenting online? Call a lawyer
Here are five cases where negative online reviews led to litigation.
This post comes from Quentin Fottrell at partner site MarketWatch.

Last week a judge ordered a Washington, D.C., woman to remove statements she had made about her contractor on the review site Yelp -- a move lawyers say highlights how easy the Internet makes it to cross the line from criticism to defamation.
Christopher Dietz, the owner of contractor Dietz Development in Washington, D.C., is suing Jane Perez for $750,000, alleging lost work opportunities and damage to his reputation. After he worked on her townhouse, Perez gave Dietz an "F" rating on Angie's List and wrote a scathing review on Yelp, alleging he trespassed and damaged her property, and even implying that he may have stolen some jewelry.
"I'm not suing for a bad review -- I'm suing because she called me a criminal," Dietz says.
A judge ordered Perez to remove the reference to jewelry from her review. The court has yet to decide whether there are grounds for a defamation suit. (A lawyer for Perez did not return requests for comment.)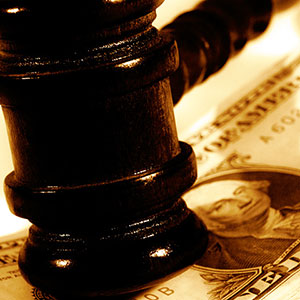 As more people rely on review sites to make decisions about where to eat and who to hire, businesses have grown more aggressive in their response to harsh comments. "There's been a rise in the number of people trying to sue because of reviews," says Michael Luca, an assistant professor at Harvard Business School.
Scrubbing bad reviews can boost business. A one-star increase on Yelp's five-star review system can raise restaurant sales by 5% to 9%, according to "Reviews, Reputation and Revenue: The Case of Yelp.com," a 2011 paper by Luca that combined reviews from Yelp and restaurant data from the Washington State Department of Revenue.
This doesn't mean commenters need to hire lawyers to prescreen their Yelp reviews, Luca says. But they should understand the basis of the law, for instance the difference between criticizing a restaurant's Cobb salad and calling the chef a crook, experts say.
Commenters also can take action to protect themselves from possible litigation. Prolific Yelpers might consider getting a personal injury policy on their homeowners insurance that explicitly includes financial coverage for libel cases, says Paul Alan Levy, a lawyer with the nonprofit Public Citizen Litigation Group.
Several states, including California and Texas, have anti-SLAPP -- Strategic Lawsuits Against Public Participation -- statutes that make claims for defamation much more difficult, expensive and time-consuming for a plaintiff to litigate, says Kevin Fink, a lawyer based in Los Angeles.
For a sense of what to avoid when commenting online, here are four more instances where online comments led to litigation:
Plastic surgeon cries foul over RateMD.com review
Anonymity doesn't necessarily insulate commenters from lawsuits, as this case of a plastic surgeon skewered on the site RateMD shows. Armando Soto, a doctor based in Orlando, Fla., said statements by the anonymous poster about his "Vaser Liposelection" technique for male body sculpting were "malicious" and, last April, subpoenaed Internet service provider Comcast for the mystery reviewer's name, billing info and mailing address.
David Muraskin, the lawyer who represented "John Doe," says his client's statements of "wasted money" and "bad experience" were expressions of opinion and that his client exercised freedom of speech. But Domingo J. Rivera, Soto's lawyer, said John Doe's statements were inaccurate -- and not opinion, but facts. The doctor eventually did learn the identity of the commenter, and is still likely to sue, his lawyer says.
Chiropractor sues after patient posts on Yelp
Sometimes it's good to talk before you Yelp. In 2006, Christopher Norberg, a San Francisco-based furniture maker, visited a chiropractor after being injured in a car accident. But after a dispute over the bill, Norberg went on Yelp and accused the doctor, Steven Biegel, of fraudulent billing practices.
In 2008, Biegel filed a lawsuit in the Superior Court of San Francisco seeking punitive damages and alleging that he suffered loss of reputation and business. The case was settled out of court in 2009; the details weren't disclosed. Neither the lawyer for the plaintiff nor the defendant's attorney returned requests for comment.
After the settlement, however, Norberg updated his Yelp review: "A misunderstanding between both parties led us to act out of hand. I chose to ignore Dr. Biegel's initial request to discuss my posting. In hindsight, I should have remained open to his concerns. Both Dr. Biegel and I strongly believe in a person's right to express their opinions in a public forum."
Contractor sues woman for "F" rating on Angie's List
On Angie's List, an "F" is regarded as the modern-day equivalent of a scarlet letter. In short, it means customers recommend everyone avoid the business at all costs. Such grades are also used to calculate a company's overall performance in the rating system.
In June 2010, Helen Maslona of Chicago gave All Fields of Concrete Construction an "F" rating after she said the company refused to give her an estimate for work. The company said it didn't do work in her area at all.
Michael Fitzgerald, owner of the construction company, filed a defamation lawsuit against Maslona in Illinois state court. Fitzgerald claimed that Maslona "willingly and maliciously tried and succeeded in damaging my company's reputation." Maslona denied that allegation, insisting her rating reflected her experience. The lawsuit, which sought $10,000 in damages and court costs, was dismissed the following month. Neither Fitzgerald's nor Maslona's attorney responded to requests for comment.
Courtney Love's designer tweets cost $430,000
In March 2011, rocker Courtney Love became one of the first celebrities to pony up for a defamatory tweet. After a dispute concerning unpaid clothing bills with designer Dawn Simorangkir, Love unleashed a series of tweets, including allegations that Simorangkir took drugs and lost custody of her child -- both of which were untrue. The Superior Court of the State of California approved a $430,000 settlement.
Simorangkir refused to agree to a confidentiality clause in the final ruling, says her attorney, Bryan Freedman, because it was important to keep the details public and make people accountable for their 140-character tweets. "The case may have opened up the whole world of online defamation," he says.
Freedman, who also represents celebrity blogger Perez Hilton against defamation suits, says people should be careful about suing too. If they're unsuccessful, he says, they could end up saddled with the reviewer's legal costs.
More on MarketWatch and MSN Money:

Was just listening to an hour of interviews about 'Yelp' on radio last Sunday.   'Yelp' denies it publicly, but DOES contact business owners behind the scenes......and more or less....threaten to 'hide' their GOOD reviews.....and HIGHLIGHT the negative ones ( or 'bump' them to the top of the list ).....unless business owners begin paying an extra 'fee'.    The business owners I heard calling in were naming some HUGE 'fees'.  
Are you sure you want to delete this comment?
DATA PROVIDERS
Copyright © 2014 Microsoft. All rights reserved.
Fundamental company data and historical chart data provided by Morningstar Inc. Real-time index quotes and delayed quotes supplied by Morningstar Inc. Quotes delayed by up to 15 minutes, except where indicated otherwise. Fund summary, fund performance and dividend data provided by Morningstar Inc. Analyst recommendations provided by Zacks Investment Research. StockScouter data provided by Verus Analytics. IPO data provided by Hoover's Inc. Index membership data provided by Morningstar Inc.