14 things to do if the world doesn't end
You can use the last days of 2012 to save a lot of money and reduce your stress in 2013 -- assuming, of course, there is one.
This post comes from Brandon Ballenger at partner site Money Talks News.

Depending on what you believe, the days leading up to Dec. 21, 2012, may involve one of the following:
Breaking out your bucket list and doing as much as possible before we all die.
Buying lots of alcohol and waiting in a fog for the end.
Celebrating this holiday season like any other. 
If you picked the first or second choice, you probably saw the film "2012," based on the idea that the end of a 5,125-year period in the Mayan calendar means the world will end with a bang on Dec. 21 this year.
That said, I'm about to lay out some simple personal finance tasks that will help you greet the New Year with confidence. Ordinarily, I'd suggest starting right away. But this year, perhaps it's better to wait until Dec. 22. Because while odds are the world won't be ending, if it does, you certainly don't want to be wasting time with this stuff.   
Year-end to-do list if the world doesn't end
Review your credit history.
Get a free copy of your credit history at AnnualCreditReport.c​om and see what credit reporting agencies are saying about you. Your credit history doesn't include your credit score, but this is the information used to create your score, so you need to check it for accuracy.
Review your tax situation.
There are  strategies to ease your tax burden, but some have to be fired up before year-end. Now's the time to look into possible credits and deductions, especially if you're bordering on a higher tax bracket. Can you add more to your 401k plan or take a deductible loss on an investment? Should you open a solo 401k is you're self-employed?
Clear clutter.
There's no better time than the holidays to turn clutter into cash, or at least a tax deduction.
The best way to approach your closets, attic, basement, or storage rooms is slowly. Pick one room, closet, or drawer per day, and spend a few minutes getting rid of stuff you haven't touched in a year or more. If it's valuable, sell it. If you'd rather help someone less fortunate, donate it. Either way, you'll end up with more money and less mess.
Plan for disaster.
Not the kind that destroys the world -- no prep necessary for that -- but the kind that could destroy your home. Take a home inventory, disaster-proof your paperwork with cloud storage, and check your insurance coverage.  
And even if you have adequate coverage, make sure you're not overpaying by getting a few quotes.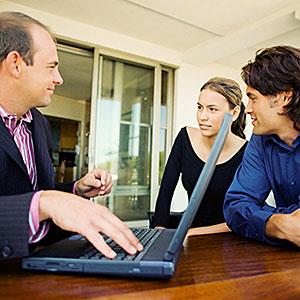 Review/rebalance investments.
Take a look at how your investments are performing and decide whether it's time to buy, sell, or leave them alone. Check out the SEC's Beginners' Guide to Asset Allocation.
Support a charity.
It's the season for giving, not just because of good cheer, but also because many donations are tax-deductible. 
Max out retirement contributions.
You have until April to contribute to an IRA, but 401k contributions have to be done by Dec. 31. The maximum for those is $17,000 if you're under 50, and $22,500 if you're over.
Spend your FSA.
If you've set aside money in a flexible spending account, any unused money is lost to you at the end of the plan year.
Prepay bills.
You might boost some tax credits and deductions for this tax year by prepaying things like your mortgage or next semester's college tuition. If those bills are due soon anyway, get a deduction for 2012 by paying in advance. What's deductible? Look at last year's tax return.
Find a financial adviser.
A financial adviser can help you with most of the things on this list, and a lot more. The National Association of Personal Financial Advisors lets you look up fee-only professionals by ZIP code.
Tinker with your budget.
Have you spent more than you planned? Time to make adjustments, especially if your income or expenses have changed.
Change important passwords.
A lot of sensitive personal information is one crook's smart guess away from being stolen. Boost your security by changing your most important passwords at least once a year. A good password has a mix of numbers, letters and special characters.
Digitize documents.
Even if the world doesn't end, your filing cabinets full of paper should. Invest in a $50 document scanner and start transferring the contents of your filing cabinets to the cloud.
Make a will.
Even if Dec. 21 isn't the day, everybody's got to go sometime. Plan for it so your loved ones suffer less. Lawyers can cost hundreds of dollars, but do-it-yourself software is less than $50 and takes less than an hour. If you have the money, have your computer-generated will checked by a lawyer later.
What if you can't get all of this done before Dec. 31? There's always next year. We hope.

More on Money Talks News and MSN Money:
Are you sure you want to delete this comment?
DATA PROVIDERS
Copyright © 2014 Microsoft. All rights reserved.
Fundamental company data and historical chart data provided by Morningstar Inc. Real-time index quotes and delayed quotes supplied by Morningstar Inc. Quotes delayed by up to 15 minutes, except where indicated otherwise. Fund summary, fund performance and dividend data provided by Morningstar Inc. Analyst recommendations provided by Zacks Investment Research. StockScouter data provided by Verus Analytics. IPO data provided by Hoover's Inc. Index membership data provided by Morningstar Inc.