Cities that mint the most millionaires
Despite all the talk about global wealth, US cities have more millionaires than most countries.
This post comes from Robert Frank at partner site CNBC.

Where should you live if you want to be a millionaire?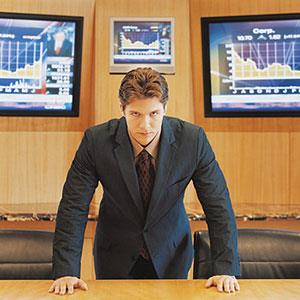 Try Houston or San Jose.
According to the new Metro Wealth Index from Capgemini, San Jose, Calif., and Houston recorded the fastest percentage growth in the number of millionaires among the top 10 metro areas. (It defines "millionaire" as those with $1 million or more in investible assets, excluding primary residence, collectibles, consumables and consumer durables).
San Jose's millionaire population grew 2.1%, to 90,700 millionaires in 2011. Houston's millionaire population grew by 1.9%, to 98,500 millionaires.
Growth is not to be confused with total population of millionaires. New York still towers over the rest of the country when it comes to sheer numbers of superwealthy residents with 727,100, up 1% from 2010.
In second place came Los Angeles, with 255,600 millionaires, followed by Chicago with 212,100, and then Washington, D.C., with 166,200.
Some cities lost millionaires. Detroit led the pack of losers, seeing its millionaire population drop by 2.2% to 90,100. Philadelphia lost 0.9% of its millionaires, whose population dropped to 109,400.
"San Jose and Houston's growth in HNWI (high net worth individual) population was driven by good performance of major local industries," said Jean Lassignardie, chief sales and marketing officer for Capgemini Global Financial Services.
"On the other hand," said Lassignardie, "Philadelphia and Detroit moved one place down on the list to seventh and 10th positions, respectively, generally due to poor equity markets and worsening global economic conditions. In addition, Philadelphia faced house price pressure, while Detroit continued to battle high unemployment levels, as did Los Angeles, San Jose, Chicago and San Francisco."
Despite all the talk about global wealth, U.S. cities have more millionaires than most countries. Each of the top five millionaire cities in the country is large enough to rank among the top 15 wealth markets in the world, Capgemini said.
More on CNBC and MSN Money:
Are you sure you want to delete this comment?
DATA PROVIDERS
Copyright © 2014 Microsoft. All rights reserved.
Fundamental company data and historical chart data provided by Morningstar Inc. Real-time index quotes and delayed quotes supplied by Morningstar Inc. Quotes delayed by up to 15 minutes, except where indicated otherwise. Fund summary, fund performance and dividend data provided by Morningstar Inc. Analyst recommendations provided by Zacks Investment Research. StockScouter data provided by Verus Analytics. IPO data provided by Hoover's Inc. Index membership data provided by Morningstar Inc.