Justin Bieber promotes prepaid card
The performer will be marketing the card through social media to his many teenage fans.
This post comes from Renee Morad at partner site Money Talks News.

Watch out, teeny-boppers -- and the parents paying their bills. Justin Bieber has become the latest celebrity to enter the prepaid debit card market, inking a deal with BillMyParents.com on a new SpendSmart card aimed at teenagers.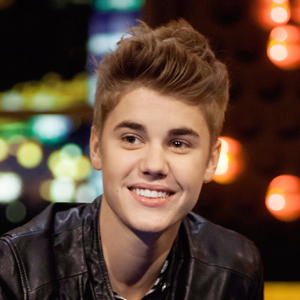 Bieber is just one of many celebrities to take up the spotlight on plastic. Others include Magic Johnson, the Kardashians, Suze Orman and even cartoon characters. Meanwhile, major issuers such as American Express and a number of big banks have become players in the past year.
The prepaid market is growing: Consumers loaded about $57 billion onto prepaid cards in 2011, and loads have been projected to reach $82 billion in 2012, $117 billion in 2013, and $167 billion in 2014, according to the Mercator Advisory Group.
But the cards come with shortcomings, such as hidden fees and the fact that they don't help cardholders build credit.
The Bieber-endorsed prepaid card has a monthly fee of $3.95 as well as some other charges:
Loading charges of $2.95 from a debit or credit card; 75 cents from a checking or savings account.
Replacement fee of $7.95.
ATM charges of 50 cents per balance inquiry and $1.50 per withdrawal.
If the card is inactive for 90 days, there is a $3 inactivity charge.
Currently, there are practically no government regulations and consumer protections on prepaid cards. Debit and credit card rules and regulations do not apply. The Consumer Financial Protection Bureau is studying the fees and practices of prepaid cards.
Bieber will tout his card with a social media push. According to a press release, he'll tap into some 30 million Twitter followers and 48 million Facebook fans to help promote the SpendSmart prepaid card. He'll also produce a number of videos underscoring the need for responsible spending by teenagers. What's more, he'll offer cardholders some opportunities to win "unique experiences." No specifics yet on what those experiences entail.
More on Money Talks News and MSN Money:
Are you sure you want to delete this comment?
DATA PROVIDERS
Copyright © 2014 Microsoft. All rights reserved.
Fundamental company data and historical chart data provided by Morningstar Inc. Real-time index quotes and delayed quotes supplied by Morningstar Inc. Quotes delayed by up to 15 minutes, except where indicated otherwise. Fund summary, fund performance and dividend data provided by Morningstar Inc. Analyst recommendations provided by Zacks Investment Research. StockScouter data provided by Verus Analytics. IPO data provided by Hoover's Inc. Index membership data provided by Morningstar Inc.