Poorest in US spend twice their income
A new government study says people in the bottom 20% of earners are taking in about $10,000 a year on average but have $22,000 in expenditures.
The poorest U.S. households -- the bottom 20% -- take in just under $10,000 a year, including wages, Social Security, unemployment benefits and welfare -- yet spend more than twice that much.
That astounding information, from a new U.S. Bureau of Labor Statistics report called the 2011 Consumer Expenditure Survey, was overlooked by much of the media. It raises some serious questions:
Where is that extra money coming from?
Is it possible to survive on $10,000 a year?
First, let's take a look at some of the details from the report:
The 20% included 24.4 million "consumer units" or households.
Their average income before taxes was $9,805 and was $10,074 after taxes. The bump is likely due to tax credits that help the poor.
These consumer units consisted on average of 1.7 people.
63% of these households were headed by women.
61% were renters. For those who own a home, the average market value was just under $60,000.
The average age was 51. While some of the people in the lowest 20% were retirees, most were not.
Only 65% had a vehicle.
Average annual expenditures amounted to $22,001 (compared with a national average of nearly $50,000), which included, among other things:
$8,771 for housing, nearly 40% of total annual expenses.
$2,448 for food at home.
$1,099 for food away from home.
$2,284 for utilities, including $681 for phone service.
$3,256 for transportation.
$1,489 for health care.
$981 for entertainment, including $522 for "audio and visual equipment and services."
$316 for tobacco products, compared with a national average of $351.
$170 for alcoholic beverages, way below the national average of $456 and the $994 spent by the top 20%.
Where is the extra money to cover expenses coming from? The BLS offers some explanation:
"Consumer units whose members experience a spell of unemployment may draw on their savings to maintain their expenditures. Self-employed consumers may experience business losses that result in low or even negative incomes, but are able to maintain their expenditures by borrowing or relying on savings. Students may get by on loans while they are in school, and retirees may rely on savings and investments."
Some are likely borrowing from family members and friends. One commenter at Firedoglake said:
"The shortfall between what the desperate need to live and what they actually have is filled by their nearest and dearest -- never to be repaid of course. So when they fill up the cost-of-living gap, this pushes the slightly better-off relatives down toward the same fix of check-to-check desperation."
The website The Economic Populist offers another clue: "The only other explanation we have for how people can pay to live when they have only 45.8% of the money actually needed is they either have additional sources of unreported income, or they are in debt."
"Many are also taking on debt. In 2010, roughly one-quarter of the poorest fifth of households held a high debt burden, or had debt service payments exceeding 40% of their income, according to the Economic Policy Institute."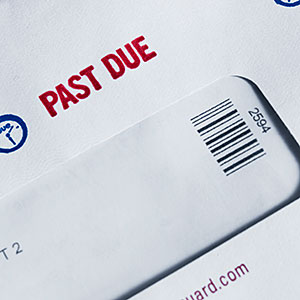 I suspect that unreported income -- income the government doesn't know about -- is a significant factor. Think of people you know who are paid cash for looking out for other people's kids or doing handyman jobs, or who sell odds and ends at a flea market.
Now, is it possible to live on $10,000 a year? Could people in the bottom 20% cut back on their spending and live within their (reported) means?
It's easy to say they should ditch the cellphone plan or the cable TV. But that's not much help if your housing costs are $8,771. That leaves only $1,303 for everything else, or just over $108 a month.
Still, some do manage. Do an Internet search for "can you live on $10,000 a year?" and you'll find many examples. You'll also find that many of these extremely frugal folks have special housing arrangements, like living in an RV or taking care of someone else's property, or live where rent is very low. Some examples:
Jacob Lund Fisker of the famous Early Retirement Extreme blog explains how he lived on $7,000 a year in early retirement before he chose to return to work.
A blogger named Kaiyan717 describes how she and her son live on $10,000 a year while she goes to school full time (mostly online). The recipe includes low rent, a paid-for car, no eating out and a monthly Netflix streaming account for entertainment.
At one point, I managed to live on about that much because I eliminated all but necessary expenses. However, my monthly bills didn't include health insurance, which would have cost more than my mortgage (about $310 at the time).
MSN Money columnist Liz Weston offers some good advice for people in the lowest 20%, including:
Save $500. "Having $500 set aside can help you cover minor emergencies and avoid payday lenders and bounced-transaction fees," she writes.
Make sure you file taxes and claim the earned income tax credit and others you may be eligible for.
Avoid businesses that prey on the poor, like payday lenders and rent-to-own.
These tips seem aimed at keeping low-income people from falling further behind. But how do you get ahead, especially if this is more than a temporary setback? How likely is it that you will escape poverty if that's where you started out in life? I've seen people do it, mostly via a good education.
But it's extremely difficult, suggests a recent Pew Charitable Trusts study (.pdf file), which notes:
"Forty-three percent of Americans raised in the bottom quintile remain stuck in the bottom as adults, and 70% remain below the middle. . . . Only 4% of those raised in the bottom quintile make it all the way to the top as adults, confirming that the 'rags-to-riches' story is more often found in Hollywood than in reality."
More from MSN Money