Your most costly banking mistake
If you've opted in to get costly overdraft protection, you might want to rethink that decision.
This post comes from Matt Brownell at partner site Credit.com.

There's nothing more expensive than spending money you don't have. That, of course, is a lesson you might learn the hard way if you carry a balance on a high-interest credit card. But spending beyond your means can be a pricey proposition even with a debit card.
Bankrate.com has released its annual checking survey, assessing the fees charged for various services associated with checking accounts.
Perhaps the most notable finding was that only 39% of banks offer totally free checking with no minimum balance requirements, down from 45% in 2011. (With that said, customers have become adept at finding ways to get their checking services for free, with 59% of Americans recently reporting that they pay nothing for their checking account.)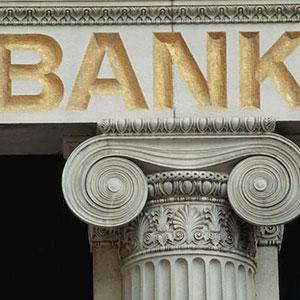 But in addition to those findings, the checking account survey contained a good reminder to banking customers: The costliest thing you can do with your checking account is to overdraft your account while signed up for overdraft protection.
Sure, your wallet can suffer death by a thousand cuts if you are charged monthly maintenance fees (which average $5.48 a month, up 25% over last year, according to Bankrate) or use out-of-network ATMs ($2.50 to the ATM owner and $1.57 to your own bank, on average). But the biggest single fee remains the dreaded insufficient funds (NSF) fee, which now averages $31.26.
A new study (.pdf file) by Moebs Services found that bank revenue from overdraft fees increased 2.1% to $31.5 billion for the year ending June 30, up from $30.8 billion the previous year. The $700 million bump came from a 3.6% increase in price and a 1.4% decrease in the number of overdrafts.
The category of fee includes both bounced checks and overdraft protection on your debit card, but the take-away is the same: If you try to spend money you don't have, your already meager balance will get hit hard. At Bank of America, for instance, bouncing a check or requiring the use of overdraft protection will each cost you $35.
The good news is that you have to opt in to get the costly overdraft protection service (unless it's a store credit card), so if you're charged such a fee it's because you chose the sting of the fee over the embarrassment of having your debit card turned down.
Still, with consumers expressing confusion over their bank's fee structures and banks ordering transactions in such a way as to maximize their collection of such fees, people continue to get hit with the mother of all fees.
More on Credit.com and MSN Money:
DATA PROVIDERS
Copyright © 2014 Microsoft. All rights reserved.
Fundamental company data and historical chart data provided by Morningstar Inc. Real-time index quotes and delayed quotes supplied by Morningstar Inc. Quotes delayed by up to 15 minutes, except where indicated otherwise. Fund summary, fund performance and dividend data provided by Morningstar Inc. Analyst recommendations provided by Zacks Investment Research. StockScouter data provided by Verus Analytics. IPO data provided by Hoover's Inc. Index membership data provided by Morningstar Inc.