Superstorm Sandy shutters Northeast economy
The havoc the storm wreaked is likely to last for days, if not weeks -- and the full economic impact may take much longer to assess.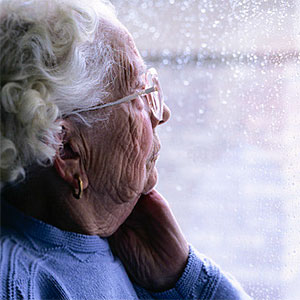 By
Yuval Rosenberg
Hurricane Sandy, one of the worst storms ever to hit the U.S., has already halted business activity, shuttered shops and forced the closure of the stock, bond and commodity markets for two days, but the havoc it wreaked is likely to last for days, if not weeks – and the full economic impact may take much longer to assess.
As the winds die down and the surge recedes, it's clear, though, that the superstorm will be remembered as one of the costliest in the country's history -- but analysts expect the economic shock to be temporary, and relatively short-lived.
The toll from Hurricane Katrina in 2005, the worst natural disaster in U.S. history, totaled a reported $108 billion. Hurricane Irene, which hammered the Northeast just over a year ago, left up to $20 billion worth of destruction in its wake. The costs associated with Sandy could still be higher. Across seven states, nearly 284,000 homes valued at almost $88 billion were at risk from the storm, real-estate tracking firm CoreLogic said on Saturday. And Eqecat, a
catastrophe-modeling​
company, estimated that insurers could face costs between $5 billion and $10 billion.
The superstorm, reclassified from a hurricane to a post-tropical cyclone, made landfall around 8 p.m. on the New Jersey coastline near Atlantic City, but its effects were felt across 10 states and the District of Columbia, areas that are home to about 20% of the country's population and reportedly account for about 15% of the U.S. economy. The damage wrought by the immense storm surge and hurricane-force winds left some 8 million without power, according to the Department of Energy. At least 16 people were killed.
In New York City, the Brooklyn-Battery Tunnel and critical portions of the subway system flooded, potentially forcing an extended shutdown of a mass transit network that transports more than 5 million passengers a day. "The New York City subway system is 108 years old, but it has never faced a disaster as devastating as what we experienced last night," Metropolitan Transportation Authorty chairman Joseph J. Lhota said in a statement released overnight, adding that "our employees have never faced a challenge like the one that confronts us now."
A days-long delay in restoring the city's transportation system could further weigh on economic activity in the New York metropolitan area, the largest regional economy in the country.
The New York Stock Exchange, the Nasdaq stock market and the BATS electronic exchange are all closed again Tuesday, as is the bond market. The last time the NYSE suffered an unplanned closure was after the 9/11 attacks back in 2001. The last time weather forced the exchange to close was Hurricane Gloria in 1985, and the exchange hadn't been shut multiple days due to weather since 1888. The NYSE plans to resume trading on Wednesday -- an important day for traders as it's the last day of the month, and marks the end of the fiscal year for mutual funds. But while the floor of the exchange was not damaged by the storm, trading may be entirely electronic.
Some of the sales, productivity and income lost to the storm was countered by increased activity in advance of its reaching land. Call it the Sandy stimulus. As anyone who visited a supermarket or convenience store in New York City this weekend could tell you, the hurricane also generated, or pulled forward, a considerable amount of economic activity as people in the path of the storm loaded up on everything from flashlights and batteries to water, cigarettes and, for some reason, frozen pizzas.
Here's a look at how the storm affected several areas of the economy:
Transportation:
Travel in the Northeast all but stopped as highways, railways and airports were closed. As of Monday afternoon, more than 13,700 flights had been canceled for Sunday, Monday and Tuesday, according to tracking site FlightAware.com. Amtrak canceled all service in the Northeast Corridor through Tuesday and freight rail giant CSX shut down  its East Coast train network from Richmond, Virginia to Albany, New York. The Port of New York and New Jersey was also shut down, and trucking company YRC Worldwide reportedly also halted operations in the region.
Energy:
The storm also threatened five crude oil refineries and one gas oil refinery along the East Coast. The U.S. Department of Energy said Monday afternoon that just over a quarter of the 1.17 million barrels a day in refining capacity had been shut down. But analysts said that any spike in gas prices would likely be temporary and the lost production should be largely offset by the reduction in road traffic due to the storm, according to John Kilduff of Again Capital in Platts Oilgram News. "Over the years, these disruptions are usually bearish for oil and refined products, but equities can get a lift due to the fact that the necessary rebuilding and replacement of vehicles can be somewhat stimulative," Kilduff said.
Economic Data:
The hurricane also disrupted economic and corporate earnings releases, and it is likely to distort data about the economy over the coming weeks. The much anticipated October jobs report, due to be released on Friday morning – just four days before the presidential election – might still be affected, though reports indicated that the Labor Department still intends to put out the numbers as scheduled. On the other hand, the Conference Board delayed the release of its consumer confidence update. Companies including Avon, Delphi, Hertz, Hess, McGraw-Hill, Office Depot and Time Warner rescheduled their quarterly earnings announcements.

Yuval Rosenberg is a business editor at The Fiscal Times. Subscribe to The Fiscal Times' FREE newsletter.
More from The Fiscal Times

If you know,you have tunnels and subway entrances going below ground,wouldn't be appropriate to cover,block or sandbag these entrances and if you have a multi-story garage,wouldn't it be smart to offer a cut rate price for 24 hrs-48 hrs for car owners to protect those vehicles,say fleet vehicles, like cabs to protect them from water,or drive them out of harms way,sandbag entrances to major buildings
hospitals,hotels,the​ir
plate glass windows,a little precaution,could have saved major dollar loss.Let's face it folks,the weather patterns are changing,we should expect more of this nasty weather,when Japan had the earthquake,the earth shifted slightly,expect more of the same,the next time your insurance company might laugh in your face for a claim,because you didn't exercise due diligence or common sense.

Geez,  Hyping up this storm is just another was to beat the little man up by way of excuse to rasie prices on just about everything,  especially gas and insurance.This storm has no where been as bad as predicted. I have family all along the north east coast and into the states of ohio and W.V. ..BLOWED UP!!

Are you sure you want to delete this comment?
DATA PROVIDERS
Copyright © 2014 Microsoft. All rights reserved.
Fundamental company data and historical chart data provided by Morningstar Inc. Real-time index quotes and delayed quotes supplied by Morningstar Inc. Quotes delayed by up to 15 minutes, except where indicated otherwise. Fund summary, fund performance and dividend data provided by Morningstar Inc. Analyst recommendations provided by Zacks Investment Research. StockScouter data provided by Verus Analytics. IPO data provided by Hoover's Inc. Index membership data provided by Morningstar Inc.
LATEST POSTS
The case for breaking up the big banks
Breaking up big banks is an untested solution to the too big to fail problem that attempts to isolate and dismantle large, troubled institutions while protecting the rest of the economy.
MARKET UPDATE
NAME
LAST
CHANGE
% CHANGE
There's a problem getting this information right now. Please try again later.
NAME
LAST
CHANGE
% CHANGE
There's a problem getting this information right now. Please try again later.
Market index data delayed by 15 minutes
[BRIEFING.COM] The stock market continued its strong start to the week with a broad-based Tuesday rally that sent the S&P 500 higher by 0.5%. Nine of ten sectors registered gains while the benchmark index extended its week-to-date advance to 1.4%.

Equities received an opening boost from a pair of economic data points that crossed the wires this morning. An in-line CPI report suggested inflationary pressures remain contained, while a better than expected Housing Starts report ... More
More Market News
Currencies
NAME
LAST
CHANGE
% CHANGE
There's a problem getting this information right now. Please try again later.