Hurricane could be Obama's October surprise
Given the president's sagging standing in the polls, some experts say it might be good for him to shift gears and deal with the storm.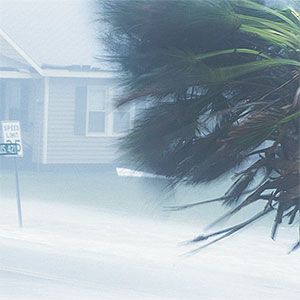 By Eric Pianin

As Hurricane Sandy threatens to plow its way northeast through the political battleground states of Florida, North Carolina and Virginia early next week, this potentially disastrous freak of nature could well become the October Surprise of the presidential campaign.

With mounting signs that the late season hurricane or tropical storm could combine with a nor'easter to wreak havoc and flooding up and down the nation's Eastern seaboard, Sandy could become the perfect storm that tests President Obama's mettle in juggling his critical last-minute campaigning with the urgent demands of his office.

Obama has been crisscrossing the country on Air Force One at a frenetic clip as Republican rival Mitt Romney inches ahead  in the national polls and in a few key battleground states. If the two or three day storm that meteorologists are now predicting materializes just before Halloween, Obama may have to cancel a slew of campaign appearances to focus on the federal government's  responses.

Given the downward trend of his campaign, some experts think that wouldn't be a bad idea.

"Anytime a president is put in such a difficult situation, you have a real chance to show presidential leadership," said Jim Manley, a Washington political strategist and former press secretary to Senate Majority Leader Harry Reid, D-Nev. "It's always difficult to discuss these kinds of natural disasters, but the fact is – depending on what happens – this has a chance to show the president once again in command, and showing leadership as the country tries to deal with the impact of the storm."

John Hudak, a presidential and governance scholar with Brookings Institution agrees: "If there is a serious disaster in the next few days anywhere on the Eastern seaboard, no one talks about Romney then. Romney is no part of any story, except, of course, I'm sure he'll hold a press conference to speak on the tragedy, as anyone would do as the challenger. But all eyes are on the president. It's something money can't buy."

Concerns about the hurricane caused the Romney campaign to cancel a Sunday rally planned for Virginia Beach, The Washington Post reported Friday.

Obama has been briefed repeatedly  on Hurricane Sandy and the White House is urging people in the storm's path to listen to local officials and monitor weather reports. White House press secretary Jay Carney says federal emergency management officials have been working with local officials to prepare.

Back in early September, while touring the damage in New Orleans caused by Hurricane Isaac, Obama took a thinly veiled potshot at former president George W. Bush for his slow and inadequate response to Hurricane Katrina. "I want to particularly thank FEMA and the state and local authorities, because sometimes in the past we haven't seen the kind of coordination that is necessary in response to these kinds of disasters. . . . We made sure that we had the disaster declarations happen quickly so that we weren't behind the eight ball."

Hurricane Sandy raged through the Bahamas early Friday after leaving 40 people dead across the Caribbean, following a path that could see it blend with a winter storm to hit the U.S. East coast with a superstorm next week. Sandy knocked out power, flooded roads and cut off islands in the Bahamas as it charged through Cat Island and Eleuthera, with authorities reporting one death in the scattered archipelago.

Eager to avoid another Katrina-like disaster, the Obama administration ordered emergency supplies sent to New Orleans five days before Isaac hit. And if the deadly Sandy turns into another weather calamity for the eastern part of the country, the president is all but certain to don his FEMA rain slicker and visit devastated areas that also happen to be rich in swing and undecided voters.

The storm will be hitting in the last full week before the Nov. 6 election, and early voting is already underway in many states, notably Ohio and in-person balloting in Florida, where Democrats hope to gain a decisive lead before Election Day. Political scientists have long studied the effects of inclement weather on voter turnout and – far from surprising – found that people would rather stay home than brave bad weather to vote.

According to a recent survey by the Weather Channel, 35 percent of undecided voters say bad weather will have a "moderate to significant" impact on whether they vote, compared to 27 percent of Democrats and 20 percent of Republicans.

Eric Pianin is the Washington Editor at The Fiscal Times. Subscribe to The Fiscal Times' free newsletter.

More from The Fiscal Times
DATA PROVIDERS
Copyright © 2014 Microsoft. All rights reserved.
Fundamental company data and historical chart data provided by Morningstar Inc. Real-time index quotes and delayed quotes supplied by Morningstar Inc. Quotes delayed by up to 15 minutes, except where indicated otherwise. Fund summary, fund performance and dividend data provided by Morningstar Inc. Analyst recommendations provided by Zacks Investment Research. StockScouter data provided by Verus Analytics. IPO data provided by Hoover's Inc. Index membership data provided by Morningstar Inc.
LATEST POSTS
The case for breaking up the big banks
Breaking up big banks is an untested solution to the too big to fail problem that attempts to isolate and dismantle large, troubled institutions while protecting the rest of the economy.
MARKET UPDATE
NAME
LAST
CHANGE
% CHANGE
There's a problem getting this information right now. Please try again later.
NAME
LAST
CHANGE
% CHANGE
There's a problem getting this information right now. Please try again later.
Market index data delayed by 15 minutes
[BRIEFING.COM] The stock market finished an upbeat week on a mixed note. The S&P 500 shed less than a point, ending the week higher by 1.3%, while the Dow Jones Industrial Average (+0.1%) cemented a 1.7% advance for the week. High-beta names underperformed, which weighed on the Nasdaq Composite (-0.3%) and the Russell 2000 (-1.3%).

Equity indices displayed strength in the early going with the S&P 500 tagging the 2,019 level during the opening 30 minutes of the action. However, ... More
More Market News
Currencies
NAME
LAST
CHANGE
% CHANGE
There's a problem getting this information right now. Please try again later.