Adelson's $53 million 'investment' wasn't a total bust
The real lesson of money and politics: It pays to have a friend in Washington, even if that friend comes at a high price.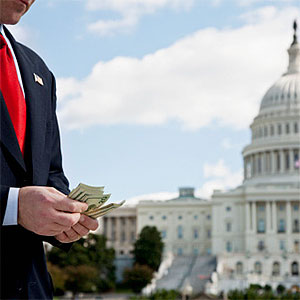 Las Vegas Sands
(
LVS
) CEO
Sheldon Adelson
spent at least $53 million on presidential challenger Mitt Romney and others in the 2012 election, and all his candidates lost with the exception of one: incumbent Republican Sen. Dean Heller of Nevada. Though some of Adelson's many detractors may label him as a "one-hit wonder," they are missing a bigger point.
Having even a single elected official on your side isn't just a good thing. It has the potential to be stupendously awesome. Heller can now go to bat for Adelson in battles large and small with the federal bureaucracy. Adelson, who in addition to being a political donor is a major Nevada employer, needs all the "friends" he can get in Washington as his company faces a criminal investigation by the
U.S. Department of Justice
for its business practices in Macao. 
Since nothing gets done in the Senate without a filibuster-proof majority of 60 votes, individual members have a tremendous amount of power. Senators can put anonymous holds on bills, effectively killing them, and ensure that the public never learns who is responsible for the action. Heller can also filibuster Presidential appointments and fight for policies, such as those toward Israel, that Adelson supports.
There are limits to what Adelson can get from his "investment" in politics. Though money may buy TV commercials, advisers and public relations rainmakers, it can't make voters like people who are otherwise not very likeable. Voters don't hire a president, they elect him. If Americans picked their leaders the same way that a board of directors choose a CEO, Mitt Romney would be the next president because -- at least on paper -- he is one of the most qualified people ever to compete to be the leader of the Free World. But the former Massachusetts governor was never able to shake the perception that he would say or do anything to be president.
No amount of money from Adelson or the Koch Brothers or Obama's many critics on Wall Street could transform Romney into someone who could inspire the average American to make their country a better place. Some may argue that Obama failed that test as well, but he managed to do a good enough job to gain a clear and decisive victory over Romney.
--Jonathan Berr does not own shares of the listed stocks.  Follow him on Twitter@jdberr.
More from MSN Money

So it is wonderful because one Republican can protect this possible criminal?  This political thug who backed the ever low brow self proclaimed historian Gingrich, then Romney, all in order to act against American interests in the Middle East?  Bomb Iran?  Perhaps the Chinese would like to deal with his possible corruption in the way they do best, with expediency and brutality.

Romney became the fip-flop flipping fibber presidential candidate of all time!  Adelson's 53 million dollar PLUS investment was as close to a total bust as it could possibly be, only one of his candidates won and be was an incumbent. Any of the Republican members of the U.S. Senate can do for Adelson what Sen. Dean Heller can do for him, including those who were not up for re-election. In addition, according to reports, Adelson actually spent a lot more than $53 million, we will never probably know the full amount, because the non-profit organizations to which he likely also contributed are not required to report who their donors are or the amount they contribute. We do know Adelson boasted he was ready and willing to spend $100 million to elect his candidates and defeat Obama.

An incumbent President's campaign costs are paid for by the taxpayer, largely, therefore it is necessary for any opposing candidate to raise private money to campaign. If private campaign contributions are banned then we should just elect a president for eight years, and be done with it. With this dolt 's re-election, we may never have another free presidential election again. His re-election was made possible with women voting with the opposite end of their body, rather than their brain. Isn't it really crucial for a sleep around woman to have her birth control pills paid by the taxpayers? 

Adelson wanted one thing from Romney and that was a US war with Iran .......they wanted President Obama out as he was one of the few politicians in Washington who refused to kowtow to the Likkud party in the Senate, Congress and of course it's home country.
Keep fighting Mr President ....US interests should be US interests only and not dictated by outside interests.....
Are you sure you want to delete this comment?
DATA PROVIDERS
Copyright © 2014 Microsoft. All rights reserved.
Fundamental company data and historical chart data provided by Morningstar Inc. Real-time index quotes and delayed quotes supplied by Morningstar Inc. Quotes delayed by up to 15 minutes, except where indicated otherwise. Fund summary, fund performance and dividend data provided by Morningstar Inc. Analyst recommendations provided by Zacks Investment Research. StockScouter data provided by Verus Analytics. IPO data provided by Hoover's Inc. Index membership data provided by Morningstar Inc.
LATEST POSTS
The case for breaking up the big banks
Breaking up big banks is an untested solution to the too big to fail problem that attempts to isolate and dismantle large, troubled institutions while protecting the rest of the economy.
MARKET UPDATE
NAME
LAST
CHANGE
% CHANGE
There's a problem getting this information right now. Please try again later.
NAME
LAST
CHANGE
% CHANGE
There's a problem getting this information right now. Please try again later.
Market index data delayed by 15 minutes
[BRIEFING.COM] The stock market began the new trading week on the defensive note with small-cap stocks pacing the retreat. The Russell 2000 (-1.4%) and Nasdaq Composite (-1.1%) displayed relative weakness, while the S&P 500 lost 0.8% with all ten sectors ending in the red.

Global equities began showing some cracks overnight after China's Finance Minister Lou Jiwei poured cold water on hopes for new stimulus measures. Specifically, Mr. Lou said the government has no plans to change ... More
More Market News
Currencies
NAME
LAST
CHANGE
% CHANGE
There's a problem getting this information right now. Please try again later.