Bain Capital, KB Toys and 10,000 pink slips
The private equity firm's leveraged buyout of the now-defunct retailer calls into question Romney's claim to be a job creator.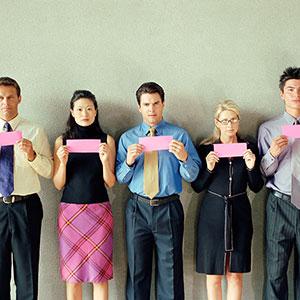 By Karen Aho, MSN Money contributor
For Diane Simpson, this presidential campaign has been almost too tough to watch.
Simpson, 53, lost her job three years ago when KB Toys, the company where she spent half her life, shut its doors for good. The toy chain had slid into bankruptcy in 2004 after being acquired by Bain Capital.
"It just brings it all back," she said. "It's still emotional."
Bain Capital is the famous -- critics say infamous -- investment giant founded and run so successfully by Republican presidential challenger Mitt Romney.
In his 15-year stretch as CEO, Romney gained a reputation as a talented and focused deal maker, helping Bain amass what is now a $66 billion portfolio. Romney's worth is estimated at $250 million.
Simpson and her former coworkers know, perhaps better than most, that the purpose of a leveraged buyout -- what Bain undertook with KB Toys in 2000 -- is not to create jobs or even to preserve them. It is to make money for investors.
And to that end, Bain fulfilled its mission. Bain Capital made 4.7 times its investment in KB Toys, according to published reports and a lawsuit filed against Bain by creditors.
"They have a fiduciary duty to their investors. They have no fiduciary duty to employees," said William Birdthistle, an associate professor at the Chicago-Kent College of Law who studies the private equity sector. "It's possible that jobs are a byproduct. But if I had to put money on it, I'd say it's far more likely that you'd lose jobs."
Securities and Exchange Commission documents obtained by Bloomberg News reveal thousands of job losses followed Bain acquisitions. At KB Toys, more than 10,000 workers nationwide received pink slips.
Which is why many of those former workers are asking: Why is Romney pointing to his record at Bain Capital and calling himself a jobs creator?
More than a dozen former employees of KB Toys agreed to talk to MSN Money for this story. Most said they are registered as Republicans or independents. Nearly all voted for a Republican presidential candidate in recent years, including George W. Bush and John McCain.
And each one holds Bain and Romney responsible for his or her job loss -- even the two former workers who are considering voting for Romney on Tuesday.
"No one begrudges him his wealth or his situation in life, but the way he got it was less than honorable," said Pam Malnati, a buyer of more than 10 years. "It was at the expense of a lot of people."
Bain takes over
Brothers Joseph and Harry Kaufman founded KB Toys as a wholesale candy business in 1922. The family business shifted to toys and, by the 1970s, focused exclusively on retail. The company succeeded by luring mall shoppers with outlet-price bins and brightly colored store fronts. At its peak, it had more than 1,300 stores.
In 2000, amid a changing gaming and retail market, then-owner Consolidated Stores sold KB Toys to Bain Capital in a leveraged buyout, also referred to as a private equity deal. Bain put up $18 million from investors as a down payment on the $303 million purchase price and borrowed the rest. KB Toys, essentially the collateral, paid the debt. Bain Capital declined to comment for this story.
In 2002, after strong Christmas sales, Bain took out dividend recapitalizations, according to court records and multiple news reports. "Bain made KB borrow heavily and redeem $187 million in stock to stay afloat and pay dividends to Bain's owners and investors," according to The Berkshire Eagle.
KB executives were also rewarded: $18.4 million for CEO Michael Glazer, $4.8 million for CFO Robert Feldman, $3.3 million for senior VP Thomas Alfonsi, and nearly $1 million apiece for half dozen directors, according to the 2006 lawsuit and former employees.
"I did very well, but it was obvious that it was a bad deal from the get go just from a layman's profit and loss perspective," said one manager, who signed a confidentiality agreement and requested anonymity for legal reasons. "I kind of shook my head. When they took all the money out, I was like, 'How's this going to work?' "
That year Wal-Mart and Target cut prices in a budding toy price war, and mall traffic dropped. Loaded with debt and with little operating capital, KB Toys' business was unsustainable, former managers say. 
"This would have been bad for KB regardless, but with the debt it was crippling," said Josh Kosman, a private equities reporter who interviewed Bain Capital and KB Toys executives for his book, "The Buyout of America: How Private Equity Will Cause the Next Great Credit Crisis."
"They had no margin for error."
Taking credit for new jobs
Political opponents have been using stories like that of KB Toys against Romney ever since his 1994 run for Ted Kennedy's Senate seat in Massachusetts. In his presidential bids, Romney has tried to distance himself somewhat from Bain, referring instead to his experience "in business" or "the private sector."
But the Romney campaign put Bain Capital back at center stage during the Republican National Convention this summer when it launched SterlingBusinessCare​er.com, which highlights a dozen Bain investments and credits Romney with helping to create 100,000 jobs. It cites large employers such as Staples, Sports Authority and Steel Dynamics.
Opponents debate whether Romney should get credit for all those jobs. Sometimes Bain was a minority investor. Or Romney had already left, or he never managed the company at all. Some jobs, like those at Staples, arguably displaced jobs at other small businesses.
Trying to quantify jobs numbers is practically impossible and highly subjective, experts say. Even the Romney campaign admits the 100,000 is a very rough estimate -- and low, according to the campaign.
More important, finance experts say, is the fact that the campaign tends to highlight companies in which Bain put up venture capital: high-risk, passive investments (Bain didn't manage Staples) in early companies that are projected to grow and add jobs.
"I worked with Bain Capital when I first started my company, back in 1995," said Peter Cohan, a business strategy teacher at Babson College, in Wellesley, Mass. "I proposed they buy a startup, and they said: 'We don't do startups. We don't like to take the venture risk.' They wanted to buy existing companies." Bain preferred leveraged buyouts, which are far less risky.
"By the early 1990s, Bain had become almost exclusively a leveraged buyout firm," Kosman said. "It was no longer making venture capital investments like the ones Romney touts on the campaign trail."
According to a Wall Street Journal  review of 77 Bain investments from 1984 to 1999, 22% filed for bankruptcy or shuttered within eight years. Of the 10 biggest moneymakers -- composing 70% of Bain's profits -- four ended in bankruptcy.
In a 2008 interview on Fox News, Chris Wallace asked Romney about the jobs that Bain Capital "didn't save." Romney replied: "There's no question that if you're in the business world and you're trying to save a business that's in trouble, that you're not going to be successful 100 percent of the time."
An open wound
It was a Tuesday in mid-December when the last 270 workers at the Pittsfield, Mass., headquarters were told KB Toys was shutting for good. Many would be laid off that Friday, in three days. Others would go in waves, as operations wound down over several months.
No one would get severance pay. There would be no COBRA, the employer health plan, because KB was bankrupt. It would take three to four weeks for unemployment insurance to kick in. Workers went to mandatory exit interviews in batches of six or eight at a time. One would start crying and the rest would follow, employees said.
"If you were middle management or on down, this is where you really suffered," said Len Patnode, who was laid off after 38 years. "They had no resources. They got their last paycheck and instantly went on unemployment."
The final KB Toys layoffs landed in the 2008-09 recession. Some workers pounded the pavement for months, even years, before finding work again. They put medical care aside, relocated, worried. One woman suffered a heart attack and, to pay bills and try to save her house, sold her car and took three jobs. For months she drove a riding lawnmower to work.
The campaign "opens up that wound again," said the woman, Bev Larabee. "It kind of makes me think about the things that we've lost."
Regarding KB Toys, the Romney campaign said only that Romney was not at Bain Capital at the time, having relinquished his duties prior to the 2000 purchase.
"He left in February of 1999 to go turn around the Olympics," said Michele Davis, a campaign senior adviser. "As the founder of the company, it took a while to unwind. . . . He had no role in operations of investments."
However, as the Boston Globe reported in July, public Securities and Exchange documents filed by Bain list Romney as the firm's chief executive and chairman through 2002, with Romney "even creating five new investment partnerships during that time."
Perhaps more importantly, experts say Bain Capital was carrying out the policies honed under Romney.
"A lot of us, when we get together, we remember those days and it just makes us mad. It seems like only our area knows the personal side of this," said Paul McDonough, a senior systems program laid off after 23 years. "Bain made out with millions, but 10,000 people lost their jobs."
Editor's note: This story has been updated to include more details about Bain's investment in KB Toys.
DATA PROVIDERS
Copyright © 2014 Microsoft. All rights reserved.
Fundamental company data and historical chart data provided by Morningstar Inc. Real-time index quotes and delayed quotes supplied by Morningstar Inc. Quotes delayed by up to 15 minutes, except where indicated otherwise. Fund summary, fund performance and dividend data provided by Morningstar Inc. Analyst recommendations provided by Zacks Investment Research. StockScouter data provided by Verus Analytics. IPO data provided by Hoover's Inc. Index membership data provided by Morningstar Inc.
LATEST POSTS
The case for breaking up the big banks
Breaking up big banks is an untested solution to the too big to fail problem that attempts to isolate and dismantle large, troubled institutions while protecting the rest of the economy.
MARKET UPDATE
NAME
LAST
CHANGE
% CHANGE
There's a problem getting this information right now. Please try again later.
NAME
LAST
CHANGE
% CHANGE
There's a problem getting this information right now. Please try again later.
Market index data delayed by 15 minutes
[BRIEFING.COM] The stock market finished the Tuesday session on the defensive after spending the entire day in a steady retreat. The S&P 500 (-0.6%) posted its third consecutive decline, while the small-cap Russell 2000 (-0.9%) slipped behind the broader market during afternoon action.

Equity indices were pressured from the start following some overnight developments that weighed on sentiment. The market tried to overcome the early weakness, but could not stage a sustained rebound, ... More
More Market News
Currencies
NAME
LAST
CHANGE
% CHANGE
There's a problem getting this information right now. Please try again later.