NJ congressman's lapses too blatant to ignore
Numerous charges of ethical violations have not resonated with voters, giving Rob Andrews a clear shot at re-election.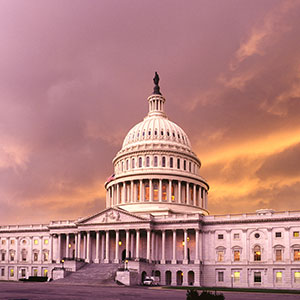 Rep. Rob Andrews (D-N.J.) repeatedly has been accused of ethical lapses for years, starting in 2007, when he used $952 in campaign funds to buy clothes after an airline lost his luggage. Though Andrews reimbursed the campaign,
a report
by the Federal Election Commission suggested he take steps to avoid such violations.
In fact, Andrews' misdeeds got worse.
In 2011, Andrews, his wife Camille and their two daughters flew to Scotland to attend a donor's wedding at a five-star hotel, giving the happy couple a set of fine china. In the process, he racked up more than $13,000 in expenses that he charged to his campaign committee. Although he repaid the money, the trip expenses were strongly questioned by Congress' ethics office,
according to
The Philadelphia Inquirer.
But he didn't stop there.
The New Jersey Democrat spent $10,000 in campaign contributions on a party billed as a joint celebration of his 20th anniversary in Congress and his daughter's high school graduation, the Star Ledger
reports
. Andrews also allegedly spent other people's money to support the show business aspirations of one his children, including at least $97,000 on travel expenses to California.
Ethical groups have accused his campaign committee of donating $100,000 to a Philadelphia theater where one of his daughters regularly performs,
according to
the Courier-Post. In addition, Andrews reportedly directed $1.5 million in earmarks to his wife's employer, the Rutgers University School of Law.
The
Office of Congressional Ethics
has referred Andrews' case to the House Ethics Committee, which is extending its investigation indefinitely, CBS News
reports
. Andrews, a 22-year veteran, has insisted that he has done nothing wrong. But officials who police miscreant lawmakers may think otherwise.
"I think they are going to come down pretty hard on Andrews," said Melanie Sloan, the executive director of Citizens for Responsibility and Ethics in Washington (CREW), which filed a complaint against Andrews. In an interview, she added that the rules on abusing campaign contributions are "pretty clear."
Andrews, though, stands a good chance of being re-elected, since the ethics charges have not resonated with voters. His district is solidly Democratic. The
Philadelphia Inquirer
even endorsed him for re-election, "with reservations," observing that the Republican party didn't put up a credible candidate.
None of Andrews' previous challengers have come close to beating him, even in 2008, when he launched a primary challenge to
Sen. Frank Lautenberg
. Andrews' wife replaced him on the primary ballot and won her election. But when Andrews lost in the Senate primary, Camille Andrews withdrew from the congressional ballot and her husband was allowed back on and won another term.
Though I am against term limits, Andrews' misadventures make a convincing case for the idea. CREW has placed the Democrat on its list of the most corrupt members of Congress.
To read more about Andrews, click
here
.
Follow Jonathan Berr on Twitter@jdberr
DATA PROVIDERS
Copyright © 2014 Microsoft. All rights reserved.
Fundamental company data and historical chart data provided by Morningstar Inc. Real-time index quotes and delayed quotes supplied by Morningstar Inc. Quotes delayed by up to 15 minutes, except where indicated otherwise. Fund summary, fund performance and dividend data provided by Morningstar Inc. Analyst recommendations provided by Zacks Investment Research. StockScouter data provided by Verus Analytics. IPO data provided by Hoover's Inc. Index membership data provided by Morningstar Inc.
LATEST POSTS
The case for breaking up the big banks
Breaking up big banks is an untested solution to the too big to fail problem that attempts to isolate and dismantle large, troubled institutions while protecting the rest of the economy.
MARKET UPDATE
NAME
LAST
CHANGE
% CHANGE
There's a problem getting this information right now. Please try again later.
NAME
LAST
CHANGE
% CHANGE
There's a problem getting this information right now. Please try again later.
Market index data delayed by 15 minutes
[BRIEFING.COM] The stock market finished the Tuesday session on the defensive after spending the entire day in a steady retreat. The S&P 500 (-0.6%) posted its third consecutive decline, while the small-cap Russell 2000 (-0.9%) slipped behind the broader market during afternoon action.

Equity indices were pressured from the start following some overnight developments that weighed on sentiment. The market tried to overcome the early weakness, but could not stage a sustained rebound, ... More
More Market News
Currencies
NAME
LAST
CHANGE
% CHANGE
There's a problem getting this information right now. Please try again later.