Obama's to-do list can't wait
After a hard-fought campaign, the president must turn immediately to the fiscal cliff and the nation's debt limit. Already, a credit-rating agency is warning of a possible downgrade.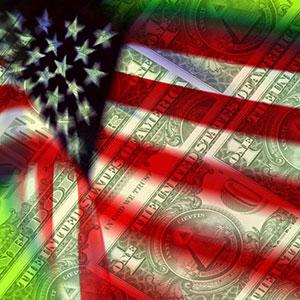 In the wake of the bare-knuckled brawl with GOP contender Mitt Romney, President Barack Obama's emotions likely ran from aching exhaustion to ebullience and excitement last night as he took the stage with his family to celebrate his re-election.
But soon after, no doubt, a creeping worry set in as he took stock of what lies ahead. While he won't have to win the approval of voters again, if he wants to protect his legacy, Obama must get to work. Fast.
While he's no rookie when it comes to facing tough choices as a just-elected president -- he faced a financial crisis and economic catastrophe when inaugurated back in January 2009 -- the current list of fiscal and foreign-policy needs is nothing to sneeze at.
On the overseas front, he faces the rise of terrorism in Africa, Iran vs. Israel, Iran's growing influence in Iraq, the Taliban resurgent in Afghanistan via Pakistan, Iran's nuclear ambitions, China's increasing power and growing military might, Russia's growing assertiveness, the Eurozone crisis, territorial battles in the Pacific over the various island groups, and the ongoing drug war in Mexico.
Here at home, the problems are more immediate and will require compromise with the House of Representatives, which America has once again given to the Republicans. While the country said it's tired of the gridlock in Washington, and watched in horror as politicians torpedoed the economy and the financial markets in the summer of 2011 over the debt-ceiling battle, they also reelected the status quo.
This time, status quo won't be good enough.  Here's what's on the to-do list.
The fiscal cliff and debt ceiling
Job one is addressing the fiscal cliff of tax hikes and spending cuts worth some 5% of GDP set to hit on Jan. 1. Also, the U.S. Treasury is quickly moving towards its $16.4 trillion debt ceiling. This challenge, which I wrote about in "How to avoid the fiscal cliff," is the focus of Wall Street's attention. Expectations are that Obama and the Republicans cobble together a smaller, $300 billion deficit package worth around 2% of GDP.
But even this will require tough choices on issues like payroll tax cuts, extended unemployment benefits and the Bush tax cuts. Failure to act, or to dig up a big-minded, structural solution like the one proposed by the Simpson-Bowles deficit commission, would rattle markets and once again threaten America's credit rating. As I've said before, the real long-term deficit problem is tied to an overpriced and inefficient health care system.
Wasting no time, the analysts at Fitch have already warned that Obama will get no fiscal honeymoon as he faces a 2013 credit downgrade if the fiscal cliff isn't avoided. And failure to act on the debt ceiling, which they believe will be hit in early 2013, would undermine confidence in the United States as a reliable borrower and thus its "AAA" status. (Standard & Poor's cut our AAA rating last summer.)
CEOs' lack of confidence
My immediate reaction to last night's result was "Will Atlas shrug?" -- alluding to the recent drop in CEO confidence and the slashing of hiring intentions and capital expenditures by executives. If those in the corner office fear more regulation, more taxation and more market-shaking fiscal chaos, they may very well continue to pull back. This, as Ayn Rand warned, could suck the wind out of the sails of the economy at a time when GDP growth is struggling to stay at 2% despite massive and increasingly inflationary monetary policy support.
I'll be watching measures of CEO confidence as well as capital spending closely.
The jobs deficit
While Obama and Romney touted dueling gauges of the job market (Romney taking about the jobs deficit, Obama talking about string of monthly job creation) the fact remains that there are still far too many people out of work. We are 6.4 million full-time jobs below where we were in late 2007 before the recession hit; despite an 11 million increase in the population over that period.
So to get the employment to population ratio back to its pre-recession level, we need to create 17.4 million jobs.
At the current rate of monthly job creation, we'll never get there. Year-to-date, we're creating 169,000 jobs per month on average, while the population is growing an average of 190,000 per month.
Stagnant wages
The final problem Obama must address is the stagnation of middle-class wages. You see, many of the jobs created over the last few months have been part-time, low-wage, no-benefit positions. And those with full-time positions are seeing employers increase their benefit contributions, not their take home pay. Until workers see a real, meaningful increase in their paychecks, the economy will continue to struggle.
Last month, the annual growth rate of average hourly earnings for non-supervisory employees fell to just 1.1% -- a record low. Adding to the problem is that inflation is pushing higher again, which will result in a higher cost of living for families.
If President Obama wants to improve his favorability and approval ratings, he needs to extend a hand across the aisle and find a way to cobble together a solution to these problems with the Republicans in Congress.  A repeat of the political blood feud we've seen over the last two years, between the Tea Party Republicans in Congress and Obama's White House would be a nightmare.
You know, in retrospect, maybe Mitt Romney should've been the one celebrating last night.

Be sure to check out Anthony's new investment newsletter, the Edge, and his money management service, Mirhaydari Capital Management. A two-week free trial has been extended to MSN Money readers. Click the link above to sign up. Mirhaydari can be contacted at anthony@edgeletter.c​​om and followed on Twitter at @EdgeLetter. You can view his current stock picks here. Feel free to comment below.
DATA PROVIDERS
Copyright © 2014 Microsoft. All rights reserved.
Fundamental company data and historical chart data provided by Morningstar Inc. Real-time index quotes and delayed quotes supplied by Morningstar Inc. Quotes delayed by up to 15 minutes, except where indicated otherwise. Fund summary, fund performance and dividend data provided by Morningstar Inc. Analyst recommendations provided by Zacks Investment Research. StockScouter data provided by Verus Analytics. IPO data provided by Hoover's Inc. Index membership data provided by Morningstar Inc.
LATEST POSTS
The case for breaking up the big banks
Breaking up big banks is an untested solution to the too big to fail problem that attempts to isolate and dismantle large, troubled institutions while protecting the rest of the economy.
MARKET UPDATE
NAME
LAST
CHANGE
% CHANGE
There's a problem getting this information right now. Please try again later.
NAME
LAST
CHANGE
% CHANGE
There's a problem getting this information right now. Please try again later.
Market index data delayed by 15 minutes
[BRIEFING.COM] The stock market finished the Tuesday session on the defensive after spending the entire day in a steady retreat. The S&P 500 (-0.6%) posted its third consecutive decline, while the small-cap Russell 2000 (-0.9%) slipped behind the broader market during afternoon action.

Equity indices were pressured from the start following some overnight developments that weighed on sentiment. The market tried to overcome the early weakness, but could not stage a sustained rebound, ... More
More Market News
Currencies
NAME
LAST
CHANGE
% CHANGE
There's a problem getting this information right now. Please try again later.