Will 2008 headline ruin Romney's chances?
Romney made some valid points in his opinion piece calling for an auto industry restructuring. But no one remembers those.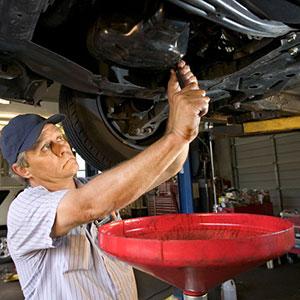 Four words have come back to haunt Mitt Romney in his presidential campaign: "Let Detroit go bankrupt."
That's the headline of a 2008
opinion piece
Romney wrote in The New York Times. Romney gives the piece an equally incendiary opening: "If General Motors, Ford and Chrysler get the bailout that their chief executives asked for yesterday, you can kiss the American automotive industry goodbye," he wrote. "It won't go overnight, but its demise will be virtually guaranteed."
Well, that just didn't happen. The auto industry has roared back after the bailouts and is
on track to sell
14.3 million cars and trucks this year, up from 13.3 million last year.
Romney made some valid points in his piece, such as his push for fuel-saving designs and new innovation from other industries. But no one remembers that. Instead, voters in the potential election-swinging state of Ohio remember that President Obama helped orchestrate the auto rescue while Romney favored the restructuring that a bankruptcy would bring.
To be sure, there are other factors weighing on voters' minds in Ohio. But experts say that the auto rescue specifically may have shifted Ohio from a Republican-leaning state to a Democratic-leaning one.
"The auto rescue is popular in Ohio," Paul Beck, a professor emeritus at Ohio State University,
told
The Times.
Some of the top manufacturing employers in Ohio include
Honda
(
HMC
),
General Motors
(
GM
) and
Ford
(
F
), according to state data. Ohio generated 8.1% of the nation's motor-vehicle production in 2010.
The Center for Automotive research says that some 200,000 jobs in Ohio are tied either directly or indirectly to the auto industry.
Macleans notes that if Romney's 2008 call for bankruptcy ends up hurting him in Ohio, it might mean that some unions are still popular in the United States, even if overall union support is dying. Some lawmakers have been able to successfully go after teachers' unions and other public-sector unions.
"Even though union power probably isn't coming back, particularly in America, there's still a certain affection for the old-style unions that made it possible for people to work a steady job and retire comfortably -- the kind of thing that is more or less being relegated to the past, partly by choice, partly by changes,"
writes
Jaime Weinman. "If Romney loses, it might be because he didn't get the difference between taking on public-sector unions and taking on the unions that people still kind of like."
More from MSN Money
DATA PROVIDERS
Copyright © 2014 Microsoft. All rights reserved.
Fundamental company data and historical chart data provided by Morningstar Inc. Real-time index quotes and delayed quotes supplied by Morningstar Inc. Quotes delayed by up to 15 minutes, except where indicated otherwise. Fund summary, fund performance and dividend data provided by Morningstar Inc. Analyst recommendations provided by Zacks Investment Research. StockScouter data provided by Verus Analytics. IPO data provided by Hoover's Inc. Index membership data provided by Morningstar Inc.
LATEST POSTS
The case for breaking up the big banks
Breaking up big banks is an untested solution to the too big to fail problem that attempts to isolate and dismantle large, troubled institutions while protecting the rest of the economy.
MARKET UPDATE
NAME
LAST
CHANGE
% CHANGE
There's a problem getting this information right now. Please try again later.
NAME
LAST
CHANGE
% CHANGE
There's a problem getting this information right now. Please try again later.
Market index data delayed by 15 minutes
[BRIEFING.COM] S&P futures vs fair value: -6.30. Nasdaq futures vs fair value: -14.80. U.S. equity futures trade hover near their pre-market lows amid cautious action overseas. The S&P 500 futures hover six points below fair value, which puts the benchmark index on track to continue its retreat after losing 0.8% yesterday.

Overnight, markets in Asia traded in mixed fashion, but sentiment worsened after the start of the European session, where all the key indices hold losses ... More
More Market News
Currencies
NAME
LAST
CHANGE
% CHANGE
There's a problem getting this information right now. Please try again later.