7 better uses for presidential ad money
Nearly $1 billion has poured into campaign ads for both sides. Here are some other ways to have spent that cash.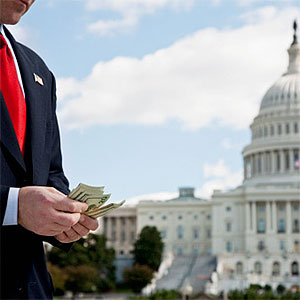 Americans of all political stripes can breathe a sigh of relief Tuesday as the torrent of presidential campaign ads finally fades away.
The onslaught of television and radio advertising has been relentless, and new numbers show that ad spending from the campaigns and external groups has totaled nearly $1 billion. A
new study
from NBC News and SMG Delta put the total at $968 million at last count.
Ad spending hit a new record in the last full week before the campaign, when $143 million poured into the airwaves and other sources.
It's pretty easy to guess which state is getting the most ad spending: Ohio,
according
to NBC. That's followed by Florida, Virginia, Colorado and North Carolina.
Mitt Romney's side has outspent President Obama's side $573.2 million to $394.4 million, NBC reports. About 85% of all the outside money has supported Romney.
Nearly $1 billion in campaign ad spending is a ridiculous amount. Voters are sick and tired of getting hammered over the head with commercials. Couldn't there have been better uses for all that money?
We found a few other things that $1 billion could been spent on. Things that matter (well, some of them, at least). Things that will have an impact long after the last annoying commercial has faded to black.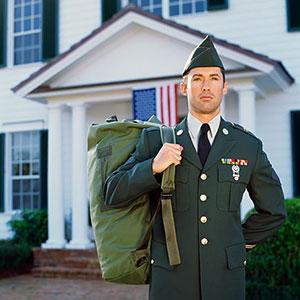 Here's what we'd like to see $1 billion spent on:
2 years of medical research for veterans
The Veterans Administration has reserved $583 million for medical and prosthetic research
in its budget
this year.
Assistance for Superstorm Sandy victims
The Federal Emergency Management Agency has only approved $158 million to help with housing and other needs related to the disaster.
Root beer floats
The presidential campaigns are spending the equivalent of $3 per U.S. resident. That's the
going rate
for a root beer float at some Dairy Queens. How about buying us all root beer floats instead?
Teaching future doctors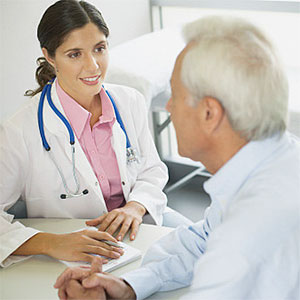 That $1 billion could fund one year of operations at the teaching hospital at the medical center at the University of California, Davis. The center's emergency room sees 150 patients a day.

A new polar satellite
One of the weather satellites the U.S. relies heavily on -- one that helped forecasters track Superstorm Sandy -- has about three years left. Its replacement won't be launched until 2017, Time
reports
. A satellite costs about $1 billion over the course of its life.

Eyeglasses for kids
Some of the nation's neediest school districts have students who can't afford eyeglasses, coats, lunches or basic classroom materials. One group providing these items to 10 school districts in Washington, D.C. has a $1.4 million
budget
. All those campaign ads could fund 690 such groups.
A giant, honking pyramid
We need $1 billion in political ads about as much as we need a giant pyramid. In fact, that's how much it would cost to reproduce the Great Pyramid of Giza, CNN
reports
. The stone cost alone would cost $750 million. If Obama and Romney partnered on an awesome pyramid, I'd vote them both in as co-Pharaohs.
More from MSN Money
Are you sure you want to delete this comment?
DATA PROVIDERS
Copyright © 2014 Microsoft. All rights reserved.
Fundamental company data and historical chart data provided by Morningstar Inc. Real-time index quotes and delayed quotes supplied by Morningstar Inc. Quotes delayed by up to 15 minutes, except where indicated otherwise. Fund summary, fund performance and dividend data provided by Morningstar Inc. Analyst recommendations provided by Zacks Investment Research. StockScouter data provided by Verus Analytics. IPO data provided by Hoover's Inc. Index membership data provided by Morningstar Inc.
LATEST POSTS
The case for breaking up the big banks
Breaking up big banks is an untested solution to the too big to fail problem that attempts to isolate and dismantle large, troubled institutions while protecting the rest of the economy.
MARKET UPDATE
NAME
LAST
CHANGE
% CHANGE
There's a problem getting this information right now. Please try again later.
NAME
LAST
CHANGE
% CHANGE
There's a problem getting this information right now. Please try again later.
Market index data delayed by 15 minutes
[BRIEFING.COM] The stock market finished the Tuesday session on the defensive after spending the entire day in a steady retreat. The S&P 500 (-0.6%) posted its third consecutive decline, while the small-cap Russell 2000 (-0.9%) slipped behind the broader market during afternoon action.

Equity indices were pressured from the start following some overnight developments that weighed on sentiment. The market tried to overcome the early weakness, but could not stage a sustained rebound, ... More
More Market News
Currencies
NAME
LAST
CHANGE
% CHANGE
There's a problem getting this information right now. Please try again later.