Pizza Hut's cheesy debate stunt
The chain is offering free pizza for life to anyone who can inject pizza toppings into the conversation.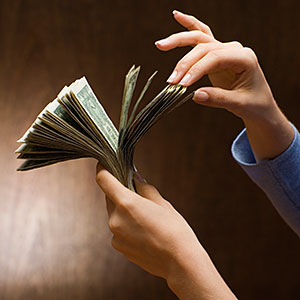 This year's presidential campaigns have yet to give us the "zingers" or memorable quotes we've heard in past contests. But if one of the nation's largest pizza chains gets its way, we may soon have the phrase "sausage or pepperoni?" to add to the U.S. political lexicon.
Pizza Hut, a subsidiary of Yum Brands (YUM), is trying to make pizza a topic during the next presidential debate at Hofstra University -- offering an audience member free pizza for life for bringing pie into the discussion.

"The next debate is town hall style, which means real people ask real questions," a new Pizza Hut ad intones. "With that said, if someone asks a question about pizza during the next debate on Oct. 16, Pizza Hut will supply them with free pizza for life."
According to the ad, the questioner must be an official attendee at the debate, and must also ask either candidate "sausage or pepperoni?" or "pepperoni or sausage?" Either version of the question is apparently acceptable.

No word yet on how the candidates are reacting to this stunt -- or of their pizza topping preferences, for that matter.
Pizza Hut has calculated free pizza for life to be worth $15,600 -- and will give a check for that amount to the person asking the right question. The individual is responsible for paying taxes on that amount. A better question for the candidates might be about the appropriate taxes for that amount.
Will any attendee be brazen enough to ask the $15,600 question? People have done far more ridiculous things for that kind of money before. Remember the woman in this Cnet story who tattooed GoldenPalace.com on her forehead for $10,000?

DATA PROVIDERS
Copyright © 2014 Microsoft. All rights reserved.
Fundamental company data and historical chart data provided by Morningstar Inc. Real-time index quotes and delayed quotes supplied by Morningstar Inc. Quotes delayed by up to 15 minutes, except where indicated otherwise. Fund summary, fund performance and dividend data provided by Morningstar Inc. Analyst recommendations provided by Zacks Investment Research. StockScouter data provided by Verus Analytics. IPO data provided by Hoover's Inc. Index membership data provided by Morningstar Inc.
LATEST POSTS
The case for breaking up the big banks
Breaking up big banks is an untested solution to the too big to fail problem that attempts to isolate and dismantle large, troubled institutions while protecting the rest of the economy.
MARKET UPDATE
NAME
LAST
CHANGE
% CHANGE
There's a problem getting this information right now. Please try again later.
NAME
LAST
CHANGE
% CHANGE
There's a problem getting this information right now. Please try again later.
Market index data delayed by 15 minutes
[BRIEFING.COM] The stock market finished the Thursday session on a higher note with the S&P 500 climbing 0.5%. The benchmark index registered an early high within the first 90 minutes and inched to a new session best during the final hour of the action.

Equities rallied out of the gate with the financial sector (+1.1%) providing noteworthy support for the second day in a row. The growth-oriented sector extended its September gain to 1.9% versus a more modest uptick of 0.4% for the ... More
More Market News
Currencies
NAME
LAST
CHANGE
% CHANGE
There's a problem getting this information right now. Please try again later.