Want to secede? The IRS has news for you
Departing Americans will find it hard to escape the long arm of Uncle Sam.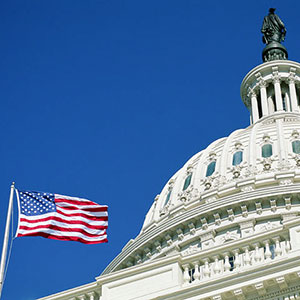 Residents in 34 states, apparently horrified at President Obama's re-election, have reportedly signed petitions to secede from the United States. Support for such a move in Texas has reached a point where it requires an official response from the White House.
But are supporters of such an idiotic move thinking about the potential tax consequences?
Escaping the long taxing arm of Uncle Sam is difficult and can be expensive. Americans who live abroad still must pay U.S. taxes if they have yearly earnings above $100,000, a policy which has long been a sore point for expatriates. 
Americans abroad are required to file taxes with the IRS even if they don't owe the U.S. any money. Some foreign residents may even still
owe state taxes.
To make matters worse, U.S. citizens who renounce their citizenship are subject to a
one-time exit tax
of 15% on the fair market value of all their assets less their basis costs. Giving up a U.S. passport doesn't get someone out of paying any back taxes.
Seceding from the union also presents all sorts of practical problems for states. Texas, which many Texans are quick to point out was for a brief time a foreign country, is a case in point.   Do the 65,000 or so residents of the Lone Star State who have signed the petition believe that the U.S. would just hand over tens of billions in assets such as interstate highways, military bases and border crossings without anything in return? It's doubtful. 
An independent Texas would still need plenty of help from the U.S. The Texas Rangers and the state's National Guard would probably not be able to battle Mexican drug cartels on their own. Thank goodness, most Texans and residents of other states oppose this daft idea, which didn't work out so well when it was last tried 150 years ago.
Though the idea of secession from the U.S. seems tinfoil-hat crazy, wealthier Americans are increasingly renouncing their citizenship for tax reasons. According to
Fox News.com,
as many as 8,000 U.S. citizens are expected to give up their U.S. passports this year, more than double the 3,805 in 2011. The move can save these former Americans big bucks.
"Some are philosophically disgusted at the course our country is taking, in all kinds of ways," tax attorney James Duggan told the site. "They're making a strong protest of 'enough is enough.' But largely, it's an economic decision."
Perhaps those who want to secede also are disgusted by the direction the country is going. If that's true, they should fight for their beliefs. Those that want to quit the U.S. are like children who take their ball home when they are losing on the playground. It's the ultimate exercise in selfishness.
Follow Jonathan Berr on Twitter @jdberr
More from MSN Money
DATA PROVIDERS
Copyright © 2014 Microsoft. All rights reserved.
Fundamental company data and historical chart data provided by Morningstar Inc. Real-time index quotes and delayed quotes supplied by Morningstar Inc. Quotes delayed by up to 15 minutes, except where indicated otherwise. Fund summary, fund performance and dividend data provided by Morningstar Inc. Analyst recommendations provided by Zacks Investment Research. StockScouter data provided by Verus Analytics. IPO data provided by Hoover's Inc. Index membership data provided by Morningstar Inc.
LATEST POSTS
The case for breaking up the big banks
Breaking up big banks is an untested solution to the too big to fail problem that attempts to isolate and dismantle large, troubled institutions while protecting the rest of the economy.
MARKET UPDATE
NAME
LAST
CHANGE
% CHANGE
There's a problem getting this information right now. Please try again later.
NAME
LAST
CHANGE
% CHANGE
There's a problem getting this information right now. Please try again later.
Market index data delayed by 15 minutes
[BRIEFING.COM] The stock market began the new trading week on the defensive note with small-cap stocks pacing the retreat. The Russell 2000 (-1.4%) and Nasdaq Composite (-1.1%) displayed relative weakness, while the S&P 500 lost 0.8% with all ten sectors ending in the red.

Global equities began showing some cracks overnight after China's Finance Minister Lou Jiwei poured cold water on hopes for new stimulus measures. Specifically, Mr. Lou said the government has no plans to change ... More
More Market News
Currencies
NAME
LAST
CHANGE
% CHANGE
There's a problem getting this information right now. Please try again later.