Big banks woo low-income customers
Trying to revive their image, lenders are reaching out to the millions of Americans who are unbanked.
This post comes from Krystal Steinmetz at partner site Money Talks News.


If you're low-income, unbanked or have a troubled financial history, big banks want you as their customer.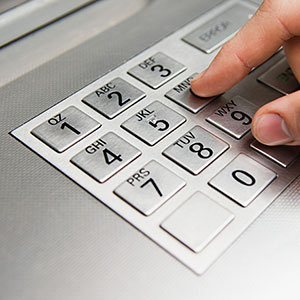 You read that correctly. According to The New York Times, an increasing number of big lenders are offering low-fee banking services to poor Americans.
The products, including bare-bones bank accounts and prepaid debit cards, are hardly big moneymakers — in some cases, the banks barely break even.
But for the banks working to overhaul their public images in the aftermath of the financial crisis, the products offer a different and potentially far bigger payout: good will from regulators and a chance to woo more customers who might just become profitable in the long run.
JPMorgan Chase is offering a $4.95-per-month prepaid card that has many features of a traditional bank account.
For that $4.95, you can open a SafeBalance account at Bank of America, which allows customers to make direct deposits and pay bills online but not write checks (so no overdraft fees), the Times said.
And American Express offers Bluebird, a checking account/debit card alternative sold at Walmart, which includes banking features and the ability to write checks.
If big banks are trying to get new business, they're looking in the right place. About 70 million Americans do not have a bank account or other financial services available to them, The Atlantic said. Sadly, unbanked families spend about 10 percent of their money trying to replace banking services. According to The Atlantic:
Instead of direct deposit, many rely on physical pay stubs. Instead of checking accounts, they have to drive to check-cashing services, like Pay-O-Matic. Instead of automatic payments, they drive again across the suburbs to pay utility bills in person. In lieu of a credit history that qualifies them for bank loans, they have a history of cash that is disqualifying. Instead of low-interest loans, they rely on payday lenders whose services can ultimately cost three or four times the original loan.
So far, regulators have praised the banks' efforts to entice poor Americans into the banking system. The Times story includes this amazing quote: "'I think what you have done is remarkable for the country,' Martin Eakes, chief executive of the Center for Responsible Lending, told an executive at Bank of America, referring to its new account."
Are you surprised that big banks are seeking customers among low-income Americans?
More from Money Talks News
Too late for us.
No new financial business with any entity containing the words "US," "Bank," "Wisconsin," or "Veterans."
And, we aren't low income...the income dropped, yes. But we aren't going to tender any new financial business to the banks that helped the USA do its Financial Hit Country business on certain of us who used to own mortgages...the banks that didn't bother to look at our excellent financial history before deciding to turn us into dead beats they didn't have to bother to help. I told US Bank I'd be dissing them any chance I can get...and decided to include all the banks in the obsessive dissing I'm known to dole out...
Are you sure you want to delete this comment?
DATA PROVIDERS
Copyright © 2014 Microsoft. All rights reserved.
Fundamental company data and historical chart data provided by Morningstar Inc. Real-time index quotes and delayed quotes supplied by Morningstar Inc. Quotes delayed by up to 15 minutes, except where indicated otherwise. Fund summary, fund performance and dividend data provided by Morningstar Inc. Analyst recommendations provided by Zacks Investment Research. StockScouter data provided by Verus Analytics. IPO data provided by Hoover's Inc. Index membership data provided by Morningstar Inc.