CEOs: Raise retirement age to 70
A group of corporate executives thinks Americans should have to wait longer to get Social Security and Medicare. Guess the median retirement age for the nation's top CEOs.
This post comes from Matthew Heimer at partner site MarketWatch.

In the endless-loop battle over the federal deficit, whether and how to reduce spending on Social Security and Medicare remains one of the most combustible topics. The Business Roundtable, a group of more than 170 of the nation's chief executives, has now spelled out its own stance on entitlement reform, and its headline proposal is that Americans need to wait longer for retirement benefits.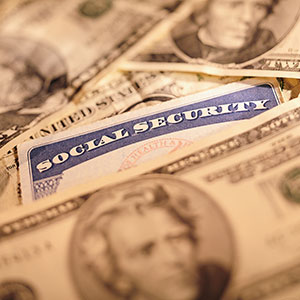 Most notably, the group advocates raising the Medicare and Social Security eligibility ages to 70, up from the current 65 for Medicare and 66 or 67 for full benefits for Social Security.
The organization unveiled its position in an opinion piece in The Wall Street Journal penned by Gary Loveman, the CEO of Caesar's Entertainment. The magic number 70 wasn't in the editorial, but it appears in the more detailed version of the proposals on the Business Roundtable website.
The roundtable also backed means testing of entitlement benefits, creating private sector competition for Medicare and using so-called "chained CPI" to slow the annual inflation-adjusted growth of Social Security payouts.
The group doesn't specify a timetable for phasing in these reforms, and consequently it doesn't try to estimate how much they would save, but none would apply to anyone who's currently 55 or older. (Incidentally, the median age of CEOs of S&P 500 companies is . . . 55.)
The proposal to turn 70 into the new 65 is a shoot-the-moon expansion of the parameters of the entitlement debate. During the fiscal cliff negotiations, the White House briefly signaled a willingness to hike the Medicare eligibility age to 67, only to take the proposal off the table.
In the eyes of some critics, increasing the Medicare threshold ignores both medical realities and the hard facts of the job market. Many surveys show that most Americans would prefer to keep working to 70 or beyond. But, according to the Center for Retirement Research at Boston College (.pdf file), in practice the average man retires by age 64 and the average woman retires by age 62. For many, poor health is a factor in their decision to leave the workforce as early as they do; others leave the workforce involuntarily after layoffs.
Loveman, at least, seems to think these are minor hurdles. As he told Politico, "I am encouraged by how relatively easy these remedies really are." They undoubtedly seem easier to those whose pay averages $362,000 a year -- the median compensation for a private company CEO, according to Chief Executive magazine. (CEOs of larger, S&P 500 companies make much more, of course; Loveman has earned about $28 million over the past five years, according to Forbes.)
Snark at the expense of the 1% aside, in an ideal world, if the roundtable's proposal became law, it would be counterbalanced by a commitment from private sector employers to keep employing, training and, most importantly, insuring their employees for those additional three to five years. That would take some pressure off the federal budget without shifting the financial burden entirely to older workers. (Fingers crossed.)
More from MarketWatch and MSN Money:
DATA PROVIDERS
Copyright © 2014 Microsoft. All rights reserved.
Fundamental company data and historical chart data provided by Morningstar Inc. Real-time index quotes and delayed quotes supplied by Morningstar Inc. Quotes delayed by up to 15 minutes, except where indicated otherwise. Fund summary, fund performance and dividend data provided by Morningstar Inc. Analyst recommendations provided by Zacks Investment Research. StockScouter data provided by Verus Analytics. IPO data provided by Hoover's Inc. Index membership data provided by Morningstar Inc.