How to write your own obituary
It's no longer unusual to set the record straight before you expire. Make it interesting and worthwhile.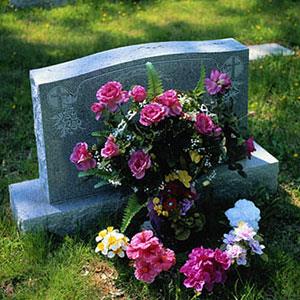 Wouldn't it be sweet to be remembered as you were, long after you're gone? You can help by writing your own obituary.
This is not a morbid or ridiculous suggestion. There are significant reasons why this task is best left to you and not someone else, particularly a person who didn't know you well.
In fact, The Boston Globe calls writing your own obit the "latest trend in dying."
"Rules or what we call norms about etiquette and appearing to be self-promoting probably prevented this in the past," Lori Brown, an associate professor of sociology at Meredith College in Raleigh, N.C., told The Atlanta Journal-Constitution​. "But the Internet and social media are all about self-promotion, and my guess is that this is connected to that trend."
That's an ugly way to think about it. There are practical reasons for taking on this task yourself:
Your family members will be spared. They'll have enough to deal with, even if your estate planning was top-notch.
It might save the estate some money, if the funeral home charges extra to help prepare the obit. (Also, ask if the funeral home charges to send a pre-prepared obit to the local newspaper and whether the newspaper accepts obits directly from families.)  
Best of all, you get to share your life's narrative as you see fit.
Here are some suggestions:
Go beyond the basics. Dates of birth and death, family members, clubs and affiliations, survivors, funeral service and memorial contributions are all standard. Add your personal touch -- favorite memories, locations, or accomplishments.
Make it interesting, without stretching the truth. The obituaries in the Anchorage Daily News used to be well-known for fascinating life stories. Alaska is, after all, a different kind of place (loved to roast bear meat on a spit). Don't be afraid to share the things that make you unique. One example: "She always prided herself on being prepared at a moment's notice to sing backup for Aretha Franklin, should the need arise."
Don't forget modesty. True story: Several mutual friends who had all known a woman who died read her obituary and marveled at how incredibly accomplished and beloved she was -- until they found out the deceased had composed her own obit.
Don't be mean. Don't leave out siblings you haven't spoken to for five years. What could be more cowardly than throwing barbs and then not being present to be held accountable for your unkind words?
Check online for help. There's plenty of good advice on the Web, but I wouldn't include this tip from ObituaryGuide.com:
"Inspire yourself. Write an inspiring obituary, then live up to it!"
If you expire before you meet that goal, that could break the rule against shameless self-promotion. However, if your own obit bores you to tears, that might inspire you to do more with your life.
Know the costs. The American Journalism Review mourned the passing of the free obit way back in 1999, although some community newspapers still offer them. (There's a great discussion about this trend on The Rural Blog.) Thus your estate will likely be charged a set amount for each line. That charge varies widely. (If you're a newsmaker, the paper will assign a staffer to write a story about your death.) A simple death notice may or may not be free, and there's probably an extra charge to post your obit online.
Have priorities. If you haven't written a will and filled out power of attorney and medical power of  attorney forms, get those done first.
Don't slip up. You don't want yours among those obituaries that have been accidentally published before the subject died.
Keep this mind. The author of the Granny Miller blog wrote, "For the vast majority of people, our obituary will be the only thing that is ever written about us."
More from MSN Money:
DATA PROVIDERS
Copyright © 2014 Microsoft. All rights reserved.
Fundamental company data and historical chart data provided by Morningstar Inc. Real-time index quotes and delayed quotes supplied by Morningstar Inc. Quotes delayed by up to 15 minutes, except where indicated otherwise. Fund summary, fund performance and dividend data provided by Morningstar Inc. Analyst recommendations provided by Zacks Investment Research. StockScouter data provided by Verus Analytics. IPO data provided by Hoover's Inc. Index membership data provided by Morningstar Inc.