Zell: 'Imperial White House' is not bending
The billionaire entrepreneur says we treat the tea party like a 'disease.'
By Matthew J. Belvedere, CNBC
The tea party represents a significant percent of the voting population, and for the media to treat it like "some kind of disease" is unfair, billionaire entrepreneur Sam Zell told CNBC on Tuesday.
"The tea party is a reaction to an imperial White House," Zell said in a "Squawk Box" interview. "The idea that they are treated as though they are crazy is ridiculous, and not very representative of a democratic society."
Commenting on the standoff over the government shutdown and the looming debt ceiling deadline, Zell said: "The way in which this is being postured is as though the president sits on high and says, 'I will not negotiate.' And everybody is expected to lay down. I don't understand that."
"What makes this man different than anyone else?" he asked. "The president is elected to negotiate."
"We treat the tea party like they are some kind of disease, and the very same thing on the other side the press don't even cover it," continued Zell, chairman of
Equity Group Investments
. "Can you imagine the press vilifying the ACLU?"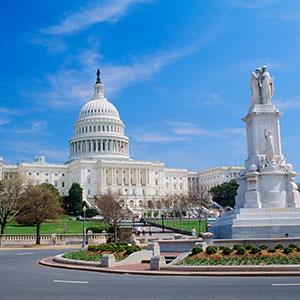 Zell said he's "not a big tea party fan at all," but added that they are "significant percent of the voting population" with a "right to have a view."
"The answer is somebody has to pull it all together and say, 'I represent everybody,'" he offered. "I don't think it's ever too late for reality to overcome ideology."
All the wrangling in Washington is having an effect on investor sentiment, with both the Dow Jones industrials ($INDU) and the Standard & Poor's 500 Index ($INX) dropping in 10 of the past 13 sessions. The Dow is coming off its lowest close in a month and has now given up just about half of its September gains.
"The events going on right now are an excuse for the stock market to correct," Zell said. "I run a lot of businesses. It's true that business is better than it was in 2009. But that's like comparing like cancer to leprosy; 2009 was horrific. It's definitely better today, but we're a long way from any kind of robust recovery."

More from MSN Money

The TEA Party is the only party in DC right now that cares about the country and the Constitution. They side with the republicans because they are the lesser of the two evils. They are the only party that doesn't want to let these 545 idiots in DC ruin our economy and our children's futures by spending and borrowing us into bankruptcy. They are the only party that wants a smaller more fiscally sound government, not one that controls every facet of our lives. People need to wake the hell up and realize the reason they are treated like a disease by the media is because the liberal media is nothing more than left-wing propaganda machines for the demowits. They are demonized by the republican establishment because they are being replaced with real conservative candidates that will make a difference and the establishment doesn't like it. When people actually wake up and see this for themselves maybe they can actually join with the only party that even has a chance to save this country. Help save the country - TEA Party 2014 and beyond!!!

The house of representatives and the senate have not been able to pass gas effectively since January 2009.
The tea party is not a disease.Its actually a holocaust, determined to destroy the Nation based on Party First and Nation LAST.
RE-ELECT NO ONE in 2014 or 2016 and send all these overPAID used car sales people back to their junk car LOTS.
Are you sure you want to delete this comment?
DATA PROVIDERS
Copyright © 2014 Microsoft. All rights reserved.
Fundamental company data and historical chart data provided by Morningstar Inc. Real-time index quotes and delayed quotes supplied by Morningstar Inc. Quotes delayed by up to 15 minutes, except where indicated otherwise. Fund summary, fund performance and dividend data provided by Morningstar Inc. Analyst recommendations provided by Zacks Investment Research. StockScouter data provided by Verus Analytics. IPO data provided by Hoover's Inc. Index membership data provided by Morningstar Inc.