4 companies that love Valentine's Day
The average American will spend $130 on the holiday this year, one retail study says. Here's a look at the companies cashing in.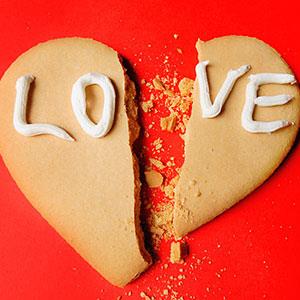 By Alexander E.M. Hess and Michael B. Sauter, 24/7 Wall St.

Valentine's Day spending is expected to reach $18.6 billion this year.  On average, Americans are expected to spend $130.97 this holiday, up only slightly from $126.03 last year, according to the National Retail Federation.
Even as consumer spending habits change, some products, such as greeting cards and candy, remain Valentine Day staples. Other products, such as jewelry, are less popular and depend on the spending habits of fewer consumers. Companies that make the most on Valentine's Day typically look to the holiday as vital to their bottom lines.
Many businesses that depend on the holiday sell a product many consumers buy every year.
At 24/7 Wall St.: 8 retailers that will close the most stores
American Greetings (AM) is one of the nation's largest greeting card companies. It specializes in a product 54% of consumers are expected to buy for their Valentines, according to NRF. The Hershey Co. (HSY) is one of the biggest chocolate and sugar confectionary products manufacturers  More than half of all consumers will buy candy for Valentine's Day, spending a total of $1.66 billion.
Other companies that mark Feb. 14 on their calendar sell high-priced items to fewer consumers. Only 19.7% of consumers plan on buying jewelry from companies such as Tiffany (TIFF). But the total amount spent is estimated to be $4.4 billion, more than any other good or service for the holiday.
What people buy for Valentine's Day, and how much they spend, can easily change. Valentine's Day consumers enjoying an evening out are expected to spend an average of $77 this year. This is up from $66 in 2010, leading to an increase in the total amount spent on restaurants from $3.3 billion in 2010 to to $4 billion 2013. If this happens, high-end restaurant chain brands like Bloomin' Brands, which owns Outback Steackhouse and Bonefish Grill, will be the beneficiaries.
24/7 Wall St. reviewed the largest publicly traded companies responsible for the most widely-consumed products and services on Valentine's Day. In some cases, such as Hershey's, 1-800-Flowers.com (FLWS) and American Greeting, a majority of the company's sales are in that product. In others, such as Limited Brands (LTD) and Bloomin' Brands (BLMN), only part of their sales are in that business, but the company owns the largest brand for the particular product. Bloomin' Brands owns Bonefish Grill, the largest upscale dining establishment in the country by sales, according to Technomic. We relied on National Retail Federation, for the product categories Americans are likely to buy on Valentine's Day.
At 24.7 Wall St.: 8 companies ruined by their founders
Here are four companies that love Valentine's Day.

1. American Greetings Corp
> Product: greeting cards
> 12 month sales: $1.75 billion
> 1-year stock performance: 8.1%
> Market cap.: $514 million
Valentine's Day is the second biggest day for greeting card sales, behind only Christmas, with 145 million cards sent around the country. According to a survey by the National Retail Foundation, more than 54% of people celebrating the holiday plan on buying cards for their sweethearts. American Greetings, headquartered in Cleveland, Ohio, is one of the nation's leading makers of greeting cards. Among its brands are American Greetings and Papyrus. The company's inventories are typically largest right before major holidays such as Valentine's Day, and seasonal cards make up 25% of the company's sales. American Greetings remains considerably smaller than its privately held competitor, Hallmark Cards. The company is in the midst of a buyout bid from its CEO and chief operating officer, who have offered $17.50 per share.
2. 1-800-Flowers.com Inc. 
Product: flowers
> 12 month sales: $733 million
> 1-year stock performance: 39.7%
> Market cap.: $264 million
1-800-Flowers.com is an online retailer of flowers and gifts. The company is run by the McCann family, with founder Jim McCann serving as CEO, and son Chris serving as president. Valentine's Day is one of the company's "key floral holidays," as the company describes it. Last year, 1-800-Flowers.com was criticized by many customers who claimed their Valentine's flowers either did not arrive on time or arrived damaged. The company actually does more business on Mother's Day than on Valentine's Day. Last Valentine's Day, Jim McCann told CNBC, "apparently there are still more moms than sweethearts." Nevertheless, the NRF reports that 36.6% of people buying gifts on Valentine's Day will buy flowers. 1-800-Flowers.com sold $91.8 million in flowers during its most recent quarter -- up 1% from the year before.
24/7 Wall St.: 7 companies forced to change their names
3. The Hershey Co.
> Product: candy
> 12 month sales: $6.64 billion
> 1-year stock performance: 35.6%
> Market cap.: $18.03 billion
The Hershey Company is a manufacturer of a number of well-known chocolate and candy brands, including Hershey's, Reese's, Twizzlers and Kit Kat. For Valentine's Day, Hershey produces heart-shaped boxes in a number of its major brands, as well as heart-shaped versions of its Bliss brand of chocolate. The company has had an especially strong year in 2012 with net sales rising 9.3%. The company also told investors it was expecting sales to grow between 5% and 7% in the 2013 fiscal year and that earnings per share would rise between 10% and 12%. The company's expansion of core parts of its business and its recent acquisition of Brookside Farms for $13.4 million are expected to drive the company's growth. Brookside's main product is fruit dipped in chocolate -- perfect for Valentine's Day. More than half of those surveyed by the NRF expect to buy candy this year for the holiday, with total expected sales on candy at $1.66 billion.
4. Tiffany & Co.
> Product: jewelry
> 12 month sales: $3.75 billion
> 1-year stock performance: -0.4%
> Market cap.: $8.06 billion
Founded in 1837, Tiffany is known for its blue boxes, silver, engagement ring settings and the film "Breakfast at Tiffany's." But some industry observers believe the company has lost appeal with consumers. Tiffany & Co. has struggled with other high-end retailers to attract new customers, and lowered earnings expectations as a result. The company lowered earnings per share guidance from between $3.55 and $3.70 to between $3.20 and $3.40 after adjusting for potential changes in the number of shares. The company also struggled to attract consumers during the holiday season. Valentine's Day could mark a turning point, with 19.7% of American consumers expected buy jewelry for the holiday, spending more than $4.4 billion overall, according to the NRF.
Click here for four more companies that love Valentine's Day at 24/7 Wall St.
DATA PROVIDERS
Copyright © 2014 Microsoft. All rights reserved.
Fundamental company data and historical chart data provided by Morningstar Inc. Real-time index quotes and delayed quotes supplied by Morningstar Inc. Quotes delayed by up to 15 minutes, except where indicated otherwise. Fund summary, fund performance and dividend data provided by Morningstar Inc. Analyst recommendations provided by Zacks Investment Research. StockScouter data provided by Verus Analytics. IPO data provided by Hoover's Inc. Index membership data provided by Morningstar Inc.