7 tips to get a job in retirement
If you're looking for work after retirement, keep in mind that you likely have more assets and advantages than you think.
This post comes from Angela Colley at partner site Money Talks News.


While some people see retirement as a time to sleep in, play golf or tackle projects around the house, not everyone wants to -- or can -- stop working when they've hit retirement age. 
If you're considering rejoining the workforce after your retirement, you likely have more going for you than you realize, but you also may need to update some skills. 
Let's hash out the tips and tools that can help you become employed again.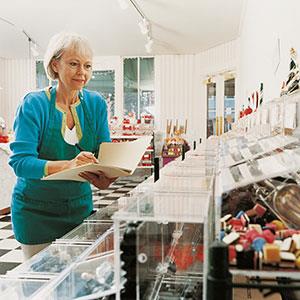 1. Know your assets
As RetiredBrains founder Art Koff says, retirees have a major advantage over younger job seekers: flexibility. While many young job hunters are looking for a full-time position with benefits, many older workers can be more flexible. If you're willing to take a part-time, seasonal or contract job without benefits, you could have a leg up over other applicants.
You also have another powerful asset: the knowledge you've gained from decades in the workforce. In your field, that know-how quite likely qualifies you as an expert, which can also open doors to related jobs. For example:
A former marketing agent could teach marketing and copywriting at a local community college.
A former police officer could find work as a security guard or consultant.
A former human resources professional could work in a staffing agency.
When you're searching, use those assets to your advantage. Your flexibility and knowledge make you very attractive to employers.
2. Update your resume
Before you can begin applying for jobs, you'll need to update your resume. Follow these tips:
Keep it simple. Keep your resume short -- one page is best -- and include detailed information only from the last 10 years.
Skip the objective. Almost all resume templates have an objective section, but they are often either too generic or overdone. Skip this section or use it to spotlight your skills.
Highlight achievements. Don't just mention past positions and their respective dates. Weave in your greatest achievements and quantify your accomplishments.
3. Keep up with technology
Both jobs and job hunting have gone digital. If you feel a bit out of touch with technology, consider signing up for classes at your local continuing education center or take some of the many free online courses. For example:
Goodwill Community Foundation's GCFLearnFree.org has courses on computer basics, email basics, social networking and several programs.
Microsoft Digital Literacy covers basic computer know-how and Microsoft products. (Microsoft publishes MSN Money and Smart Spending.)
Computer Help A to Z has tons of tips on hardware, software and the Internet.
4. Network
Networking -- both in person and online -- will greatly increase your chance of finding a job. Start by signing up for social networking sites and connecting with friends, former co-workers and other professionals you know. Try:
LinkedIn is a social network for professionals. Post your resume and check the job section for possibilities.
Facebook is great for connecting with old friends. You can see who works where and who might be able to connect you with a potential employer.
Twitter includes not just individuals but also companies. By following companies and their employees, you might hear about job openings.
5. Search for jobs and apply, apply, apply
Look for jobs and also post your resume on online job boards, such as:
6. Follow up
Some people apply online for as many jobs as possible and never contact the employer again. Luckily, you know better -- or you should.
Three to seven days after you apply for a job, send a quick email or make a phone call to follow up.
7. Interview well
Preparation is essential, particularly to counteract the nervousness everyone feels during a job interview.
Make a list of your attributes and achievements. Read over them before the interview.
Review common interview questions like those mentioned in Forbes and on Monster, and practice your responses.
Hold a mock interview. Have a friend or family member interview you and give you style and presentation tips.
Got some tips of your own that might help others? Share your insights and experiences.
More on Money Talks News and MSN Money:
DATA PROVIDERS
Copyright © 2014 Microsoft. All rights reserved.
Fundamental company data and historical chart data provided by Morningstar Inc. Real-time index quotes and delayed quotes supplied by Morningstar Inc. Quotes delayed by up to 15 minutes, except where indicated otherwise. Fund summary, fund performance and dividend data provided by Morningstar Inc. Analyst recommendations provided by Zacks Investment Research. StockScouter data provided by Verus Analytics. IPO data provided by Hoover's Inc. Index membership data provided by Morningstar Inc.