Your guide to self-employed retirement options
The self-employed have several ways to save more for retirement in tax-advantaged accounts. Here are 3 of the most popular options.

The self-employed are in a unique position when it comes to saving for retirement.  While they won't get the benefit of employer-matching 401k contributions, they do have access to a variety of tax-advantaged retirement accounts. And the self-employed may be able to sock away more into these retirement accounts.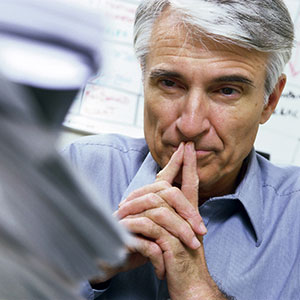 With some accounts, such as the SEP-IRA, you can effectively create your own salary-matching incentive for retirement savings. As a business owner or self-employed individual, you may be able to
save $52,000 a year in your tax-advantaged retirement accounts
.
As with all things related to retirement savings, self-employed retirement options are complex and varied. So figuring out what options you can use and which is the best fit for you can be a bit confusing.  To help clear up the confusion, let's look at three of the more popular options.

SEP-IRA
A
SEP (Simplified Employee Pension) IRA
 plan is available to employers and self-employed individuals alike. The SEP-IRA, like a traditional IRA, operates with pre-tax contributions. The main advantage to these plans is that they're simple and streamlined, which usually translates into lower costs. This is true even if you add employees to the plan down the road.
A SEP-IRA is essentially a traditional IRA with a different name. You can open a SEP-IRA at many financial institutions (
here is a list of brokers
 with low costs).
You can set up an SEP-IRA at any point during the year, up to the due date (including extensions) of your income tax return for that year. So you can set up and contribute to an SEP-IRA for 2013 all the way up to your filing deadline for 2014.
One huge advantage of an SEP-IRA over a traditional IRA for the high-earning self-employed is its contribution limits. Right now, you can
contribute up to $5,500 per year
(plus a $1,000 50-and-older catch-up contribution) to a traditional IRA.  A 
SEP-IRA has much higher limits
, up to as much as $52,000 in 2014.
With a SEP-IRA, you also have the option of flexible contributions. If you don't earn a lot in a year, you don't have to contribute a lot. If you earn more, you can contribute more. You can make that decision on an annual basis based on your business performance for the year.
SIMPLE IRA
A SIMPLE (Savings Incentive Match Plan) IRA is another type of IRA set up for small-business owners and the self-employed. You can open this account if you have 0 to 99 employees making more than $5,000 each.
You can't have another retirement plan for your business besides the SIMPLE IRA. So you can't open it up alongside an SEP-IRA plan that would be effective for your employees, but you can contribute to both a SIMPLE IRA and a personal retirement account, like a Roth IRA.
Like the SEP-IRA, SIMPLE IRAs have much higher contribution limits than either traditional or Roth IRAs. Also like the SEP-IRA, they're relatively simple (no pun intended) to set up and affordable to run.
Unlike the SEP-IRA, you can put 100 percent of your net earnings from self-employment into the account, up to the $12,000 limit (for 2014). Plus, you'll add additional contributions of either a 2 percent of salary nonelective contribution or 3 percent matching contribution.
The SIMPLE IRA has lower contribution limits than the SEP-IRA, but its limits may be easier for some self-employed individuals to reach. If you're earning $50,000 a year or less, you'll probably be able to save more in a SIMPLE IRA than you would in an SEP-IRA plan. That's because the SIMPLE IRA doesn't have a
percentage-of-income​
contribution limit.
Solo 401k
Solo 401k's are also called one-participant 401k plans, the IRS terminology for these plans. A Solo 401k covers a business owner with no employees. While it can cover a spouse, it cannot cover employees.
The overall annual limit for a Solo 401k is the same as the annual limit for an SEP-IRA, $52,000 for 2014. However, with the Solo 401k, you can get to the limit more easily by making both employee elective deferrals and employer nonelective contributions.
With a Solo 401k, you can contribute up to the annual limit of $17,500 ($23,000 for those 50 and older) as an employee and add an employer nonelective contribution of up to 25 percent of your total self-employment income.
Since you can first max out your employee contribution of $17,500 and then add 25 percent of your remaining compensation, you could potentially save more money with the Solo 401, than with the SEP-IRA. (Even though the SEP-IRA is a little simpler to figure.)
If you're likely to benefit more from tax-free withdrawals down the road than from tax savings now, you might consider a Roth Solo 401k. Not all financial institutions offer them, but many do.
Although it's usually not a good idea to take a personal loan from your retirement account, with a Solo 401k, you have that option.
The loan program
 works similarly to how it would if your 401(k) was with an employer.
If you're leaving an employer with a 401k plan to become self-employed, it's pretty simple to roll your old 401k over to your Solo 401k. You can also roll over a traditional IRA plan into your new 40k).
More articles from the Dough Roller

Article only mentions the standard retirement plans - mostly connected to  stock market type of "paper" investments.  Good ole fashioned real estate (that you can see and touch) should also be considered as a retirement plan.  I've personally witnessed substantial success in this area - particularly since the DoddFrank Act locked so many lower market buyers right out of the system -   it really tilted the playing field in favor of the wealthy.  As the real estate market strengthens the public and finally Congress will understand that they created the largest shift in wealth in the history of this country - all by the design of Obama and his cronies.

In some countries your money can be invested in a Dollar Account rather than local currency at 5% or better.  The first $92 thousand is not taxable to the U.S. and some countries tax at a much lower rate to attract foreign investment. Some require residency of 4 months a year. It's simple to comply with U.S. law if you do it legally and easy too.


Learning to trade has been the answer to my dreams, and where I learned how to trade because I've never traded before is a place called Gold Trading Academy. These guys are great so helpful to a new trader like I was, if you get stuck with something or need help they are there to help you and very knowledgeable in trading. So I tell people stop working for somebody else and work for yourself, just learn to trade.
Are you sure you want to delete this comment?
DATA PROVIDERS
Copyright © 2014 Microsoft. All rights reserved.
Fundamental company data and historical chart data provided by Morningstar Inc. Real-time index quotes and delayed quotes supplied by Morningstar Inc. Quotes delayed by up to 15 minutes, except where indicated otherwise. Fund summary, fund performance and dividend data provided by Morningstar Inc. Analyst recommendations provided by Zacks Investment Research. StockScouter data provided by Verus Analytics. IPO data provided by Hoover's Inc. Index membership data provided by Morningstar Inc.