8 places to retire abroad and save big
Moving to a foreign land for your golden years may sound expensive, but it isn't always.
This post comes from Christine DiGangi at partner site Credit.com.

People dream of different things when considering retirement: relaxation, affordability, traveling or trying new things. For those who want to combine as many of those ideals as possible, retiring abroad can be an appealing option.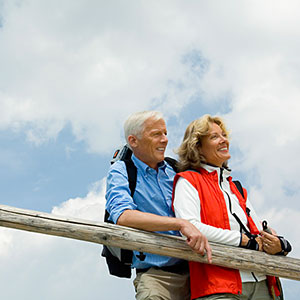 If moving to a different country sounds exciting but expensive, that's understandable, because picking a new place to live is going to require more savings and planning than merely staying put after you stop working. Still, affordable retirement abroad is within reach, and while everyone's lifestyle preferences differ, there are some basic guidelines you can follow when looking into your best options for retiring outside the U.S.
In its latest edition, the Overseas Retirement Letter released its 2014 Retire Overseas Index, scoring foreign locales on 12 criteria crucial to retirees' relocation decisions: climate, cost of living, crime, English speaking, entertainment, environmental conditions, the existing expat community, healthcare, infrastructure, real estate, residency requirements and taxes.
Of all the areas researched, cost of living seemed to be the most challenging to assess, according to the report written by the newsletter publisher. Your monthly budget depends heavily on how you want to live -- that goes for any lifestyle, not just retirement. Living like a tourist, no matter where you are, is more expensive than living like a local, the publisher pointed out. To try and provide some sense of cost-of-living rankings, the researchers created budgets for various cities based on the following typical expenses:
Rent for an unfurnished, midrange, one-bedroom apartment
Gas
Cable
Basic groceries for a couple
Internet
Electricity
Landline phone
Water
Entertainment
They described the entertainment budget as going out to eat twice a week, getting drinks at a local bar twice a week and two shows at a movie theater each month. Within the parameters listed above, here are the eight cheapest places to retire abroad (with the monthly budget in U.S. dollars):
8. Samana, Dominican Republic ($1,155)
7. George Town, Malaysia ($1,070)
6. Istanbul, Turkey ($1,045)
5. Granada, Nicaragua ($1,040)
4. Cuenca, Ecuador ($1,010)
3. Chiang Mai, Thailand ($920)
2. Dumaguete, Philippines ($910)
1. Nha Trang, Vietnam ($680)
There's more to the cost of retirement than a monthly budget, especially when living abroad, which is why the index considered things like health care, infrastructure and residency requirements when determining the overall best retirement destinations.
When trying to include as many aspects as possible of retiring abroad, the Overseas Retirement Letter put The Algarve, Portugal at the top of its list of 21 great locations for expat retirees. The Algarve has "one of the most stable climates in the world," the report says, and it's the most affordable location of those researched in continental Europe. It's relatively easy to establish residency (with a relatively small income requirement, in comparison to other locations researched), and residents say the infrastructure is good — because who wants to retire somewhere things don't work.
If you're getting excited about the possibility of retiring abroad, take a moment to consider your present situation: Without sufficient planning and savings, reaching your retirement goals will be extremely difficult. Even if you are working to tackle debt, that shouldn't replace your savings priorities, because failing to save now will likely mean debt later in life. Work to maintain a strong credit standing and adequate amount of savings so your future plans aren't derailed by emergencies or unexpected expenses, because the more stable your finances are leading up to retirement, the more likely it is you can achieve your goals after your time in the workforce is done.
More from Credit.com

Attention!!!Attentio​n!!!
Hello Do you think of getting a Loan, are you seriously in need of an Urgent
Loan,to start up your own business,Are you in debt This is your chance
to achieved your desire because We give out personal loan, business
loan, and company loans,and all kinds of loan at 2% interest rate for
more information contact us now via email:
johnluckasfinance@gm​ail.com
Are you sure you want to delete this comment?
DATA PROVIDERS
Copyright © 2014 Microsoft. All rights reserved.
Fundamental company data and historical chart data provided by Morningstar Inc. Real-time index quotes and delayed quotes supplied by Morningstar Inc. Quotes delayed by up to 15 minutes, except where indicated otherwise. Fund summary, fund performance and dividend data provided by Morningstar Inc. Analyst recommendations provided by Zacks Investment Research. StockScouter data provided by Verus Analytics. IPO data provided by Hoover's Inc. Index membership data provided by Morningstar Inc.