What if you live to be 90?
It's not a stretch to plan a retirement that lasts into your 10th decade. Are you financially prepared for this?
This post comes from Robert Brokamp at partner blog Get Rich Slowly.

I know it's the holidays, but I'm going to begin this post with a somber topic: death. I think about it quite a bit, not because I'm morbid, but because it's one of the important variables in the calculus of retirement planning.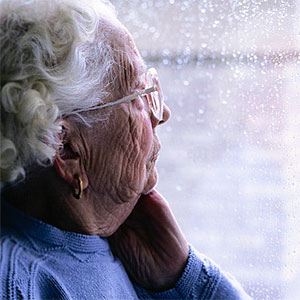 After all, your retirement will end at your expiration. The longer you live, the more money you'll need. A simple calculation indicates that a 65-year-old retiree needing $20,000 a year from her portfolio (apart from Social Security or other sources of income) would need approximately $285,000 saved up … as long as she dies at age 80.
However, living to age 90 would require about $420,000. Those numbers jump to $430,000 and $630,000, respectively, if the retiree needs $30,000 annually from her portfolio.
Of course, we don't know when we'll die, which is why the standard financial planning recommendation is to assume you'll live to 90 or 95, to be on the safer side.
I'll ponder death even more in about a month or so, as many articles will list the famous people who died in 2012. I always read them, because they often are a mini-tribute to great things some people did (or the tragic mistakes some people made), and I usually find out that there are some people who died whom I hadn't heard about. But I also read them because they illustrate the broad range of ages at which people pass away.
Consider the people who have met their makers so far this year, along with their ages:
Neil Armstrong, 82, the first person on the moon.
Jerry Nelson, 78, the voice of Sesame Street's Count von Count and the Muppets' Robin and Camilla the Chicken.
Davy Jones, 66, of the Monkees.
Ron Palillo, 63, aka Arnold Horshack from "Welcome Back, Kotter."
Author Gore Vidal, 86.
Sally Ride, 61, the first American woman in space.
Productivity guru Stephen Covey, 79.
Whitney Houston, 48.
Andy Griffith, 86.
Rodney King, 47.
Donna Summer, 63.
Maurice Sendak, 83.
This isn't a representative sample in a statistical sense, but it illustrates that many people die well before their 90s. Most Americans make it to their 70s, many to their 80s, but not as many to their 90s. Of the famous folks who died in their 90s in 2012, there are author Ray Bradbury, 91; actor Ernest Borgnine, 95; and former U.S. Sen. George McGovern, 90, perhaps best known as getting walloped by Richard Nixon in the 1972 presidential election, but should also be remembered for his piloting a B-24 Liberator in World War II. The numbers tell us that nonagenarians are in the minority.
How long should you plan to live?
It may seem difficult -- or even foolhardy -- to save a lot of money today for something that (for most people) is many years away, and isn't likely to happen. Heck, many people die even before they have a chance to retire. Yet the odds of living to 90 may not be as small as you think.
According to a report published by the White House, 30.7% of 65-year-old women will make it to their 90s; nearly a fifth of 65-year-old men will last that long. Those odds are high enough for me to plan to live to my 90s.
Living a long life implies a very long investment horizon, even for retirees, but especially for those who are still working. Consider a 40-year-old who projects he will need $30,000 a year in today's dollars from his portfolio in retirement, and will live to age 90. Assuming 3% annual inflation (the average since 1926, according to Ibbotson Associates), the first withdrawal from his portfolio would be $72,818 in 2042 (assuming he retires at age 70) and $131,517 in 2062 (the year he turns 90). That's a long time, and a lot of money.
It suggests that retiree wannabes need to save quite a bit, and invest in stocks to shoot for potentially higher returns -- if they can stand the volatility and uncertainty.
Those numbers also illustrate that retirement isn't just a single investment horizon (i.e., the day you actually retire). It's actually a series of 25 to 30 time horizons -- each year in retirement -- with potentially higher amounts needed for each year. This also suggests that you can take more risk with at least some of your savings, even after you retire.
Now vs. tomorrow
Financial planning is always a balance (nay, compromise) between living for today and preparing for the future -- even if that future may not occur. Saving for retirement or college, buying insurance, avoiding or incurring debt even for "investments" such as an education or a home -- whether you're doing the right thing is never certain. The best we can do is make prudent assumptions and have a Plan Bin case the assumptions turn out to be wrong. As for how long you'll live, you can fiddle with this longevity calculator. It can't predict your date of death, but it's interesting to see which factors increase or decrease projected lifespan.
Finally, I'll leave you to ponder this quote from Mohandas Gandhi: "Live as if you were to die tomorrow. Learn as if you were to live forever."
More on Get Rich Slowly and MSN Money:

If you have your house, cars, etc paid off 20K a year would be quite a bit of money.  If someone makes 40K a year after taxes, retirement savings, mortgage, car payment, etc they would have far less then 20K a year.  If you have no bills, I'm pretty sure SSN will cover most of the basic expensives.  Savings will be for vacations and entertainment.  

"I think about it quite a bit, not because I'm morbid, but because it's one of the important variables in the calculus of retirement planning."
What a sad way to live...if you want to call this "living".
Talking about a path
is not walking that path.
Thinking about life
is not living.
Lao-tze
Go out & live, dude...quit chasing the f*cking $$$
My Father is 91 .. has a birthday on 12/31.
Lives by himself, has a GF for the last 20 yrs. Just got his drivers license renewed for another 2 yrs. Uses the Internet daily. goes out of the house everyday.
While he has had this and that to deal with health wise, dont even begin to think he isnt enjoying himself. He has been collecting SS for almost 27yrs > not the kind of People Obama and most Dems like to have around > well unless it is them of course
I think we are all seeing a "how not to retire" real life drama play out now. First, giving all of your life savings to an organized financial cartel is crazy. Since 1999, we've been stuck in a rut caused mostly by wage-earners with 5th grade educations who anticipated some Camelot existence after coasting through a boom momentum period. We will never again know a housing market that hyper appreciates abnormally because of the Tax Reform Act of 1986, or investment results that are what they are because of the Gramm Leach Bliley Act that barred direct regulation and supervision to banks. It's also completely obvious that once we surpass this era of delusional control and manipulation... we will have one Hell of a bill to pay.
As someone victimized by the Mass-Terminations of 2007-08 and now a small business owner, I won't be putting my eggs in one or two baskets and I won't stop being some form of entrepreneur. The idea of retirement (Camelot) was created by Madison Avenue to sell you Kool Aid. It worked. The majority reach retirement age having no self-sufficiency abilities at all. The 80+ year olds out here did. They know what it is like to have had nothing or a rug swept out from beneath them. The current generations that worked primarily through the Clinton Era and into the Bush Kool Aid Era are in for a shock... moving paper and pressing buttons are dead-ends. I'd rather know now how to grow a really expensive tomato in a hydroponic container or obtain really expensive alternative energy from some fledgling device, then to rely on apps that erase brain matter.
I still climb stairs and walk all I can. I still cook rather than microwave and yea... I spend more on a garden vegetable than I could otherwise pay for it in a grocery store, but I do these things to stay sharp and self-reliant. Can YOU say the same?

I thought this issue is what annuities were for?  
For all the faults of Social Security, that's the one good thing about it. It has an imbedded insurance feature so you collect until you  die. There is no shortfall, and equally important, no surplus.
Most people trying to manage a lump of money for life support, no matter how big or small it is, end up wasting a portion of it that is left over when they die. 
Are you sure you want to delete this comment?
DATA PROVIDERS
Copyright © 2014 Microsoft. All rights reserved.
Fundamental company data and historical chart data provided by Morningstar Inc. Real-time index quotes and delayed quotes supplied by Morningstar Inc. Quotes delayed by up to 15 minutes, except where indicated otherwise. Fund summary, fund performance and dividend data provided by Morningstar Inc. Analyst recommendations provided by Zacks Investment Research. StockScouter data provided by Verus Analytics. IPO data provided by Hoover's Inc. Index membership data provided by Morningstar Inc.
SMART SPENDING
10 things we pay too much for
Sure, you love your stuff. Keep buying it, but don't get sucked into paying a premium when perfectly good cheaper alternatives are available.