Aging Americans face housing shortfall
A new report shows the U.S. is ill-equipped to deal with the housing needs of a growing aging population.
This post comes from Krystal Steinmetz at partner site Money Talks News. 

The U.S. doesn't have adequate housing for its aging population, and the problem will get worse as the number of people 50 and older explodes.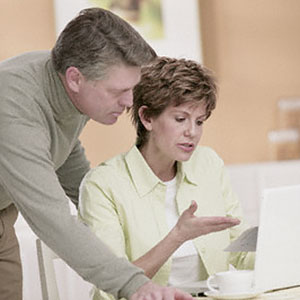 That's the warning in a new study  by Harvard University's Joint Center for Housing Studies and the AARP Foundation. The number of Americans age 50 and older will reach 132 million by 2030, a whopping 70 percent increase since 2000. But the U.S. doesn't have sufficient housing, housing that's accessible, affordable, well-located and coordinated with senior support and services, to meet the needs of its growing elderly population.
"High housing costs currently force a third of those 50 and older -- including 37 percent of people 80 and over -- to pay more than 30 percent of their income for homes that may or may not fit their needs, forcing them to cut back on food, health care, and, for those 50-64, retirement savings," says a report press release (.pdf file).
Housing issues for an aging population include:
Lack of accessibility. Single-floor living, wide doorways, lever-style doors and no step entries are often necessary to accommodate seniors' physical limitations. Unfortunately, many houses and apartments aren't outfitted with them.
Car-dependent. Location is key for elderly housing. Many older Americans live in rural or suburban areas that require vehicle transportation. If they're unable to drive and public transit isn't available, seniors can become isolated from friends and family and senior support services.
The looming senior housing crisis described in the study can be mitigated if steps to address it are taken now. In a press release, Chris Herbert, acting managing director of the Harvard Joint Center for Housing Studies, said dealing with the housing issue is vital to maintaining a quality national standard of living in the U.S.
"While it is ultimately up to individuals and their families to plan for future housing needs, it is also incumbent upon policymakers at all levels of government to see that affordable, appropriate housing, as well as supports for long-term aging in the community, are available for older adults across the income spectrum," Herbert said.
According to the Boston Herald, Herbert said addressing the housing deficiencies "can be done through incentives or mandates for accessibility features in new housing; tax credits for homeowners or builders adding such features; and federal, state and local funds to help homeowners modify their homes."
More from Money Talks News
DATA PROVIDERS
Copyright © 2014 Microsoft. All rights reserved.
Fundamental company data and historical chart data provided by Morningstar Inc. Real-time index quotes and delayed quotes supplied by Morningstar Inc. Quotes delayed by up to 15 minutes, except where indicated otherwise. Fund summary, fund performance and dividend data provided by Morningstar Inc. Analyst recommendations provided by Zacks Investment Research. StockScouter data provided by Verus Analytics. IPO data provided by Hoover's Inc. Index membership data provided by Morningstar Inc.