Are annuities a good investment?
You've probably heard of annuities, but are they an investment to consider? Judge for yourself after you read this brief primer.
This post comes from Stacy Johnson at partner site Money Talks News.


This week's reader question concerns annuities. Sooner or later, you'll probably encounter this unique type of investment, so if you're not familiar with them, you should be.
Hi, Stacy.
Do you think annuities are the way to go for older Americans instead of the brokerage houses like Merrill Lynch? Annuities have more guarantees that your money will grow, maybe not as fast but you won't lose it. It seems to be a safer place to put your money for older Americans who don't have time to ride out another crash. I am wondering what you think?
Thank you.
Linda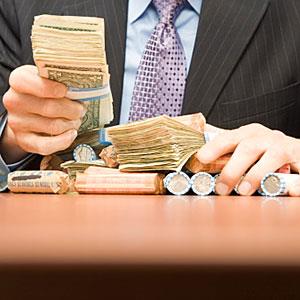 While I'm no fan of commission-based Wall Street firms like Merrill, the comparison of annuities to brokerage firms is apples to oranges. Annuities are a type of investment and Merrill Lynch is an investment firm that offers all kinds of investments, including annuities.
But Linda's underlying question is valid: Are annuities -- essentially insurance contracts -- an investment worth considering? Let's look under the hood and see how they work.
Why invest with an insurance company?
As you'll soon see, there are various types of annuities. But they all have one thing in common: They're offered by insurance companies.
Insurance companies offer advantages over bank accounts, mutual funds and other types of investments, because insurance companies are treated differently under the law.
The two chief advantages? Tax deferral and the ability to bypass probate.
Tax deferral. If you have an IRA or 401k, you know you don't pay income taxes on the earnings until you take them out. Annuities offer the same advantage. As long as you leave the earnings alone, you don't pay taxes on them. As with a retirement account, however, if you take the money prior to age 59½, you'll face a tax penalty.
Bypassing probate. When you set up an IRA or 401k, you're allowed to name a beneficiary. If you die, the beneficiary gets the money without the hassle and expense of probate. This, too, is true with an annuity, as well as with another common insurance product, life insurance.
So here are two reasons annuities are popular: They let you defer taxes, and they allow you to leave money directly to your heirs.
Now, let's explore the various kinds of annuities.
Fixed annuities: Certificates of deposit from an insurance company instead of a bank
Back in my investment adviser days, I'd use the exact words in the heading above to explain single premium deferred annuities, also known as fixed annuities, to clients. Because when you boil it down, that's what they are -- insurance company CDs.
Like a certificate of deposit from a bank, when you take out a single premium deferred annuity, you agree to deposit a lump sum for a fixed amount of time, and the insurance company agrees to pay you a fixed amount of interest. Unlike a certificate of deposit from a bank, however, the annuity is guaranteed only by the insurance company. There's no FDIC insurance. And, as I mentioned above, as long as you let the interest accumulate, you won't pay taxes on it.
Variable annuities: Mutual funds from an insurance company
A single premium deferred annuity is a CD clone. Its variable cousin is the insurance company clone of a mutual fund. Think of it as a mutual fund wrapped in an insurance contract.
Like many mutual funds, you'll often have various fund options, including growth (stocks), income (bonds) and balanced (both stocks and bonds). You can switch among various options without tax implications as long as you don't take the money out.
Variable annuities also offer something mutual funds don't -- a death benefit that guarantees that no matter how the funds perform, the beneficiary can't receive less than the original investment.
Immediate annuities: Deposit a lump sum, get monthly income
This is what most people think of when they hear the word "annuity."
With an immediate annuity, you give the insurance company a lump sum of cash, and they pay you a monthly income. The income can be doled out in any number of ways. For example, it could last for a fixed number of years, or the rest of your life. Or it could last for the rest of your life, then your surviving spouse's. It could last for life, but for a minimum of 10 years. There are any number of possibilities.
Obviously, the amount you'll get monthly will depend on how much you deposit, as well as the length of time you expect to receive it. But if you're looking for a predictable income in your retirement years -- a pension substitute -- this is where you might find it.
Potential problems with annuities
Thus far, I've highlighted the advantages of annuities. Unfortunately, however, it's not all wine and roses.
CNNMoney recently did an article called "Immediate annuities: When guaranteed income is a bad bet." The author suggests that an immediate annuity might not be ideal for some retirees because once invested, your money is tied up. There's no unwinding the contract if a health care or other crisis creates a need for cash.
Another potential problem with virtually all kinds of annuities is excessive fees. And as with mutual funds, fees are often not apparent or disclosed. For example, single premium and variable annuities routinely have back-end "surrender" fees lasting up to a decade.
Variable annuities often have annual management and other fees in excess of 2.5% -- 10 times more than some low-cost mutual funds. There's also a charge for the death benefit offered by variable annuities.
For more on variable annuities, check out the Financial Industry Regulatory Authority's "Variable annuities: Beyond the hard sell."
Are annuities for you?
There are situations where annuities can fit into your financial plan. As with any investment, however, annuities aren't all created equal, so comparison shopping is a must.
If you're looking for an immediate annuity, compare monthly income and options. If you're looking at fixed annuities, compare rates and surrender fees. With variable annuities, you'll want to look at all the fees, plus the performance. And remember, guarantees are only as solid as the company making them.
Companies like Vanguard, known for low-fee mutual funds, also offer low-fee annuities. Another low-cost option is TIAA-CREF, although you'll have to meet eligibility requirements. Likewise with USAA.
Finally, as with all investments, the more a salesman is trying to jam something down your throat, the more cautious you should be. Avoid commission-based financial advisers. Rule of thumb: If you're not paying them by the hour, you're probably paying them in ways you're not aware of.
More on Money Talks News:

like other investments, diversification is best. 
the wife and i have several variable anuities along with traditional IRA's in regular mutual funds.  they all have their pro's and cons, so collectively we get the "better" features of what is out there, along with several guarantees of returns on our cash. 

I was fortunate enough to open up an annuity about a decade ago that offers a guaranteed minimum of 4.5%, and has occasionally even paid higher.  Now that I've had it open this long, I can move principal in and out without penalty.  I'm still pretty young so I don't have much in there now and haven't been adding lately, but down the road it seems like a much better option to use than bonds or cds...  The insurance company is a midwestern mutual that seems pretty safe, too.

I've looked at annuities, and there does not appear to be an up-side.  Using the Fidelity retirement calculator, annuities under any scenario are never better than a portfolio without them and are worse in all scenarios except the worst market conditions case. 
I guess if you are deathly afraid of the stock market, don't want to be bothered with taking care of your own money, and want to put all your trust in an insurance company, then go ahead.  It's not for me. 
If interest rates increase to a more reasonable level, and you want guaranteed income, buy government bonds.  I had some zero coupon bonds that paid 11.75% at one point, and put my kids through college with the proceeds.  Right now is not the time to lock your money up.


I purchased an annuity which will match my 120 k for 10 years 10% each year (bought it at 53 can't touch it till 65) or market value which ever does better.  At 65 I will have 240K with a payout of 7% monthly.  If you look at your SS payout, you need secondary income.  I also have an IRA.  If I die my  the original 120K will go to the beneficiary... if I live long, I will get my money back.  Not sure how the fees work, but who doesn't have fees!  This annuity is a variable, so they will take the better of the two - matching or market.

Annuities are a ripoff, plain and simple.  Ask yourself does buying an annuity give wallstreet scum even more control of your money?  Of course the answer is yes.  That means more fees, and more opportunity for those money handlers, people who prove over and over they can not be trusted, to embezzle more of your hard earned dollars.  Say no to annuities, say no to wallstreet thieves whose only endeavor is t to move money from your pocket to theirs without you knowing..

Are you sure you want to delete this comment?
DATA PROVIDERS
Copyright © 2014 Microsoft. All rights reserved.
Fundamental company data and historical chart data provided by Morningstar Inc. Real-time index quotes and delayed quotes supplied by Morningstar Inc. Quotes delayed by up to 15 minutes, except where indicated otherwise. Fund summary, fund performance and dividend data provided by Morningstar Inc. Analyst recommendations provided by Zacks Investment Research. StockScouter data provided by Verus Analytics. IPO data provided by Hoover's Inc. Index membership data provided by Morningstar Inc.