July 4th travel to decrease: AAA
Gas prices aren't a big issue, and the decline in travelers will be slight -- mostly due to the holiday falling on a Thursday.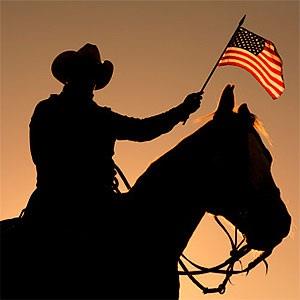 Slightly fewer Americans will be traveling the week of July 4th than last year, largely because of when the holiday falls, AAA said today.
Just under 41 million people will take trips of 50 miles or more from home, according to a survey by the group. That's just under 1% from last year when July 4th was on a Wednesday. This year it's on a Thursday.
Most people will still be traveling by car (34.4 million), air travel will also be pretty steady, up to 3.07 million travelers from 3.06 million last year, according to the survey.
The biggest percentage of those traveling that week will try to stretch out the one official day off by leaving on July 3. The average round-trip distance people will be traveling will be 613 miles.
"Independence Day is typically the busiest holiday of the summer travel season with 6 million more Americans traveling than Memorial Day," said AAA President and CEO Robert L. Darbelnet. "The Fourth of July benefits from the fact that all schools across the nation are out of session, making it truly a time for family fun."
Because
gas prices are below this year's highs
, AAA's survey doesn't show fuel costs as having a big impact on consumers' decisions to travel this year. The average price of a gallon of regular gas was $3.60 today -- that's a dime a gallon more than it cost last year.
Regardless, the survey found that motorists were not happy with the price of gas. A new index AAA rolled out shows that 46% of consumers believe the price of gas is too expensive when it hits $3 a gallon. At $3.50 a gallon, 61% of motorists believe the price of gas is too high, the survey found.
More than six of 10 people surveyed said the cost of fuel resulted in them changing how they drive or making certain lifestyle decisions.
The amount people will drive during the holiday period is expected to drop by 110 miles, AAA said. That decline was attributable to it being a day shorter this year compared to last.
The most popular things people will be doing over the holiday, according to the survey:
Visiting with friends/family (57%)
Dining (49%)
Shopping (44%)
Going to the beach (36%)
Sightseeing (36%)
More from MSN Money:
DATA PROVIDERS
Copyright © 2014 Microsoft. All rights reserved.
Fundamental company data and historical chart data provided by Morningstar Inc. Real-time index quotes and delayed quotes supplied by Morningstar Inc. Quotes delayed by up to 15 minutes, except where indicated otherwise. Fund summary, fund performance and dividend data provided by Morningstar Inc. Analyst recommendations provided by Zacks Investment Research. StockScouter data provided by Verus Analytics. IPO data provided by Hoover's Inc. Index membership data provided by Morningstar Inc.