Start spreading the news -- and the compost
New York's mayor says a composting program would save millions. It's a great frugal hack for anybody, anywhere. Here's how to get started.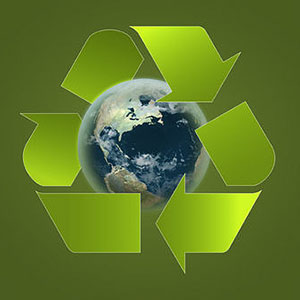 New York City mayor Michael Bloomberg is a lame duck with a green vision. Now that he's ordained bike lanes and banned smoking in parks, Hizzoner is telling residents to separate food waste from ordinary trash.

Officials say that setting aside leftover takeout and past-its-prime produce for composting could save the city $100 million a year. The plan is to compost 100,000 tons of residential food waste -- just 10% of New York's annual total -- and to build a plant that will turn other garbage into "biogas" to generate electricity.

That is, if it actually happens. Bloomberg's term is in its last year, and there's no reason to believe his successors will march to the same drum.

Composting makes sense from an environmental standpoint. But is it economically feasible? Ask the citizens of Portland, Ore.,
whose garbage bills will go down 1% starting in July
. One reason for the drop is that the city's composting program reduced landfill costs by 37%.
Suppose you don't live in a town that carts off your food scraps and lawn clippings each week? Save money in both the short and long term by setting up your own compost in the backyard, on a balcony or even in the kitchen.
If your trash collection or landfill usage is volume-based, you'll pay less by reducing the amount you throw away. You'll also buy fewer bags, although those savings won't be as immediately obvious.


It's surprisingly easy to be green
Startup costs could be zero dollars
if you use scrap wood
 or
shipping pallets
 to build your bin.  You could also 
modify an ordinary garbage can
.
According to the National Gardening Association, you can compost in special UV-stabilized polyethylene sacks. Instead of stirring the contents, you just flip over the bag. Should you decide to buy a prefab compost bin, expect to pay anywhere from $40 to more than $300.

And if you're a condo or apartment dweller who just wants to get rid of kitchen scraps? Try vermicomposting, aka "the worm box." The li'l wigglers don't smell bad -- I once interviewed a woman who kept them in her entryway -- and they can't get out of the box and attack you in your sleep. Honest.
What's in the bin can be an ongoing money-saver: 
Gardeners and "yardeners" won't need to buy as much fertilizer, or any at all. Small-space dwellers can use the vermicompost on houseplants or container gardens.
Since soil that's rich in organic matter holds on to moisture better, your water bill should go down. (Or your electric bill, if you're on a well.)
Stick even a couple of tomato or pepper plants in compost-enriched soil and watch the impact on your grocery bill.
Cities without composting programs save money when their residents recycle their own food scraps. The dollars your town doesn't spend hauling away and then burning or burying food waste is money that can be used in other ways -- like, say, reducing what you pay for garbage pickup.
Re-thinking that shopping list
Then there's the environmental impact.
Just 4% of the 36 million tons of food waste generated in 2011
 was composted, according to the U.S. Environmental Protection Agency. (In fact, more food gets incinerated or buried in landfills than any other single material in the city waste stream.)
The food that does go underground becomes a major source of methane, a greenhouse gas with 21 times the global warming potential of carbon dioxide. Landfills create more than 20% of all methane emissions in the U.S., according to the EPA.
Composting reduces the amount of garbage left to rot in alley trashcans or Dumpsters. The stench and the fly problem are compounded when cats, raccoons and other foragers knock over cans and strew the contents far and wide. (Here in Anchorage, it's bears that are the foragers.)
Finally, having to keep moldy bread and liquid lettuce in the fridge or freezer for a few days can have an impact on your personal finances: namely, to make you more careful about overbuying.


Readers
: Do you compost, either through a municipal program or in your own yard? Got any tips to share?


More on MSN Money:
DATA PROVIDERS
Copyright © 2014 Microsoft. All rights reserved.
Fundamental company data and historical chart data provided by Morningstar Inc. Real-time index quotes and delayed quotes supplied by Morningstar Inc. Quotes delayed by up to 15 minutes, except where indicated otherwise. Fund summary, fund performance and dividend data provided by Morningstar Inc. Analyst recommendations provided by Zacks Investment Research. StockScouter data provided by Verus Analytics. IPO data provided by Hoover's Inc. Index membership data provided by Morningstar Inc.